As New York continues the fight against the COVID-19 pandemic, incentives to get vaccinated hit a new milestone for a few lucky New York state high school students headed to college in the fall.
New York State Governor Andrew M. Cuomo recently announced the fifth and final round of winners of the "Get a Shot to Make Your Future" incentive, a program funded by federal COVID-19 relief and outreach funds aimed at getting students vaccinated against the illness.
"Getting vaccinated is the key to our success defeating COVID-19 and restoring the economy, and this extraordinary incentive for the state's young people has helped us put shots in arms across New York," Cuomo stated of the announcement. "This life-changing opportunity has helped us spread the word to an important demographic—12- to 17-year-olds—about the importance of getting vaccinated. I congratulate this week's winners and look forward to seeing them thrive in our state."
The contest was administered by the state of New York via a random weekly drawing that selected ten lucky scholarship winners over the course of five weeks. Winners will receive a full scholarship to any public New York college or university that is part of the State University of New York (SUNY) or City University of New York (CUNY) school system.
"We continue to encourage our younger populations to realize the benefits of getting vaccinated to regain normalcy across New York State and on our campuses. The 'Get A Shot to Make Your Future' initiative continues to help us move forward and achieve this goal," SUNY Chancellor Jim Malatras commented. "My congratulations to the fifth round winners receiving this scholarship as we prepare to welcome them to SUNY's colleges and universities, and our offerings for a high-quality education."
The fifth-round winners of the "Get a Shot to Make Your Future" incentive include Yueqi Diao of Broome County, Cristopher Tejada of Queens, Sawyer Pineda of Westchester County, James Robinson IV of Cayuga County, Ben Lesher of Westchester County, Amaya Thalappillil of Nassau County, Bryce Chua of Queens, Paige Geary of Monroe County, Talia Campbell of Westchester County, and Kailey Annesi of Monroe County.
"Congratulations to the winners of the fifth round of the 'Get a Shot to Make Your Future,' and to all of the scholarship winners thus far," CUNY Chancellor Félix V. Matos Rodríguez said of the contest winners. "We are grateful for innovative programs like this one to help get young New Yorkers vaccinated, helping accelerate the recovery of our city and state. At CUNY, these students will obtain the skills and professional development they need to join the highly skilled workforce that will be crucial to our region's economic comeback."
The winners of the "Get a Shot to Make Your Future" incentive will be given up to four years of full-time undergraduate study scholarship money, which includes tuition equal to the in-state tuition rate at any State or City University of New York, as well as allowances for room and board, books and supplies, and transportation and other fees up to the estimated cost of attendance at SUNY or CUNY colleges.
"Congratulations to week five winners and to all of the 50 lucky recipients of a full-ride scholarship! Not only is this a life changing opportunity for many, but the 'Get a Shot to Make Your Future' Vaccine Scholarship Incentive played a critical role in encouraging 12-17 year old across New York State to get vaccinated and help stop the spread of the coronavirus," New York State Higher Education Services Corporation President Dr. Guillermo Linares noted. "Thank you to Governor Cuomo for implementing this important program to help us defeat COVID-19."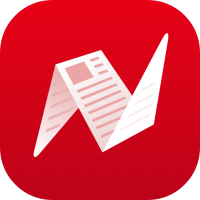 This is original content from NewsBreak's Creator Program. Join today to publish and share your own content.