One of the most time-honored Buffalo traditions is tailgating at a Bills' game, and while the season may be far off now, local sports fans are discovering a new spot nearby the stadium that is sure to become a favorite in the fall. Located within a short walking distance from the Buffalo Bills' home turf in Orchard Park, New York, Prohibition 2020 has quickly made a name for itself by providing some of the best game day food around.
The most iconic Buffalo game day grub, chicken wings, come in over twenty-five different sauce varieties at Prohibition 2020 (as do the chicken fingers). Portion-wise, wings come in ten, twenty, and thirty packs with carrots, celery, and bleu cheese, while chicken fingers come in three packs with house fries in addition to veggies and bleu cheese.
Sauces include: the maple bacon caramel dry rub, loganberry BBQ, honey mustard, prohibition style, Frank's Red Hot dry rub, cajun, garlic parmesan, hot garlic parmesan, sour cream and onion dry rub, honey sriracha, honey BBQ, beef on weck, sweet Thai, teriyaki pineapple orange, sweet mango BBQ, mango habanero, honey bourbon, salt and vinegar dry rub, Chiavetta's, lemon pepper dry rub, peanut butter and jelly, chalet, dill pickle dry rub, General Tso's, New Orleans honey butter, and Cheeto's dry rub.
If that was not enough in terms of customization already, the ideal pairing sauce for wings, bleu cheese, is also available in specialty flavors including bacon, garlic, horseradish, chip dip, and sriracha.
Burgers always come with fries and a pickle at Prohibition 2020, no matter the style. The classic cheeseburger comes with American, lettuce, tomato, and onion, while the mac daddy comes with lettuce, tomato, pickles, and house mac sauce for two simpler dishes. For a spin on the Elvis-inspired classic, the peanut butter and jelly burger comes with bacon, provolone, and house-made peanut butter and jelly.
The banana pepper burger comes with a five cheese banana pepper, lettuce, tomato, and cheese for one Buffalo-inspired burger, while the beef on weck burger features an au jus infused patty, Swiss cheese, lettuce, and tomato on kummelweck for a truly timeless taste of Buffalo. The French onion follows suite, featuring house made French onion dip, provolone, lettuce, and tomato, while the cowboy burger comes with onion rings, cheddar, BBQ sauce, lettuce, and tomato for two more hearty options.
Like the burgers at Prohibition 2020, all sandwiches also come with fries and a pickle. Fans of beef on weck will love both the size and the price of the iconic Buffalo sandwich here compared to pretty much any other area location. Similar to the beef on weck, the prohibition dip comes with dipped house roast beef, melted provolone, and a side of au jus for a dipping option.
The grilled cheese features American and Swiss cheeses between Texas toast, while the grilled chicken comes seasoned and charred alongside lettuce, tomato, and onion for two grilled specialties. The fried bologna holds its own with grilled onions and American, while the prohibition steak hoagie features chopped ribeye, sauteed peppers, onions, mushrooms, and a melted cheese topping.
Appetizers at Prohibition 2020 are a healthy mix of stuffed goodies, loaded classics, and just plain good shareables. Loaded fries/tator tots come with a heap of bacon, cheese, jalapenos, and sour cream, while loaded nachos feature the same sour cream and jalapenos with nacho cheese and salsa as well. Stuffed mushrooms contain Italian sausage, blended herbs and spices, and are finished off with melted provolone for an earthy and wholesome must-try too.
The iconic Buffalo dish, stuffed banana peppers, come three ways at Prohibition 2020: five cheese, sausage, or buffalo chicken. Five cheese features a house five cheese blend, sausage comes hot with marinara and select cheeses, and buffalo chicken consists of shredded chicken, Frank's Red Hot sauce, and blended cheeses. Not sure which to try? The banana pepper trio offers one of all three flavors, while each stuffed banana pepper dish also comes with garlic bread on the side.
The usual starters are exceptional too, like the crab cakes, Bavarian pretzel logs, sweet potato fries, and cheesy garlic bread. The rustic fries/tator tots may seem a bit expensive for just potatoes, but like the wings, they can also be tossed in a special seasoning. Options for fry seasonings include: sour cream and onion, salt and vinegar, ranch, maple, Frank's Red Hot, BBQ, cheddar, or garlic parmesan.
Of course, for the health-conscious tailgater, salads are available. The classic tossed comes with fresh romaine, tomatoes, onions, cheese, and house croutons, while the Caesar comes traditionally prepared with romaine, parmesan, and the delectable house croutons as well. The taco salad features house salsa, jalapenos, sour cream, beef, and crushed tortilla chips for a zesty plate, and featuring the beef as it does, makes for both a healthier meal and more cost effective for the included ingredients than the loaded nachos.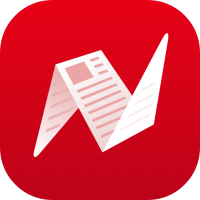 This is original content from NewsBreak's Creator Program. Join today to publish and share your own content.