As New Yorkers prepare for one of the nation's most beloved holidays, law enforcement agencies are preparing for the influx of holiday travelers in their own way.
New York State Governor Andrew M. Cuomo recently announced an increase in patrols and a crackdown on intoxicated and drunk drivers via the New York State Police, as well as local law enforcement agencies, for the Fourth of July holiday this weekend. In addition to sobriety checkpoints, police officers will be on high alert for reckless driving, as well as aggressive drivers across the state.
"With all that we've been through over the last sixteen months, we certainly want New Yorkers to have fun this holiday weekend and celebrate, but we also want them to do so responsibly," Cuomo said of the holiday crackdown. "Getting behind the wheel while impaired is a choice that often ends in tragedy. Make the right choice this year and plan ahead for a sober and safe ride home."
The increased enforcement period is set to begin Friday, July 2 and run throughout the weekend into Monday, July 5. Those driving in New York state during the weekend should expect sobriety checkpoints, as well as a generally heightened presence of DWI and distracted driving patrol units. Additionally, troopers will be employing both marked and concealed identity traffic enforcement (CITE) vehicles to more easily recognize those individuals using handheld devices while driving.
"Troopers will be out in force and highly visible this weekend, on the lookout for impaired, drugged, and reckless drivers," New York State Police Superintendent Kevin P. Bruen stated. "Our message is simple: If you drink and drive, you will be arrested. Stay safe and don't make a bad decision that costs your life or the life of someone else."
According to the governor's website, "last year New York State Police issued nearly 9,214 vehicle and traffic tickets during the 4th of July weekend, arrested 180 people for DWI, and investigated 456 crashes, including one fatality." Additionally, "the average drinking and driving arrest costs up to $10,000," and most often results in higher insurance rates, additional court and attorney fees, and the possible loss of the driver's license.
"As we celebrate the 245th anniversary of the signing of our Declaration of Independence, it is important we do so responsibly," Department of Motor Vehicles Commissioner and Chair of the Governor's Traffic Safety Committee (GTSC) Mark J.F. Schroeder noted. "If you know you will be drinking, make a plan to either stay where you are or to get home safely. Designate a driver, arrange for a cab or a ride share, and enjoy the day without putting yourself or anyone else in harm's way."
The Fourth of July initiative is in part funded by the GTSC, who in turn have partnered up with the New York State STOP-DWI Foundation to remind motorists about the "Have a Plan" mobile app, which is currently available for Apple, Android, and Windows smart phones. The "Have a Plan" app enables New Yorkers with the ability to locate a taxi or rideshare program and provides information on DWI laws, penalties, and how to report a suspected drunk driver.
In addition to the "Have a Plan" app, the New York State Police, GTSC and National Highway Traffic Safety Administration (NHTSA) always recommend the following tips to avoid impaired driving: plan a way home before becoming impaired, designate a sober driver, call a sober friend or family member for a ride or use a taxi or public transportation if impaired, and do not be afraid to take the keys of someone who is visibly impaired and about to drive.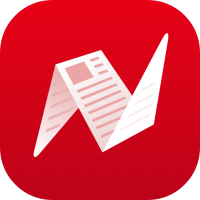 This is original content from NewsBreak's Creator Program. Join today to publish and share your own content.