As the wait for the Canadian border to reopen continues, American fans of one Canadian music festival were heartbroken to learn of the long-time Kitchener, Ontario event's cancellation for the second year in a row.
In a post made through the group's official Facebook page, Ever After music festival recently announced that the three-day event slated for June of 2021would be postponed until 2022. Included in the announcement was a mention on how the closed borders made travel impossible for not only artists slated to perform, but also the large number of international fans who enter Canada for the massive event.
Recently, I sat down for an interview with Ever After music festival founder, Gabriel Mattacchione, to discuss the impacts of COVID-19 on the much-loved music festival, and what long-term effects the virus may have on future events.
Lesinski - What was the impetus or inspiration behind the start of Ever After?
Mattacchione - "Ever After was truly born through my love of electronic music and my obsession with live entertainment. From attending so many live events, concerts, clubs, and festivals, I noticed aspects I did not like about my experience and I was set on making those changes the base and foundation of what Ever After was to be."
Lesinski - How have you seen Ever After evolve and grow over the years?
Mattacchione - "Ever After has grown from a local festival in the backyard of Ontario into a nationally recognized festival drawing in attendees from every province and every state as well as scattered ticket sales from other parts of the world. We have not only grown in numbers but also in brand identity, with Ever After truly forming to its fantasy themed bloodline."
Lesinski - What do you see as some of the long-term impacts of Coronavirus on Ever After and music festivals in general?
Mattacchione - "I think some of the long-term impacts of COVID on Ever After may actually be of the positive spectrum. There will be a thinning of product offerings when it comes to festivals with what we will be obligated to adhere to in our new landscape. With our dedication to weather any storm and overcome all obstacles, we are committed to being there when the pandemic subsides. With that in mind we expect to feel more demand for our product by way of some festivals not being able to continue under new parameters."
Lesinski - How have previous attendees and fans of the festival reacted to not having it on the originally planned dates?
Mattacchione - "There is always some frustration when things don't go as planned both on the attendee side and the promoters side. Overall the attendees and fans are understanding of the current global climate and they have come to realize that it would just not have been safe for us to execute a festival of this size. Our fanbase and industry as a whole is a vibrant and caring one, one that in most cases puts others in the community first so safety is a high priority."
Lesinski - Where do you see Ever After music festival in 5 years?
Mattacchione - "I see a stronger focus on camping and making that aspect more a part of the entirety of the festival. Being able to camp more attendees has always been something we've wanted to do, we just need the infrastructure to do so. I also see a bigger hybrid model introduced and having both live and virtual aspects, live streaming is a big possibility but will never be our main pipeline to distribute our experience."
Lesinski - When the festival first started what were some of the major hurdles you had to figuratively jump?
Mattacchione - "Some of the biggest hurdles were really trying to stay competitive with corporately backed festivals with large scale sponsors. Their budgets allowed them to do things we could only attempt to, not to mention when Ever After was curated, electronic festivals had already become very much mainstream media."
Lesinski - Are these same hurdles resurfacing as a result of coronavirus?
Mattacchione - "The hurdles had resurfaced in the way we could deal with the fallout of coronavirus against how bigger corporations could. Ticket revenue is our lifeline being an independently owned festival, so we need this cash flow to secure deposits on artists, venues, production, and to execute the festival in general. Coronavirus had shut the industry down so close to our festival dates that we have tremendous amounts of deposits out which made blanket refunds impossible for us to offer though we would have loved to. We have only our loyal and amazing fanbase to thank for getting us through these unprecedented times and giving us the flexibility to continue to compete against the bigger players."
Lesinski - Have/how have artists been supportive of Ever After during coronavirus?
Mattacchione - "Everyone in the industry, artists included, have really come together in the fight against coronavirus. We all really understood the only way we all come out whole on the other side of this is by collaborating. I just hope this new sense of compassion continues once we are all allowed back to doing what we love most, and that's creating amazing experiences for our fans."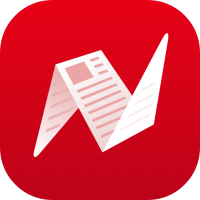 This is original content from NewsBreak's Creator Program. Join today to publish and share your own content.