As dining in becomes an option for Western New Yorkers again, dinner parties and dates resume along with it, and good shared appetizers are a must for either. Situated on one of the busiest corners of Transit Road, Forestview Restaurant's sleek sign and classy interior design have long been a beacon for the gathering of friends in Depew, New York.
The stuffed banana peppers at Forestview are a superb mix of spice and crunch, presented over home-style ciabatta bread for a classy touch of Buffalo pride. The stuffed banana pepper meatball volcano is a creation to behold in and of itself, featuring a ten-ounce stuffed meatball with banana pepper cheese stuffing and a side of garlic bread.
Appetizers are beyond plentiful at Forestview, with virtually every classic starter on the menu. Mozzarella sticks, pizza fingers, sweet potato fries, fried pickles, or onion rings are the time-tested perfect fried starters to split among friends, while the dips like the spinach artichoke and chicken wing are amazing for those preferring a dip for an appetizer to split.
For those more in the mood for handheld starters, the cheeseburger sliders, chicken quesadillas, and bruschetta are all great options. The Thai lettuce wraps come marinated in a sweet and spicy blend with shredded carrots, bean sprouts, and cucumbers with a side of peanut sauce and sweet Tai chili sauce for a zestier bite, or one can simply also get a single taco as an appetizer at Forestview as well.
Of the other Buffalo classic starters, the French onion soup is phenomenal, as are the wings. Chicken wings at Forestview are done right, crispy and jumbo, but not overdone or chewy. The same goes for the chicken fingers, which are almost certain to fill up any diner. Both are available with BBQ, mild, medium, hot, garlic parmesan, BBQ char, or sweet Thai chili flavors.
For the sampler and loaded starter lovers, there are several heavier appetizers for those adventurous enough. The original sampler comes with two pizza fingers, two mozzarella sticks, French fries, and two chicken fingers, while the Mediterranean sampler features homemade fried falafel fritters, hummus, a spicy feta spread, and pita wedges. The loaded waffles fries come with melted cheddar and bacon bits, while the nacho platter features choice of beef or chicken over melted cheddar, tomatoes, green peppers, onions, olives, and jalapenos with sour cream and salsa on the side.
Pizza at Forestview is another great shareable meal, available in seven or twelve inch crusts, and fresh baked in a hearth stone oven. The chicken finger pizza is bleu cheese-based, exceptionally creamy, and a personal favorite, while the balsamic chicken is a good choice too. The cheeseburger pizza comes with all the classic burger toppings, the taco with beef, and the margherita with a simple mix of mozzarella, crushed tomato sauce, basil, and herbs.
The meat lovers pizza comes loaded with Italian sausage, ham, pepperoni, peppers, onions, mushrooms, and mozzarella, while the steak and banana pepper comes with shaved rib eye steak, banana pepeprs, baby spinach, garlic oil, and mozzarella for more hearty options. Forestview also does great cheese and pepperoni, white, and caprese pizzas too.
The salad variety at Forestview also makes it a great destination for a healthy green meal. The classics like the Caesar, Julienne, and chicken finger salads are all stellar creations, as are more innovative dishes like the summer BBQ salad with BBQ chicken, red onions, green peppers, tomatoes, cheddar, onions straws, and Texas ranch dressing, or the Pittsburgh with choice of chicken or steak.
The Greek comes with tomatoes, peppers, onions, feta, olives, pepperoncini, and pita, or for two-fifty more, one can get the Greek salad with spanakopita. The souvlaki salad has similar customization options. The souvlaki salad comes with choice of chicken, beef, gyro, or shrimp, while the souvlaki sampler salad comes with smaller portions of chicken, beef, and gyro for variety.
For the true health food seeker or fruit/veggie combo lovers, the berry chicken features fresh blueberries, strawberries, crumbled bleu cheese, red onion, grilled chicken, and sliced almonds, or the cranberry orange chicken features grilled chicken, tomato, onion, mandarin oranges, dried cranberries, crumbled bleu, and candied walnuts. The California chicken cobb salad is a unique creation too, consisting of avocado, bacon, eggs, tomato, onion, and cheddar.
While appetizers are meant to be shared, sandwiches at Forestview make for a great individual meal after the fact. The icons like the BLT, TBLT, Reuben, and roast beef on weck cannot be beaten for the quality, while melts like the chicken finger, turkey bacon, or tuna ooze tasty goodness all their own as well. The Thanksgiving melt deserves a shout-out too, featuring turkey, stuffing, cheddar, and a cranberry jelly for one of the most unique melts out there.
There are several chicken sandwich options to choose from, like the chicken souvlaki with lettuce, onion, tomato, peppers, and feta, or the simpler, grilled chicken with bacon, lettuce, tomato, and mozzarella. The chicken cool ranch is a zesty bite, featuring a breaded patty, Swiss cheese, bacon, lettuce, tomato, and ranch, while the banana pepper lovers will appreciate the banana pepper chicken with lettuce, tomato, and of course, a stuffed banana pepper.
Forestview also boasts several new sandwich additions to the menu, like the stuffed meatball on focaccia, or the steak hoagie with shaved rib eye, onions, stuffed banana peppers, hoagie cheese, and house steak sauce on ciabatta. The helicopter is the last of the new additions, featuring fried bologna, onions, stuffed banana peppers, and bacon.
Burgers are good at Forestview, no question there, with each getting lettuce, tomato, and red onion by default. The bacon bleu, sunrise, and mushroom spinach need no explanation, other than that they are classics. The patty melt comes on rye, the banana pepper with a stuffed banana pepper, and the Texas roadhouse with BBQ, bacon, and onion tanglers. The colossal comes in at a half pound, while the garbage platter does it upstate style with home fries and mac salad.
Subs follow suite, each served with lettuce, tomatoes, and choice of American or Swiss by default. Choices include the ham, turkey, Italian sausage, sirloin steak, chicken souvlaki, chicken finger, chicken parmesan, or the stinger with chicken fingers and steak.
Dinner options at Forestview will fill any diner up, no question, as will the pastas. The meatloaf, chopped sirloin, pot roast, and roast beef are all homemade classics, while the cowboy chicken, Jack's bourbon whiskey steak, and baby back BBQ ribs will satisfy the barbecue fans immensely. For a sweeter option, the sesame zesty orange salmon is not just healthier, but a gorgeous presentation all its own.
Likewise, the sesame orange stir-fry bowl is superb, and comes with choice of chicken or shrimp. The chicken broccoli alfredo, chicken parmesan, eggplant parmesan, spaghetti and meatballs, and Buffalo chicken finger mac and cheese are staple pasta plates, while of course the stuffed banana pepper chicken pasta comes with Forestview's signature stuffed banana peppers.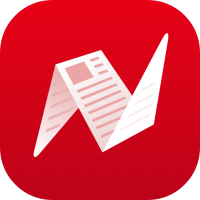 This is original content from NewsBreak's Creator Program. Join today to publish and share your own content.