As the 2021 session for the New York State Assembly draws to a close in Albany, New York, lawmakers are giving voting access and voter's rights in New York state a much-needed tune-up.
The New York State Assembly recently passed the Make Voting Easy Act, as well as legislation aimed at streamlining the process for canvassing absentee, military, special and affidavit ballots, speeding up the time it takes to tally said ballots, and expanding early voting sites and polling hours throughout New York state.
"Even as efforts are underway in other parts of the country to make voting harder, in New York we in the Assembly Majority are working to make it easier," New York State Assembly Speaker Carl Heastie said of the Make Voting Easy Act. "This sensible legislation significantly increases the number of early voting sites and polling hours in most New York counties, reducing overcrowding and long wait times for future elections."
The Make Voting Easy Act requires that the New York State Board of Elections (BOE) ensures that any county with at least five hundred thousand registered voters have at least one early voting poll site for every forty thousand registered voters. Counties with fewer than five hundred thousand registered voters will be required to have at least one site for every thirty thousand registered voters.
"Over two and a half million New Yorkers voted early in 2020 despite the pandemic and long lines," said Election Law Committee Chair Latrice Walker of the Make Voting Easy Act. "This legislation will encourage even greater early voting participation in New York by expanding the number of site locations throughout the state and extending polling times."
The legislation also increases early voting polling places' hours from five to eight on weekends and legal holidays, as long lines and wait times proved a problem in the 2020 presidential election in New York, one year after New York state established early voting in 2019.
"Few rights are as important as the right to vote and early voting access has proven a successful way to make it easier for voters to exercise that right," said New York State Assembly Member Al Taylor of the Make Voting Easy Act. "I am proud to sponsor this important legislation so that all New Yorkers wishing to do so can vote early and safely in our state without fear of burdensome wait times or excessive crowding."
The accompanying ballot-focused legislation aims to update the process for canvassing absentee, military, special, and affidavit ballots in order to hasten the ballot counting process. Boards of elections would be expected to review absentee, military, and special ballots on a rolling basis as they are accepted – prior to, during, and after the election – to acquire election results faster by allowing all valid ballots to be tallied right on election night.
"We need to make sure that New Yorker's ballot counts and are counted in a timely manner," Heastie stated of the ballot-focused legislation. "This legislation will help streamline the process of counting absentee ballots, make sure ballots that have minor mistakes are not rendered invalid, and ensure that we can better implement no excuse absentee voting."
The bill in question would also guarantee that every valid ballot is counted by defining what makes a ballot valid, invalid, or defective but curable, eliminate the current process that allows a challenge to valid ballots, and after the election, candidates would still be permitted to challenge the board of election's ballot determination and seek a court order to count more ballots.
"With the increased use of absentee ballots that we saw over the last year due to the pandemic, and with the passage of legislation which will permit no excuse absentee ballots in the future, it is important that our boards of elections are able to efficiently canvass and count those ballots," New York State Assembly Member Robert C. Carroll noted. "This legislation will streamline that process and help make sure every New York voter's ballot is counted."
As the 2020 election saw a large influx of absentee ballots because of the COVID-19 pandemic, the assembly also recently passed a constitutional amendment allowing the Legislature to implement a "no excuse" absentee voting system in the future. This amendment will be on the ballot in November and, if passed by New York state voters, absentee voting may become as commonplace as in-person voting.
"This legislation builds on the reforms to our electoral system that the Assembly Majority has fought to implement," Walker noted of the ballot legislation. "We will continue working to ensure that every eligible voter is able to cast their ballot and have their voices heard."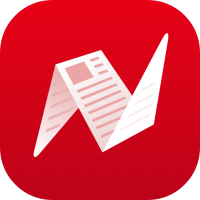 This is original content from NewsBreak's Creator Program. Join today to publish and share your own content.