Medical Examiner and Fire Rescue are stumped.
On 7/27, a fifteen-year-old died in his home for unknown reasons. He was taken to the hospital the previous day but sent home. The next day he was found dead in his bed. The fire department and the M.E.'s office were both called. The body of the boy was picked up and taken to the Medical Examiner's office. In the meantime, the fire department checked for hazardous materials in the home and could not find anything.
There are no answers at this time except the M.E. said a chemical smell or strong odor was coming from the boy's body and it was probably gas.
Wouldn't you think that in this day and time they would be able to detect what the problem was?
The poor boy's uncle is beside himself with questions and grief.
It is now up to the M.E.'s office to determine the cause.
Death is the main concern these days and is all over the news. Death from Covid, random shootings, vehicle wrecks, vehicle rage shootings, people getting jumped and robbed and sometimes killed, and home invasions.
So far this year, there have been on average 90,000 violent crimes in the State of Florida alone per http://www.fdle.state.fl.us/FSAC/Crime-Trends/Violent-Crime
There has been a drop in occurrences but it is still far too many.
Where were all these crimes during the lockdown? According to statistics, these were still happening. They were hardly mentioned on the news. Why is that? Was the pandemic of greater concern or did it just make better news?
Hold your loved ones close. You never know what the day will bring.
Now, another surge, and they are blaming it on others. The world is getting more dangerous. I apologize to my children for bringing them into a dangerous world. It was never meant to happen.
I truly hope they find what killed this young man and put some closure to the family's grief. He will be missed.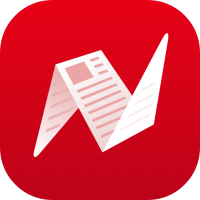 This is original content from NewsBreak's Creator Program. Join today to publish and share your own content.