Miami Mayor Francis Suarez said the department is "grieving, tremendously."
"I'm the father of two children. I have a 7-year-old son. And the thought of losing him in this way is unimaginable. For me, my family, and I think this tragedy has haunted so many of us because so many of us have known someone who has been in the building or has been affected by this tragedy," Suarez said. "And so now, not only do we know someone, this is someone that's a member of our, of our family, of our fire family."
Can you imagine finding your own 7-year-old daughter in the remnants of that building? Nothing was said previously about anyone having family in the building that was part of a first responder's family. His family member, his daughter, his baby. How do you deal with such loss?
This grief has spread far and wide. Watching updates on TV is heart-wrenching and I don't know how the newscasters don't break down in telling each story. Training, I guess. They do get misty though and pretty close to breaking down especially on Channel 10 local news.
I read this story today and hollered out when I read it. One of my family members ran to see what was wrong and I told them. Death is really happy right now; getting all these souls. They have already gone. We are just now finding them. Twenty have been found dead, and 145 are still missing.
The search brings forward so many challenges for the workers and sometimes it is a heavy smell of decomposition. The commander of the Israeli group of workers says they face many challenges from the weather, which is always changing, to parts of the building falling down. Rain has been an obstacle to the search. They had to pause work yesterday because the building was shifting. There are also psychological challenges of working amid a very disturbing situation. Knowing the building fell on many men, women, and children has been very difficult to cope with.
It is still possible to find someone alive as in the past they have found people after ten to twelve days. They feel that even if the chances are still low, there is still a chance.
The Israeli rescue team has worked alongside their American counterparts which are on the eighth day of rescue efforts. The commander feels that they have brought hope to the project even though it is hard to imagine there could be anyone alive.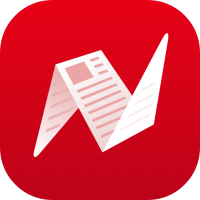 This is original content from NewsBreak's Creator Program. Join today to publish and share your own content.