Early Thursday morning, Mike Stratton awoke to the sound of his cellphone ringing. It was his wife, Cassie Stratton, on the other end, speaking frantically about their condo building shaking. She told him she saw a sinkhole out her window where the pool used to be. Then the line went dead. Source: Miami Herald
Just think you are listening to your loved one about what they are seeing right in front of them and that is the last thing you hear from them.
People in south Florida are devastated about this news. It is tragic and senseless. Still, there are many multi-floor condos in this area as well as all the way up and down the coast and many people are wondering if they are safe. This particular building was forty years old and they were just about to start a structural check when this occurred.
You can't help to feel lost and sad when watching the news updates and wondering yourself what happened. How could this happen? The only buildings I have ever seen this happen to were the buildings on 9-11 and they were 100 floors or taller.
What is a person to do and what is a person to say to help make it better? There really isn't anything that can be done or said because it is going to take a very long time to get this finished. It is going to take a very long time to sift through all the debris.
I hope there are pockets of air to help anyone who is still alive but there is so much of everything that needs to be done and it is an excruciatingly slow process to deal with.
We don't have any supermen or people with powers to help. Maybe in the future, there will be a better way to help this along faster, but for now, this is what we got.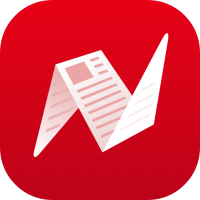 This is original content from NewsBreak's Creator Program. Join today to publish and share your own content.