While watching a movie in a regular theater is always fun, why not take your movie night outdoors this summer? If you're in San Diego, there are plenty of options to watch new and old films right under the open sky––or at least, inside your car.
1. South Bay Drive-In Theatre
The drive-in is perfect for families, friends, or couples who are looking for a different kind of date night.
The one advantage the drive-in theater has over the other options is that this is the only place to watch current movies. Whatever's playing in regular theaters, you should find here.
Whether you face the car forward or set yourself up in the back, with the trunk open, make sure you pack pillows or blankets for maximum comfort. You can take your own snacks and candies, but you also have the option of buying from the snack bar. They offer popcorn, nachos, hot dogs, and plenty more.
It's open seven days a week. Tickets are $10 for adults and $1 for kids of ages 5 through 9.
For more information, you can visit the website here.
2. Rooftop Cinema Club
Yes, it's exactly what it sounds like: head to Downtown, San Diego, and you can watch a movie on a rooftop. You get to experience not only a film but a great view and a gorgeous sunset, with friends or your partner.
They offer two types of seating options––lounge seats for one or love seats for two, which are great for you and a friend or a date. The deckchairs are adjustable, and they promise plenty of leg room. They also give every movie-watcher a set of headphones to watch the movie on the projector screen with the greatest audio experience.
It's definitely worth experiencing at least once, even if you pick a film you've already watched.
You can find more information and book tickets for a movie here. Tickets start at $17.50.
3. Summer Movies at the Park
There's no one location for this summer event, which is going on now and through the end of October 2021.
The movie nights rotate between North Park, Paradise Hills, Bonita, and more––as do the films. This event is a family event and the films are tailored toward the little ones, such as Cars, The Croods, Toy Story, and so on.
This event is completely free. All you have to take is the chairs or a blanket if you prefer to lay on the grass. Feel free to take snacks or food. Sometimes there are food trucks or food stands, but it depends on what day you go and where.
This makes for a great family outing. You can find more information and dates here.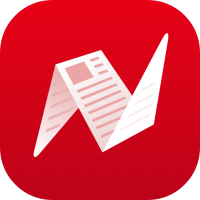 This is original content from NewsBreak's Creator Program. Join today to publish and share your own content.