As the heat inches closer in San Diego, it's the perfect weather to leave the house and walk around the San Diego streets. The question is, where should you go? Here are some quick ideas for someone already in the car, ready for the sunshine.
1. Imperial Beach
There are plenty of beaches in San Diego, and really, you can't go wrong with any of them. Imperial Beach is a great place to walk on a Saturday or Sunday morning when the heat's just building up and there's the right amount of people: not too packed and not so empty it feels creepily quiet.
You can walk through the sand and cold water, make your way through the pier to see the beautiful ocean view, or through the local shops. Buy some souvenirs or treat yourself to some creamy ice cream at Cow-A-Bunga, right by the pier after your walk.
2. Downtown, San Diego
Downtown, San Diego is the perfect place for a stroll if you prefer the city life over a beach. The Gaslamp Quarter, a historic San Diego site, is packed with restaurants and aesthetic settings in case you're looking for great Instagram pictures.
Here you'll also find Seaport Village, which is a great and beautiful place to check out. You can take a long walk around the park, through the local shops, and end up at the famous kissing statue at Tuna Harbor Park.
3. Balboa Park
While Balboa Park is the San Diego museum hot spot, you don't have to go inside any of the museums to enjoy a day there. The museums themselves are gorgeous to look at, and you could walk through the Japanese Friendship Garden or the Lily Pond.
Since you'll be near the area, make sure you check out the San Diego Zoo, especially if you've got your kids with you. They'll enjoy seeing all the animals––just make sure you prepare for a long walk!
. . .
No matter what you choose, make sure you pack an extra water bottle and put on some sunscreen. The San Diego sun does not mess around.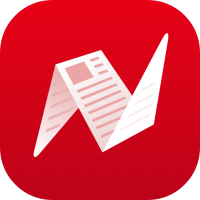 This is original content from NewsBreak's Creator Program. Join today to publish and share your own content.