When I first picked up the New York Times bestselling young adult novel, One of Us Is Lying by Karen M. McManus, I was hesitant to continue after the first few pages. The five characters are all labeled as the cliché brain, beauty, criminal, athlete, and outcast, and I wasn't sure I wanted to dive into yet another story with such an unoriginal group.
And then I kept reading.
While the characters in this story do fit under the label McManus gave them, as the story continues, you realize that despite what everyone sees them as, they're more than that. They're deeper than what you originally see.
It was such a great way to show how we see people on a daily basis. We assume someone is one thing, and it's not until we get to know them more that we realize they're so much more.
It's that type of storytelling that makes the book so interesting. Just when you think you know something about a character, McManus exposes a different part of their personality or their life. Since this book is a mystery, it works even better.
What is this book about exactly?
Imagine this: you're watching The Breakfast Club. Everyone is in detention and they all hate each other because they don't know each other. By the end of detention, Brian Johnson––the outcast of the group––is dead.
That's what happens to Simon, the outcast of the novel. Out of everyone, Simon was the least liked. He ran a gossip app and spread people's secrets. In just a few days, he was going to release secrets about every one of the students in detention.
When it becomes apparent that Simon was murdered, everyone looks at the brain, the beauty, the criminal, and the athlete and they wonder who dunnit?
The book is filled with twists and turns and an ending that didn't disappoint. I ended up reading in just a handful of days, and I've no doubt you will too.
But the thing that makes this book even better? It's set in San Diego.
While reading books set in places you don't know isn't a problem at all, reading books that are set in a city you're familiar with––you're city––feels so much special. Automatically you have a connection with it because you're familiar with all the places the author mentions. You know what it looks like, and you can't help but feel a bit of excitement when a familiar setting is talked about.
As a San Diegan, the story's location was a perk. It definitely made me love the story even more.
If you're interested in reading One of Us Is Lying, you can check it out here, on Goodreads.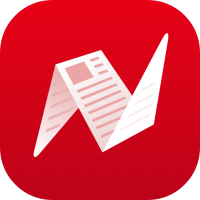 This is original content from NewsBreak's Creator Program. Join today to publish and share your own content.