Now that the San Diego weather is heating up, the best way to cool down is with an ice cream cone––or, as you'll see later, shaved ice.
While there are lots of great local ice shops to hit up, these are some of the most delicious. The last two are definitely the most hidden, but just as great for those hot summer days.
1. The Baked Bear in Pacific Beach
The Baked Bear is the place to go for custom 'monstrous' ice cream sandwiches, as they called it on their website.
All you have to do is pick one of the ice-cream flavors (such as Bear Batter, Mint Chip, or Vegan Chocolate Chip) and ask them to squish it in between two original-recipe cookies or brownies. They also have vegan and gluten-free options. (You can see the full menu here.)
To top it all off, you can also choose toppings, such as almonds, Nutella, hot fudge, mini MnM's, and more. In the end, you decided to warm it up or not––it tastes just as great either way.
Enjoy it yourself or share it with a friend. It's definitely big enough (but no one will judge you if you devour that sweetness yourself).
2. Hammond's Gourmet Ice Cream in North Park
The thing that makes Hammond's ice cream so special is how rich it is. Sure, a fast-food restaurant ice cream cone tastes sweet and helps fight the heat, but Hammond's is what ice cream should taste like.
They offer flavors such as Banana Storm, Chocolate Peanut Butter Oreo, Mango Cream, White Chocolate Macadamia Nut (my personal favorite), and more. You can enjoy this ice cream on waffle or regular cones––but it doesn't end there.
Other than the ice cream, Hammond's stands out for their 'Ice Cream Flights.' These are platters of three to six mini ice cream cones consisting of six different flavors of your choosing. So if everything looks delicious, you don't have to settle for just one.
Whether you're going by yourself or with your family, the Flight is definitely a platter you don't want to miss out on.
3. Vanessa's in Chula Vista
Vanessa's is a tiny Mexican restaurant in Chula Vista that most people would probably just drive by, but it secretly holds some of the tastiest raspados (shaved ice) in San Diego. If you're looking for a way to cool down in 85-degree weather, flavored ice is definitely the way to go.
Vanessa's offers raspado flavors such as Vanilla, Eggnog, Mango and Chamoy, Prune (it's actually really good), Pecan, and more. Whether you want it sweet or spicy, they've got a list of flavors to pick from. (You can also top it off with extra lechera or Miguelito if you're feeling it.)
If you're feeling hungry, you can also get some of the tasty tortas de lomo with fries, carne asada nachos, or more. Then, top it all off with one of those great raspados. Sound like a perfect afternoon, right?
4. La Michoacana Plus in Chula Vista
If you're looking for a place with a lot of variety, La Michoacana is the place to visit. They offer paletas de agua (AKA ice pops) and regular ice cream.
When I say 'variety, I mean, get ready to feel indecisive with the number of flavors available to you. There really is a lot, and you might end up walking out with one or two extra than you intended. You can check out their menu here to get a feel for what I mean.
It's the newest ice cream place on this list, and worth checking out. Nothing like Mexican ice cream to bring a smile to your face while fighting the heat.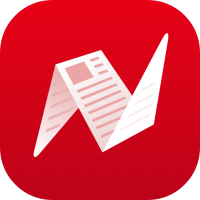 This is original content from NewsBreak's Creator Program. Join today to publish and share your own content.