We're conditioned to feel guilty about doing things that don't relate to work.
If you're an entrepreneur, and you're not hustling, you're doing it wrong. 
If you're an artist, and you're not creating, you don't love it. 
If you're not working toward you're goal, you're not serious about it.
People are obsessed with obsession. "Don't take your eyes off the prize," they say. If we steer off the path or dare to get eight hours of sleep, it's a sign that we don't have what it takes to win.
The problem with this mindset is that we feel bad when we're not working toward our target. That guilt is dangerous. It's the reason we're overworked, stressed, and overwhelmed.
How do we take care of ourselves when obsession feels like the only way to succeed? By changing the definition of success itself.
We've got 'work' and 'life' all wrong
Sometimes life feels like it's divided into two sections: work and non-work. Success belongs to the work section by default.
If you're not working, you're failing. You're falling back while everyone moves ahead. You're losing time.
Only you're not. Because life isn't just about work — work is a part of life. It's blended. I like what writer Sinem Günel told me the other day:
"For me, it's all one life. As long as I feel good doing what I'm doing, it's all good."
What does this mean for you? It means that work can't possibly be the only thing that defines how successful you are.
One actor's definition of success to help you reframe what it means to win
When asked what success meant to him during an Instagram Live, director and Jane the Virgin actor Justin Baldoni said:
Success, to me, is knowing that you are enough.
Most of us think the opposite. When we think about reaching our goal — the one sitting on the peak of the mountain — we think about money, status, fans, and the blue check beside our name. Only when we touch that target will we finally be winners.
But that's not true. Because in reality, you're never sitting at the highest peak. There's always a new mountain to climb. If the target is always moving, then how can you expect to ever feel successful?
That's why Justin suggests that you realize you're enough no matter where you stand. When you feel like everything you are and own is just right, it's impossible not to feel like you've won the lottery.
How to feel like a winner (Even when you feel like a loser)
This is when feeling like a winner matters most. We tend to beat ourselves up when we feel sad, overwhelmed, negative, or discouraged. We think we need to be on it all the name. Unlike the sun, humans are incapable of radiating light all day, every day.
You can't wake up energized and excited every morning. You won't always feel confident. You'll have bad days and lazy days and days when you feel like the world is ending.
If we continue to think of ourselves as losers for doing anything other than work, then our self-esteem and self-worth will continue to plummet. On the bad days, more than ever, is when you need to find ways in which you've won.
There's more than one way to succeed
Here are a few examples of success:
When you get a lot of work done in a few hours.
When you're having a good day and you get to spend time with people you love.
When you feel alone but still managed to laugh so hard you cry.
When you reap the benefits of your work and make a lot of money.
When you don't know if you can deal with the day ahead, but you drag yourself out of bed anyway.
When you're having a bad day, success is when you take care of yourself, curl up on the couch and read until you're sick of it.
Success is understanding what you need and when. By reframing the way you view success, you can stop obsessing and start living. Because even though your eyes are on the prize, they're not just on the prize. You get to see the pretty flowers growing on the side of the road and people cheering you on.
I know gurus like to preach that you either have a life or you have success, but you can enjoy your life and win.
Your biggest goal should be to enjoy the journey to the goal
So instead of obsessing over the destination, obsess over the journey. Be present for all of it. Have your goal pinned to the wall, but don't make yourself a martyr. Work is not god.
Who you are now is enough. Where you are now is enough. And you can want and aim for more, but don't kick yourself down along the way because you're not there yet. Whether or not your reach all of your goals, you are a winner.
The goal isn't to hold the award in your hand one day and say, "Today is a good day." The goal is to go to bed every night and think, "Today was a good day."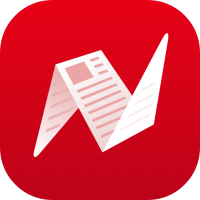 This is original content from NewsBreak's Creator Program. Join today to publish and share your own content.