Have you ever bullied yourself for being less than happy, positive, and productive? It looks different for everyone:
You don't let yourself express emotion
You call yourself stupid when you make a mistake
You get angry with yourself when you can't resolve your problem
You decide something is wrong with you if you have an off-day
We'd take our emotional pain more seriously if it bruised our skin, but since it's all inside, we pretend it's not a problem.
Some people still think self-care is a waste of time. But when you don't prioritize your mental or emotional health, it becomes difficult to believe in, root for, and understand yourself. You can't learn from your mistakes if you beat yourself up for making them in the first place.
Instead of ignoring how you feel, here are three ways to be more compassionate to yourself.
Rip Off the Bandaid and Pour Alcohol on the Wound
Most of us just want to get through the busy day, so feelings come second. "I'll deal with this hurt/overwhelm/stress later," we say.
But ignoring what you feel is like trying to ignore a spider in the room. You could close your eyes, but you're still going to feel its presence. It's distracting.
If your feelings continue to pile, the tower will eventually collapse and you'll fall along with it.
Whenever I pretend to be okay and continue with my day, my work is messy and unclear — usually to the point where there is no point. Just a bunch of rambling that's not worth editing.
Instead, acknowledge your pain and accept its existence. It'll hurt, but you'll feel better in the end. Push everything else aside for once and focus on yourself. Re-read your favorite book, take a nap, or watch an episode of a sitcom that makes you laugh.
It might seem contradictory to relax when you have so much to do, but it works in your favor in the long run. Your brain fog will evaporate, and you'll feel happier, and be more productive.
You might feel better in an hour, or you might feel better in six. Don't rush the process. Don't worry about accomplishing something and focus on recuperating.
Treat Yourself Like You'd Treat a Hurt Friend
Imagine your friend knocks on your door and tells you she's feeling a little lost. "I needed someone, so I came to you," she says. When this happens, do you look back at your laptop with regret or do you welcome her in without hesitation?
When she sits beside you and starts telling you how she feels, do you worry about how much time you're wasting? Do you tell her she's being dramatic or that there's something wrong with her?
Of course not. You grab her hand, and say, "I'm here." You're patient and caring. She apologizes for being dramatic, but you tell her that she doesn't have to be happy all the time.
It's crazy to think that we attend to ourselves the complete opposite. We're not patient or caring or compassionate. We need to feel better about ourselves now. We need to stop being dramatic now.
When you feel impatience or anger sparking inside you, fan it down. Step on it. Stick it in a cigarette tray. Think of your friends and ask: how would I help them? Treat yourself the same way.
Keep Your Pain Close, and Your Friends Closer
Isolating yourself because you don't want to bother someone is another form of self-bullying. Ultimately, you're deciding that you're unworthy and undeserving of being helped and cared for.
But carrying the weight of sadness by yourself is like swimming in the depths of the ocean — you might be able to catch your breath now and then, but ultimately, your head's going to slip under the water.
If you want to be good to yourself, reach out to someone. Ask your brother to come over. Call your friend. If you don't want to talk to someone you know, reach out to someone online.
The people who love you want to help you.
You might be afraid of being a nuisance or of ruining someone else's day, but when you're loved you're not an inconvenience.
Sometimes you might hold back because you know the other person is busy. But think about all the times you've dropped your work and driven to your friend's house because they needed you. Suddenly you're not so busy anymore.
Your people love you. Let them help.
Final Words
We're so focused on being kind to others, we forget to be kind to ourselves. But by putting yourself first, being compassionate, and reaching out to others for help, you give yourself time and space to heal.
Only then can you get back to reality, clear your mind, and focus on whatever you want to get done. It's not about whether or not you should love yourself — it's about needing to.
Follow me to see more articles like this.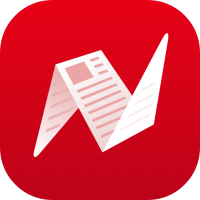 ...
This is original content from NewsBreak's Creator Program. Join today to publish and share your own content.