Love is words, but love is also action.
Saying, "I love you," is so powerful it can warm someone's chest and manipulate the muscles in their face to form a smile. They're a magic spell.
It's also easy to say. So easy that sometimes you throw it out without thinking and believe it's enough. But love isn't just something you say — it's something you show. Whether it's your partner, your best friend, or your brother.
Here are a few ways you can show someone you love them.
1. Read, Watch, or Listen to Their Favorite Things
Our interests are a reflection of who we are. When we enjoy a book or a tv show deeply, it's not just because it's entertaining. It's because we feel a connection to it.
When someone takes time to read, watch, or listen to something we love just because they know we love it, it shows they care about our interests. They want to know more about what makes us laugh or smile or think.
I've recommended my favorite book Beartown by Fredrik Backman to loads of people, but as far as I know, only one person has read it. We're not even close, but just to show you how powerful it is, it genuinely made me so happy when I found out.
2. Make Them a Playlist
Music will never be a bad way to express your love for someone. Since music is one of the most powerful ways to stir emotion, you can never go wrong with making a playlist.
Put together a list of songs that make you happy for your best friend if you know she's been stressed. Make a playlist of all the songs you enjoy dancing to with your partner. Compile a playlist of songs you and your sister used to sing your lungs out to.
It's not about the music itself but the feelings and memories attached to the music. That's what makes this so powerful.
3. Go Out of Your Way to Be There For Them
We get so caught up in our lives that we forget to truly be there for the people we love.
A few days ago my friend Mary* had to present her thesis in front of her professors. She was so nervous about it, her friend Sam* offered to spend the day prior with her to distract her. Sam took her out for ice cream, they cooked together (Mary's favorite activity), and she slept over. The next morning, they went to the presentation, which helped eased Buse's anxiety.
How many people do you know would go out of your way like that to keep you calm when you're nervous? How many people would drop everything just to be there for you?
If you want to show someone you love them, be there for them. Listen. If you can't physically be there, FaceTime them. Let them talk it out. When people care about you, your mere presence is everything.
4. Treat Them to Little Things
You don't need to buy your partner a $200 watch for them to know you care about them. I hate to sound cliché, but it really is the thought that counts.
I'll always remember the genuinely grateful look on my friend's face after we'd spent the day together and she dropped me off at home. I hadn't done anything special: I'd bought her coffee when we went to a coffee shop and paid for the pizza we had at night — all in all, I'd paid less than $15. But she thanked me anyway.
The amount of money I spent was irrelevant. It was the offer, the "don't worry, I've got it," that mattered.
Just make sure you don't overdo it with your partner. It's great to surprise them now and then, but if you do it too frequently — like every day — it might lose its impact. It may even be taken for granted in the long term.
5. Be Thoughtful About Your Gifts
A random shirt found at the mall and a Google Home speaker make for great gifts, but the problem is, they're not memorable — unless there is a meaning behind them for you.
When you get someone you love a gift, make it thoughtful. This doesn't mean that you have to make them anything, but make it mean something.
Order your friend a custom mug with an inside joke written on the front. Buy a sweatshirt that has a line they repeat from their favorite show written on the front. When they say, "I really want to read this book," buy it for them and send it their way. These are things they won't forget.
6. Send Them Pictures of Things They Remind You Of
I love when my friend sends me a picture of her nail colors and the nail polish she used. I love when my sister airdrops a dumb (and hilarious) selfie while I'm in the middle of working. I love when my friend sends me a picture of a quote she wrote in her journal.
Send ugly selfies and pictures of your food and the movie you're watching. Send pictures that will make someone laugh or smile.
Everyone likes knowing that someone they love is thinking of them.
7. Do Something You Know Will Make Them Feel Less Stressed
My sister washes the pile of dishes every night. She usually doesn't mind, but sometimes she does it with a scowl on her face. (I mean that literally.)
"Why don't you just leave them? I'll wash them tomorrow," I tell her.
"Because if I leave them, mom's going to come down and wash them. I know her," she says.
Washing the dishes is a small way to avoid adding on to my mom's already full plate. She helps her dodge unnecessary stress.
To show someone you love them, do something to make their lives even just a little bit easier. Be the one to cook tonight. Wash the laundry. Grab the shopping list your roommate left for themselves if you're on your way to the grocery store anyway.
Maybe they won't notice it — actually, you can bet on it. But you helped them avoid any further stress and that's what matters. Not everything you do has to be acknowledged.
8. Buy Them Their Favorite Snacks or Food
I don't know you, but I've never met anyone who's against receiving free food. The days my mom has come back and said, "I bought you ice cream. This is the one you like, right?" are my favorite.
If you're going out to buy a dessert, get another for your roommate. If you're going to pass by your partner's favorite pizza place, buy a box. Surprise them. If you're going over to a friend's house you haven't seen in a while, bake those chocolate chip cupcakes they used to love.
Food is joy. That's just a fact.
9. Share the Small Moments
When I asked my friends how they like being shown they're loved without saying I love you, one of them said this:
When somebody shares every inch of their day with me. Like the trivial things. The "I saw a swan asleep beneath a hedge" and the "I dropped greek yogurt on my slipper" and the "here's a minute by minute playbook of everything I've eaten today." When they tell you about the shades of the sunset and the Spotify playlist they listened to while shaving. All that tiny stuff."
I think it's easy to hold back when you don't think anyone will care about those little things. I know I've stopped myself from sending a message or picture to someone just because I realized they probably wouldn't care anyway.
But if they love you, they do care. Trust me.
10. Check Up on Them
It's so simple to ask someone how they're doing, but as I said before, we're so obsessed with our lives and struggles, we might lose sight of other people. In the words of author Jeff Olson, it's, "ridiculously easy to do — but just as easy not to do."
I've got one friend who always asks how we're doing in our group chat. "What are you guys working on today?" "How's your day going?" "Good morning, guys! Have a good day."
It's a reminder of how much she cares — even though she's a thousand miles away. Call, text, or facetime your people and ask them how they're doing. It'll remind them that someone out there loves them enough to hear the honest answer.
Final Words
Everyone's always dealing with something, tackling new projects, raising kids, watching new films. All in all, showing someone you care comes down to two things:
Listening
Showing up when they need you
Above all, humans need connection, so be someone people can depend on. Be a good friend. It doesn't have to be any harder than that.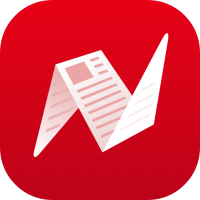 This is original content from NewsBreak's Creator Program. Join today to publish and share your own content.