Photo by Toa Heftiba on Unsplash
There's a lot of negativity around self-help and the people who talk about it. I can understand why — lots of the advice you read is superficial and repetitive.
I'm not here to convince you that personal development books can change your life because they might not. That depends on you, your lifestyle, and how much work you're willing to put in.
I will say this: They can have a bigger impact than you think. Reading these books can help you become self-aware. You'll know why you react a certain way to specific situations. What to do when you feel insecure. How to push through failure.
Self-improvement books help you uncover who you are and learn about yourself. Other people's stories and advice can help you do that. That said, here are five books that can actually help you change your life.
This book is hard to read.
Ryan Holiday exposes you with his words, and all you can do is watch as every truth spills out. The worst part is that you can't clean it up and hide it under the rug because you'd be doing the exact opposite that Ryan suggests you do: face your ego.
I know what you're thinking: "I'm not egotistical, so I don't need to read this." That's what I thought, too. Turns out, being egotistical is more than being cocky.
You're going to discover that your ego is bigger than you presumed, and it's going to hurt. However, by being aware of how we can ruin ourselves because of ego, you're going to save yourself a lot of pain later. Self-awareness pays off.
There are dozens of examples, and the storytelling is incredible. Even though I felt embarrassed and ashamed at times, I couldn't put this book down.
The Universe Has Your Back is about letting go of control and trusting that something outside of you, something higher, is guiding you.
It might sound like bullshit, but I promise you'll feel immediate relief after you read it. You'll feel less alone. The best part is that whenever you're going through a difficult moment in life, a part of you will always understand that things will work out in the end. That's all thanks to this book.
Gabby Bernstein is genuinely humble and honest about her stories. She doesn't pretend that she constantly trusts the process, and she shows you that in the book.
This book is for everyone, of course. But if you're the type of person whose mind spirals during challenging times, this book will be especially helpful for you. Trusting the Universe (or God, or time, or whatever you believe in) is a difficult process.
This book will help you become aware of when you start going to that dark place and help pull you out.
3. Real-Help by Ayodeji Awosika
This book teaches you to see the world through your own eyes. Instead of letting yourself become plagued by other people's definitions and expectations, you live according to what you want.
It gives you permission to be yourself and pursue your goal without apology. I don't know if he realized it, but like Ryan Holiday, he talks about ego without mentioning it.
The book covers a variety of subjects, but one that stuck with me was the idea of pretending to be like other people, which is not what it sounds like. It's about letting people believe what they want. You know what you're doing, and that's what matters. That's a beautiful message to receive.
This book is small in size and only fifty pages, but its message is powerful.
Who Moved My Cheese? teaches you to never settle because the rules can change at any moment, so you always have to be alert. You'll learn to accept that the world changes with or without you, and you have to be ready.
But it's not just about the changes that happen in the outside world. It's about never believing that you're done and understanding that there will always be room for growth.
When we decide that we've learned enough and that we're experts, we limit ourselves from improving. We need to avoid that. That's not to say you can't ever be stagnant for a while. But be alert of what you're doing because you never want to sink too deep into the couch.
You can stay behind, or you can move forward. It's a message you'll think about no matter what you do in life.
Technically, this book is for writers, but really, it's a book everyone can learn from. It's an honest look into the struggle of building something. The ups and downs, and more importantly, the doubts.
If you ever feel alone or like you're failing because everything's going wrong, Anne Lamott teaches you that's a part of the process. It's about, as she says, taking it bird by bird. One step at a time. And never thinking about the process as a whole because it'll terrify you.
This is a book you'll think about while you reach your goals — especially the lofty, long-term ones. It'll feel like a blanket draped over your shoulders on a rainy day.
You'll feel a little less alien, and even a little less stupid (because we all feel like stumbling idiots sometimes). It's a reminder that it doesn't matter how big that challenge you're tackling — if you take it one step at a time, you will win.
Final Words
This is just one article of many. Countless others have talked about their favorite personal development books, but it's not about us. It's about you and figuring out what you need to hear the most.
Maybe not all of these jumped out at you, but if they did, get it. It's an investment for you and your future. No matter what anyone says about self-help, it's about what you want to read and what you need.
So, if you want to take the chance, take it. Figure out who you are, and take charge of your life.
Follow to read more articles that ignite change.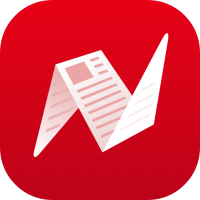 ...