A good friend of mine recently asked what's next on the horizon for cryptocurrency…
'XRP?'
Nah. It has Central Bank Digital Currencies to worry about.
'ADA?'
No. The Alonzo hard fork was already priced in.
Doge? Lol.
A few weeks ago I told him to look into Solana. I don't think he did. Sucks to suck. Solana is leading the next generation of cryptocurrencies. It's faster, far less expensive to transact on, and scales better than Ethereum.
Here's why Solana can make you a millionaire by 2026.
Solana Came From `Nowhere
Founded in 2017 by former Qualcomm tech engineers Anatoly Yakovenko and Greg Fitzgerald, Solana's goal is to become the fastest and most reliable blockchain in the ecosystem.
Nobody saw Solana coming. Not even Solana Steve. Aside from a few weirdos on Reddit, this project caught everyone with their pants down.
Don't beat yourself up for missing out on that volcanic price eruption.
Meanwhile, although Solana stands in the top 10 tokens by market cap, it still has tremendous upside with sights on Cardano and Binance Smart Chain.
What Makes Solana Special?
"Ethereum killers" for the uninitiated out there are projects that act like Ethereum but are considered better. Typically these kinds of cryptocurrencies bore me to tears. But Solana is different.
Solana's purpose is to process massive quantities of transactions so that DeFi traders and NFT collectors can enjoy low fees and fast transaction times.
Unfortunately, Ethereum doesn't understand the phrases "low fees" and "fast transaction times."
"I find Ethereum — as a user, it's too slow. And so there's going to be other chains that are going to emerge." — Kevin O'Leary, Shark Tank
On a technological level, Solana uses Delegated Proof of Stake (DPoS) consensus, which is a more advanced alternative to Proof of Stake (PoS).
The difference between the two is that in DPoS, token holders can vote on who they want to be a node to validate transactions. This means you can receive staking rewards without actually using your computer to become a node (as opposed to Cardano and Ethereum 2.0).
Remember little Timmy, Ethereum needs to switch to Eth2 to even compete with projects like this. Eth2 is like fixing an airplane while it's in the sky. If an engine fails or a screw gets loose the entire Ethereum ecosystem risks crashing.
This is What Actually Makes Solana Special
I only detail the blockchain tech for the Star Trek nerds like me.
Solana's tech does give it an edge, but where it really begins to shine is with its applications and NFTs; the two most important of which are Audius and the Degenerate Ape Academy NFT collection.
Audius
Audius is the world's first decentralized and open-source music streaming platform designed to be controlled by its community of independent artists, fans, and developers — not a single corporation or major record labels.
Gee wilikers Batman, this is freaking huge.
Recently, Audius partnered with TikTok enabling users to easily upload music between the two applications.
Audius also has a multitude of artists releasing exclusive singles onto the platform. Some of my favorites include Disclosure, Deadmau5, and Dillion Francis. Here's a playlist with all the exclusives.
If that wasn't enough, they also have a mobile app which I'm starting to get more mileage out of than Spotify. It's no wonder that Audius's userbase went from a million monthly active users in January to five million in August.
Currently, the AUDIO token is just outside the top 100 tokens by mcap.
Degenerate Ape Academy
Degenerate Ape Academy is Solana's most popular collection of non-fungible tokens, or NFTs.
The very night Degen Apes were released, Solana was able to mint and publish 10,000 of them in 8 minutes.
Just for context, that would have probably cost thousands on Ethereum.
On Solana it costs pennies.
Degenerate Apes can be considered Solana's response to the Ethereum-based Crypto Punks. The project has already gained tremendous success and is one of the sole — get it, SOL? — reasons that Solana continues to climb in price.
Bottom Line
The user experience on Solana is simply too fun and too effortless for it to go away.
I'm so used to dealing with crap on Ethereum that trading NFTs on Solana in seconds for cheap made me believe I was in the Twilight Zone.
No, I don't think it's an "Ethereum Killer." But it is one of the most exciting projects this decade — and may even outperform Cardano if ADA doesn't come up with some cool apps.
If you wanted to retire on Solana by 2026 — assuming you could live on $3,200 per month and the price of SOL reached $2,000 (a conservative amount) — you would need around 300 SOL to stake for 6% interest.
It'd likely be a life as a minimalist but a life nonetheless!
I'm working my way towards that 300 SOL goal as I don't think Solana is going away. The speeds are simply too high and the transaction costs too low.
But really what has sold it for me are the uniquely pragmatic projects which have already permeated everyday life.
Ever since I was a child it was my dream to become a financial advisor. Unfortunately, it never came true. Therefore I am not a financial advisor and you should do your own research and not just listen to random people on the internet. Nothing contained in this publication should be construed as investment advice.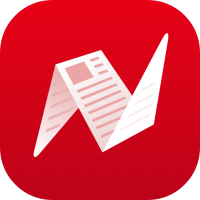 This is original content from NewsBreak's Creator Program. Join today to publish and share your own content.