Although it's nearly a decade old, the age of Bitcoin has only just begun. And if you're looking for the reason why, look no further than Bitcoin's volatile, roller coaster-like history.
In 2017, Bitcoin had an incredible year, with a bull run that rewarded investors with a 1,350% return and an all-time high price of $20,000. 2018 wasn't as kind, however. Bitcoin lost 70% of its value, dropping to below $4,000 to close out the year.
Clearly, Bitcoin's value has a lot of figuring out to do, especially since less than 2% of the world owns BTC yet the cryptocurrency has eaten 10% of gold's market cap
And, furthermore, despite critics saying Bitcoin was dead, once again, the number one cryptocurrency roared back with ardent fervor in 2021.
Here are four reasons why we believe its still early to invest in BTC.
1. Inflation is Coming
The coronavirus pandemic created the perfect storm for Bitcoin. With a few strokes on a computer, the U.S. Federal Reserve created one-fourth of the total supply of U.S. money ever created.
CPI inflation swung to record highs as result not too soon after, despite the Fed promising inflation was transitory. Unfortunately, when we're manufacturing fewer goods but printing more money the working class's purchasing power gets obliterated.
"What we're working with now is fake money, a fake measuring rod," longtime Federal Reserve critic and former Republican presidential candidate Ron Paul told USA TODAY. "It is unbelievable."
Bitcoin being a deflationary asset should prove to be an excellent hedge against inflation.
2. Bitcoin's Network is Growing
Most people still don't have any idea what cryptocurrencies are. They might've heard the word "bitcoin" on the news or in a video but have no idea what Bitcoin's purpose is.
This is reflected in Bitcoin's 2% world adoption.
Right now Bitcoin has about 130 million users, but experts predict within the next four years it will reach more than one billion users.
The current bitcoin adoption rate has been outpacing the internet's user growth.
Technology growth is exponential. Think about your smartphones. One day everyone was on a flip phone and then all of a sudden smart phones were more ubiquitous than automobiles.
Over 100,000 merchants worldwide now accept Bitcoin. Some of our favorites include:
Microsoft
Starbucks
Newegg
Whole Foods
KFC Canada
Additionally, fintech companies Paypal and Square support Bitcoin as well. PayPal's Venmo app has 40 million users as of the first quarter of 2019 while Square's Cash App boasts an impressive 15 million.
3. Bitcoin is Gold 2.0
Bitcoin is gold 2.0 — its currency redefined — and everyone's trying to get a piece of the pie.
Satoshi Nakamoto, the person or group of developers who created Bitcoin envisioned the asset one day dethroning precious metals and other conventional fiat currencies:
""The root problem with conventional currency is all the trust that's required to make it work. The central bank must be trusted not to debase the currency, but the history of fiat currencies is full of breaches of that trust.". — Satoshi Nakamoto
4. A generational shift in wealth is happening now
Within the next few decades, Millenials will become the wealthiest generation in history. Baby Boomers are set to pass on a massive $68 trillion to their children, the largest generational wealth transfer ever.
Everyone's excited — except the banks.
Bitcoin was created after the 2008 financial crisis due to a serious mistrust in banks. Meanwhile, Millennials, the generation arguably hurt most by the banks, are following suit in their mistrust..
According to the Millennial Disruption Index — a 3-year study of 10,000 Millennials, the majority (71%) of Millennials reported that they would rather go to the dentist than listen to anything banks have to say.
"The 2008 financial crisis was the worst financial disaster since the Great Depression, inflicting widespread, devastating costs on millions of American families," said Ranking Member Waters. "All told, more than $13 trillion of household wealth vanished, 11 million individuals were displaced from their homes, and nine million Americans lost their jobs."
Sorry isn't cutting it for millennials or Gen Z. This is why a quarter of American Millennials who earn $100,000 in individual or own $50,000 in investable assets, are either holding or using cryptocurrencies.
Another survey, commissioned by the independent research firm Provoke Insights, asked 1,000 online investors in the U.S., ages 20 through 65 about stock exchanges, cryptocurrency exchanges, and 401(k)s. 43% of millennial respondents said they trusted cryptocurrency exchanges more than U.S-controlled assets.
When the generational shift in wealth happens, the banks will slowly incorporate cryptocurrency to appease younger generations or else evaporate. It may seem preposterous right now, but the data indicates otherwise.
Here are a few key questions to ponder over the future of Bitcoin:
Will crypto get a verified exchange-traded fund making it easier for people to invest?
Can it overtake even a quarter of the gold market?
What if Bitcoin replaces the currency of nations plagued by hyperinflation?
Can crypto become the primary way to pay on mobile? (as potentially alluded to by Square and PayPal's support for it)
Bottom Line
While it has grown considerably, Bitcoin remains relatively cheap with analysts predicting it to reach over $100,000 in 2021.
Early Bitcoin investors Tyler and Cameron Winklevoss had this to say about the crypto recently: "We think it will be the best performing asset of the current decade," Tyler Winklevoss said in an interview with Seema Mody on CNBC's "Squawk Box" Monday.
"Our thesis is that Bitcoin is gold 2.0 and it will disrupt gold. If it does that it has to have a market cap of $9 trillion. So we think bitcoin could price one day at $500,000 a bitcoin. So at $18,000 bitcoin it's a hold or if you don't have any its a buy opportunity because we think there's a 25x from here," Tyler expounded.
The market for Bitcoin to grow is massive. We're still in the Wild West days of crypto and blockchain.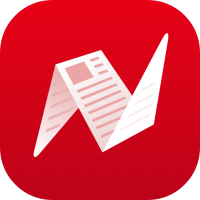 This is original content from NewsBreak's Creator Program. Join today to publish and share your own content.