Bitcoin Cash is Bitcoin — except better.
It is the continuation of Satoshi Nakomoto's original and successful vision as of 2014 before hostile parties hijacked the network.
On Bitcoin Cash you'll find lower fees (which is important for anything claiming to be a 'currency'), there's no artificial cap on the block size and the network hard forks roughly every six months.
Anyone who uses Bitcoin instead of Bitcoin Cash is not a true "Bitcoiner" as they'd rather be stuck with 1990s technology.
These, my friends, are arguments of the Bitcoin Cash community. So the question is — are they right in their assertions?
What Is Bitcoin Cash?
Created in 2017 by Chinese Bitcoin mining company Bitmain, Bitcoin Cash is a hard fork of Bitcoin.
When Bitcoin Cash launched, all Bitcoin holders automatically became owners of an amount of BCH equal to their BTC holdings.
As was the case with Ethereum Classic, Bitcoin Cash was able to organically gain popularity as the true versions of the blockchains they forked.
Ethereum Classic and Bitcoin Cash were punk rock while Bitcoin and Ethereum were 80's hair metal bands.
On a technical level, Bitcoin Cash is very similar to the real Bitcoin, with one major difference: it promises to solve the scalability issues of Bitcoin by introducing larger blocks.
Here's the painful truth: Bitcoin is slow as dirt.
It confirms 4.6 transactions per second compared to 116 on BCH. Larger blocks mean that more transactions can be processed per second, which means that BCH is more efficient as a payment method than BTC.
While the block size of Bitcoin is 1MB, Bitcoin Cash increased that amount to 8MB. The idea of increasing the block size by that amount quickly proved inefficient, however, and Bitcoin Cash needed to further expand the block size to 32MB.
As Elon said of Doge, block size = winning hands down.
Funny enough, some Bitcoin Cash developers believed even 32mb to be insufficient, so in 2018 a fork of Bitcoin Cash called Bitcoin Satoshi's Vision (BSV) was launched, which promised to increase the block size even further.
Why is Block Size so Controversial?
So big block sizes are the answer, right? Nope, and here's why.
Block sizes are highly controversial in cryptocurrency because smaller blocks mean higher decentralization.
Simply put, anyone can run a node of Bitcoin on their home PC, but increasing the block size infinitely would mean that, eventually, only institutions such as universities or large corporations would be able to run a node.
Smaller miners without access to unlimited internet data will leave the network as their WIFI is cannibalized by confirming larger block sizes.
Here's what Vitalik Buterin had to say about this topic to Elon —
There are two ways to try to scale a blockchain: fundamental technical improvements, and simply increasing the parameters.
Increasing the parameters sounds very attractive at first: if you do the math on a napkin, it is easy to convince yourself that a consumer laptop can process thousands of transactions per second, no ZK-SNARKs or rollups or sharding required.
Unfortunately, there are many subtle reasons why this approach is fundamentally flawed.
It's important to remember that decentralization is Bitcoin's soul. If you take that away do you still have Bitcoin anymore?
One Last Order of Business (Roger Ver & Craig Wright)
Probably the most outspoken proponents of Bitcoin Cash are self-proclaimed "Bitcoin Jesus" Roger Ver and Australian computer scientist Craig Steven Wright.
Ver is a well-known scammer who openly promotes Bitcoin Cash as Bitcoin
While Wright rose to fame claiming to be the real identity behind Satoshi Nakamoto, the pseudonymous creator of Bitcoin. Meanwhile, in other breaking news, the bearded man taking pictures at the local mall is not the real Santa Clause!
Craig Wright has never proved any of his claims, and is considered a fraud by a vast majority of blockchain investors.
Vitalik Buterin even called him a fraud to his face.
Because of Craig Wright's claims— that he is indeed Satoshi Nakamoto — some Bitcoin Cash proponents claim BCH is "the real Bitcoin." They believe BCH will be the cryptocurrency to flippen Bitcoin before Ethereum or any other project.
Wright has stopped supporting Bitcoin Cash in 2018 and now claims that Bitcoin's Satoshi Vision is the real Bitcoin Cash, which is the real Bitcoin.
Final Thoughts
PoW and PoS certainly affect block speeds and environmental concerns — but it's the community that decentralizes a network.
More validators = Better decentralization.
When someone says 'Bitcoin,' everyone immediately thinks of the real Bitcoin —not Bitcoin Cash.
The number of people who think that Bitcoin Cash (or Bitcoin Satoshi's Vision, or Bitcoin Gold, or Bitcoin Classic, or Bitcoin Diamond, or Bitcoin God, or some other altcoin) is "the real Bitcoin" is extremely small.
If less than 5% of the world owns Bitcoin then Bitcoin Cash is a speck on a speck.
When this cryptocurrency bubble crashes it's going to make the dot-com bubble look like preschool. It'll be a bloodbath. By then, I hope you're invested in projects you truly believe in.
Ever since I was a child it was my dream to become a financial advisor. Unfortunately, it never came true. Therefore I am not a financial advisor and you should do your own research and not just listen to random people on the internet. Nothing contained in this publication should be construed as investment advice.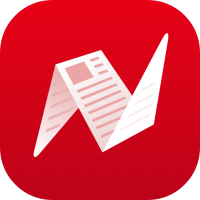 This is original content from NewsBreak's Creator Program. Join today to publish and share your own content.