The proposition was simple, create tiny slips of paper that represent gold or silver and are held separately by third parties.
So it was written.
Chinese merchants, nearly 1,000 years ago, began leaving heavy, veritable coins for the most revolutionary currency mankind has ever known: Cash money.
Those trusted third parties who recorded transactions became the earliest known bankers; and not too soon after money printing and inflation became ubiquitous.
One millennium later and China is fundamentally reimagining money again. This time not through ink and fungible bills, but through 1s and 0s on a computer.
The Digital Yuan is here, and it could be the most disruptive economic pivot since the creation of cash.
What is Digital Yuan?
Launched in 2021 after years of government research into cryptocurrencies, the Digital Yuan is a central bank digital currency that aims to replace the cash in circulation.
"In order to protect our currency sovereignty and legal currency status, we have to plan ahead," said Mu Changchun, who is shepherding the project at the People's Bank of China.
When Bitcoin came out in 2009, the world laughed. No one took it seriously. No one, except for China.
China realized what Bitcoin could be — a revolution. It could overthrow fiat currencies, destabilize governments, and become a universal monetary standard.
Cryptocurrencies integrated capitalism and meritocracy with money.
No longer was the game just about what kind of money your government issued. Now we had Bitcoin, Ethereum, XRP and even Facebook's Libra. The U.S. dollar had to compete on the open market — and it sucked.
The United States was too prideful and stupid to realize what was happening. Not China. They led a revolution on central bank digital currencies.
What Are The Benefits of CBDCs?
Besides potentially becoming a global standard there are many benefits to the Digital Yuan:
No service or exchange fees, unlike with BTC and ETH.
More convenient instead of holding physical bills, cards or coins. CBDCs are stored directly on your smartphone and don't even require a wifi connection.
Payment are faster than that of credit cards or cash.
Backed by a government, unlike Bitcoin or Ethereum.
Easier storage for governments.
The digital market of China is already the most advanced one for cashless payments. Popular Chinese apps Alibaba and WeChat already have their own virtual currency networks being Alipay and WeChat Pay.
This has led many cryptocurrency investors to speculate a world where it's decentralized cryptocurrencies like Bitcoin and Ethereum vs CBDCs, including the digital U.S. dollar.
The Digital Yuan vs. Bitcoin
Central Bank Digital Currencies like the Digital Yuan are evil.
There's a simple reason why: Financial surveillance.
CBDCs are fully controlled by politicians, they provide no real privacy or anonymity whatsoever, and just like traditional fiat currencies, they are also prone to devaluation caused by unrestricted money printing.
The Chinese Communist Party, for example, could set a time limit on your stimulus package or closely monitor its citizen's spending habits.
They already have a social credit system so why stop there? Might as well see what weird stuff your citizens are buying too.
China banned Bitcoin mining earlier this year — causing a huge crash — and making their final move towards adopting a centralized digital currency.
Vitalik Buterin, creator of Ethereum, once said "I don't think governments have the ability to ban crypto to the extent of just completely preventing blockchains from existing. He added, "but they definitely have the ability to really marginalize it."
The Digital Yuan certainly gives credence to his argument.
Future of the Digital Yuan
Zhou Xiaochuan, China's top central banker from 2002 to 2018, once famously said that the invention of Bitcoin both dazzled and frightened him.
Instead of downplaying crypto's significance like other large global superpowers, China paid close attention.
Now it looks like they're getting the last laugh.
They've created one of the best, most efficient and ergonomic currencies in existence. But being an authoritarian government that habitually receives global criticism, the Digital Yuan may not be a good thing for the rest of us.
In a 2019 war game at Harvard University, veteran U.S. policymakers were panicked after North Korea launched a nuke while being secretly funded with the Digital Yuan.
"The digital yuan is the largest threat to the West that we've faced in the last 30, 40 years."— Kyle Bass of Hayman Capital Management.
Make no mistake, the future is crypto. But as Zhou said of Bitcoin, the Digital Yuan can only be considered both dazzling and frightening.
Ever since I was a child it was my dream to become a financial advisor. Unfortunately, it never came true. Therefore I am not a financial advisor and you should do your own research and not just listen to random people on the internet. Nothing contained in this publication should be construed as investment advice.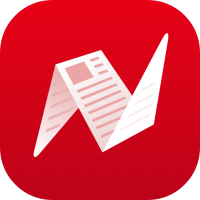 This is original content from NewsBreak's Creator Program. Join today to publish and share your own content.