Crypto's red wedding is here — are you enjoying the show?
I am.
Despite my net worth being halved over the course of days, I like a good crypto slaughter. You should too.
Why?
Because useless coins and scams are being wiped away like Dogecoin, Axie Infinity, My DeFi Pet, and Binamon.
Here's a question for you (ʸᵉˢ ʸᵒᵘ): Do you think we'll be gaming in a bear market? Not likely if those projects cost ETH to function and they're less fun than video games from 1990.
In bear markets, you need to prioritize the best projects to survive.
All of this made me think while surveying Ethereum and Bitcoin's rock bottom prices… right now, at this moment — this is the best time for ETH to overtake BTC.
Ostensibly, it'll happen sometime in 2022 following Ethereum 2.0's full transition. Here are five more reasons why.
1. The London Hard Fork
Ethereum is about to self-destruct.
EIP-1559 (aka the London Hard Fork) is slated for August and will destroy ETH after every transaction significantly reducing the global supply.
London Hard Fork = Deflationary Ether, which should propel ETH's price.
"If demand to use Ethereum is high enough, then there would actually be more ETH being destroyed than is being created…If Bitcoin's fixed supply is sound money, then if you have a decreasing supply, does that make us ultrasound money?" — Vitalik Buterin, creator of Ethereum
This is how I see the crypto markets playing out: One last major pump off the backs of the London Hard Fork, Cardano's smart contracts, and more institutional support (possibly Apple) and then we're due for an extended bear market.
Crypto prices have done nothing but pump for over a year now. Unless you believe in the cryptocurrency supercycle — which predicts prices pump forever — we're due for a true bear market.
2. Bitcoin's Biggest Problem
Bitcoin's greatest strength is also its Achilles' heel: Simplicity.
Bitcoin is stupid. It serves one purpose. That purpose being an internet-driven, no-government allowed savings account that protects your purchasing power from bad economic policy and inflation.
Sure, the devil's in the details you might say. But is there anything else to Bitcoin other than that?
There isn't even a marketing campaign for Bitcoin. Like who's supposed to tell Africa that BTC is sound money or advocate on Bitcoin's behalf to China? The programmers and the miners? Jack Dorsey — should he tell them? Who freaking knows.
"Ethereum is like a giant distributed computer" — Eric Jorgenson
Not only is Ethereum more marketable, but it's also more sophisticated than Bitcoin(as I take a sip of my wine and twirl my mustache).
Ethereum is what we nerds call 'Web 3.0.' In contrast to Web 2.0 — which innovated the interface of web pages — Web 3.0 innovates the back end.
Ethereum will speed up applications and make the internet more efficient as a whole. It'll offer an array of new services like DeFi, NFTs and ICOs; and in a nutshell, will revolutionize global systems forever.
Conversely, complexity isn't a surefire sign of value. This is especially true in tech where programmers use jargon to impress dumb people like me.
However, there's a lot more to ameliorating the world than just decentralizing fiat currencies. Bitcoin is not the end all be all — if anything that title belongs to Ethereum.
3. Ethereum is a Better Store of Value Than Bitcoin
The most important indicator of wealth isn't fancy cars, nice watches or expensive tech, it's our lived experiences and showcasing them to our friends in real life or through social media.
These are concerts at Madison Square Garden, front row seats at a Broadway show, sunny vacations to Miami, and of course, all the pictures you take there.
Enter NFTs.
NFTs are also great/free marketing for your brand.
Sourc
e
Imagine your concert ticket was an NFT that came with exclusive content…
You'd have a virtual item that could theoretically explode in value. Imagine the profits from seeing an indie artist with an NFT-ticket who blows up 5-years down the line.
What if subscribing to someone's newsletter unlocked an NFT? What if Kanye's new album was an NFT? What if the deed to your house was an NFT that you could sell to your friends without any lawyers or brokers?
What if a restaurant served you an NFT? Wait, actually — everything but that last one. A restaurant could, however, give you an NFT for sitting at a special table or for celebrating an event.
It's time to reimagine NFTs. They're much more relatable stores of value than Bitcoin will ever be.
4. Bitcoin Maximalists Ruin BTC
The blockchain, as a technology, is more valuable than Bitcoin. This makes Bitcoin maximalists very angry.
Bitcoin maximalism assumes BTC will decimate every altcoin on its way to becoming the universal standard, and, additionally, will incorporate features like smart contracts and sidechains if they are desired.
There are two problems with that: Some countries have already rejected Bitcoin as a global standard (including the U.S. government) and Bitcoin is a clunky outdated application to program on top of.
"I view single-coin maximalism as an oligarchic rent-seeking ideology that seriously constrains the possibilities of cryptocurrency innovation and makes it dependent on a political process (Bitcoin governance) rather than market competition." — Vitalik Buterin
Bitcoin can't track the supply chain like VeChain, it can't give you access to borrowing and lending services like Aave, and it cannot decentralize the internet like Ethereum.
The most ideological, blindly optimistic investors are Bitcoin maximalists. They're zealots. In fact, Bitcoin maximalist Anthony "Pomp" Pompliano had this to say about Ethereum Vs. Bitcoin.
5. Ethereum Has Yield Farming
In decentralized finance (DeFi) anyone can become a bank that issues loans. This process is called "yield farming," or earning interest on your crypto through lending or staking.
Interest rates in crypto range wildly with some offering rates around 5 to 8 percent while DeFi protocols arrange rates as high as 80 to 100 percent.
The most popular yield farming apps are Yearn Finance, Aave, 1inch, and Celsius. Here are some other mind-boggling things about DeFi —
Flash Loans: A flash loan is an instant loan with one important caveat — it must be repaid within a single Ethereum transaction. Everything is instantaneous including the borrowing, trading, and repayment of the loan. It's pretty bonkers.
Access To New Cryptocurrencies: In the world of traditional finance only accredited investors get the chance to invest in early startups. There's a protected class of people — and you're not in it. In cryptocurrency, however, that is inverted and anyone can invest in new projects.
Token Drops: DeFi protocols each have their own tokens which reward their communities with governance. These types of tokens enable you to vote on how your favorite DeFi service is run including token drops (aka stimulus packages), lower exchange fees, and protocol updates.
Governance is like owning a piece of your Bank and voting on how it should be run. Imagine the possibilities if governance tokens came to applications like YouTube or Twitter?
Goodbye censorship.
Bottom Line
Often I come to the conclusion that Satoshi Nakamoto (creator of BTC) must have envisioned someone taking up his mantle and furthering the science of cryptocurrency.
That person is Vitalik Buterin and that project is Ethereum.
I believe in Bitcoin to eclipse gold as a store of value, but I don't envision it as the global standard or world computer. That's too idealistic for my palate.
Keep in mind the more functions Ethereum adds the harder it becomes to ban.
If a country doesn't want DeFi what's stopping them from adopting NFTs? If they don't appreciate a decentralized internet what's preventing them from allowing virtual land-based video games?
Ethereum is inevitable. Just hold on for a wild ride.
Ever since I was a child it was my dream to become a financial advisor. Unfortunately, it never came true. Therefore I am not a financial advisor and you should do your own research and not just listen to random people on the internet. Nothing contained in this publication should be construed as investment advice.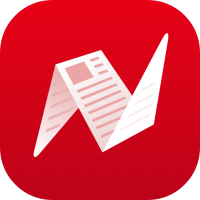 This is original content from NewsBreak's Creator Program. Join today to publish and share your own content.