Bitcoin is dead.
That phrase has been said by mainstream media personalities 425 times since 2010.
In 2021, however, that ominous saying was used the least ever. Bitcoin was reported dead or dying only 32 times.
Today let's talk about what could, in theory, kill Bitcoin, and if there's any truth to these "Bitcoin is dead" claims.
Can Global-Regulation Kill Bitcoin?
The federal reserve, led by chairman Jerome Powell, hate Bitcoin and most other cryptocurrencies.
Powell and the Fed only seem to appreciate stablecoins, but figure their own CBDC would eliminate the use case for crypto in America.
"You wouldn't need stablecoins; you wouldn't need cryptocurrencies if you had a digital U.S. currency,"It's happening! Texas will be the crypto leader," tweeted Gov. Greg Abbott
Furthermore, Janet Yellen, President Biden's pick to head the Treasury, has voiced several concerns over cryptocurrency and urges the Fed to regulate stablecoins ASAP.
"I think many are used, at least in a transactions sense, mainly for illicit financing, and I think we really need to examine ways in which we can curtail their use and make sure that money laundering does not occur through these channels," Yellen said Tuesday.
This sounds like very scary stuff for Bitcoin.
Except it's not.
This is Who Regulators Hurt Most
One country's failure to realize the opportunity with Bitcoin and Ethereum is another's gain. Or, another state's gain.
"It's happening! Texas will be the crypto leader," tweeted Gov. Greg Abbott following the Chinese ban on Bitcoin mining.
Clearly, some version of regulations is needed to usher cryptocurrencies into the market. But right now crypto is having its weed moment. Some states support it, others ban it, and the rest wait for the federal government to do something.
However, those states that got the quick jump on legalizing marijuana reaped the biggest tax yields. Keep that in mind as well.
And don't forget that Bitcoin is a deflationary currency, something that the U.S. needs desperately right now after printing 20% of all U.S. dollars ever created. That's one-fifth of ALL U.S. dollars ever created in 2020 alone to fuel stimulus packages and financial bailouts.
Will a Glitch or Hack Kill Cryptocurrency?
The "glitch" that sent crypto-Twitter up in flames in late 2020 is called a "double-spend attack."
It's a pretty big deal in the world of cryptocurrency. Let's break it down.
When Satoshi Nakamoto created Bitcoin he solved the double-spend attack. This is because Nakamoto created Bitcoin as a non-fungible asset, meaning for the first time ever a digital currency could be unique.
Prior to this many virtual currencies in the 90s and early 2000s failed because nothing could stop hackers are malicious parties from spending digital tokens more than once. This is what a double-spending attack is.
Ok, but here's the thing… You're going to need to sit down before we tell you this. Ok… ready?
Bitcoin's blockchain has never been hacked, and zero counterfeit currency has ever been spent on the network. It's accomplished all of that despite being a decentralized network with massive universal adoption.
Should You Be Worried About Future Bitcoin Glitches & Hackers?
Nope.
Bitcoin is protected by a system called SHA-256. The upshot is SHA-256 protects Bitcoin with huge numbers that are impossible to guess.
How big are these numbers, you ask?
Try 115 quattuorvigintillion 792 trevigintillion 89 duovigintillion 237 unvigintillion 316 vigintillion 195 novemdecillion 423 octodecillion 570 septendecillion 985 sexdecillion 8 quindecillion 687 quattuordecillion 907 tredecillion 853 duodecillion 269 undecillion 984 decillion 665 nonillion 640 octillion 564 septillion 39 sextillion 457 quintillion 584 quadrillion 7 trillion 913 billion 129 million 639 thousand 936.
These so-called 'glitches' create a lot of "FUD," otherwise known as Fear, Uncertainty and Doubt. When FUD sinks in, novice investors sell without even first understanding what's going on.
If you understand Bitcoin, then you're in it for the long haul. No amount of FUD is going to make you sell off your investment. Not even if Bitcoin went down to $1.
Bitcoin's blockchain is built so that hackers and glitches cannot happen barring circumstances that are rarer than being struck by lightning twice.
Will Environmentalists Kill Bitcoin?
Some have called Bitcoin's environmental concerns its Achilles heel.
Is it true? Is Bitcoin harmful to the environment in ways we can't even imagine. As it turns out, not quite.
This is what ARKK Investment's founder Cathie Wood had to say about environmental FUD.
"The one thing that has changed here is the environmental concerns around Bitcoin, which have caused people like Elon Musk to pull away," said Wood in a Bloomberg interview.
"We believe even this is going to change, because first of all, the percentage of Bitcoin mined with renewables and hydroelectric power is quite substantial. In China, I believe it's over 50%."
Bitcoin miners have adopted green energy because they go to where power is cheapest. Cheaper power = more profits.
Moreover, networks like Ethereum, Cardano and Polkadot won't need mining rigs to facilitate their blockchain. Environmental concerns over Bitcoin are certainly warranted, but hyperbolic nonetheless. Especially with China banning BTC mining, a move towards greener cryptocurrencies is on the way.
So, is Bitcoin Dead?
The number one mistake to make in cryptocurrency is to invest before understanding it. It's the same reason why so many people call "Bitcoin dead."
Once there's a little blood in the water the newbie investors sell-off and corporate media call Bitcoin dead for a few extra clicks.
Bitcoin takes pride in its death sentences.
The more the network overcomes them the stronger BTC seems as a whole.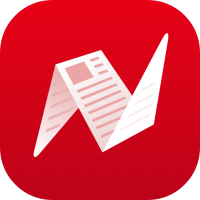 This is original content from NewsBreak's Creator Program. Join today to publish and share your own content.