Now This is Podracing
Ethereum has a big problem on its hands and it starts with the letter 'C' and has three syllables.
Calcium.
Ethereum founder Vitalik Buterin needs more of it.
Have you seen that guy? His head-to-body ratio was deemed structurally unsound by the Hodl Times. I hereby vote that we encourage the V-God to look something like this…
Hm. Yeah.
Anyway, Ethereum has a bigger problem that starts with the letter "C" and has three syllables…'Cranium'.
Just kidding. It's Cardano. It's Cardano always and forever.
If I had to bet on one project overtaking the leading smart contract platform it would be Cardano. So let's put these two cryptocurrencies in the ring and see which one comes out on top.
Round 1: The Founders
Ethereum was originally founded by five people with three more co-founders being added to the project later. Of that original squad, however, was Cardano founder and mathematician Charles Hoskinson.
Hoskinson, 33, is a bit of an enigmatic character. In Matthew Leising's book "Out of the Ether" Charles is described by other Ethereum co-founders as a pathological liar, a sociopath, and as someone to 'not trust in the company of your girlfriend.'
According to Joe Lubin — an Ethereum co-founder and founder of Consensys and Metamask — Charles would try to convince people that he was Satoshi Nakamoto and would even show emails claiming he'd invented Bitcoin. Charles was fired six months into the project.
Today we see an entirely different Charles Hoskinson.
He's vibrant, charismatic, profoundly philosophical and easily one of the smartest people in cryptocurrency. He also seems like a good guy to give a hug to.
Vitalik Buterin is also a strange one.
After writing for Bitcoin Magazine as a teenager, Buterin dropped out of the University of Waterloo to travel the world and learn more about cryptocurrency.
From an early age, he distasted centralization when his favorite game "World of Warcraft" made an update against his and the communities wishes.
In 2014 with the help of Charles Hoskinson and Dr. Gavin Wood (creator of Polkadot), he created programmable money with Ethereum.
"If World of Warcraft moves onto Ethereum, I'll consider playing again." — Vitalik Buterin
Vitalik and Charles are two of the most contentious figures in cryptocurrency, despite their massive cultish followings. And they clearly still have tension over their falling out as both indirectly called each other immature in recent podcasts.
Round 2: What's Under the Hood (For Nerds)
Technically speaking, Cardano would destroy Ethereum 1.0. Therefore we're going to compare Cardano with Ethereum 2.0.
So, how does each stack up?
Cardano is maintained by Input-Output Hong Kong [IOHK], a for-profit software company created by Charles Hoskinson.
Together they created a fully decentralized proof of stake blockchain network that postulates making 65,000 transactions per second in the future. Visa can only process 1,700 TPS for comparison.
There are two layers on Cardano: 1) The settlement layer, which keeps track of token balances and transfers 2) The computation layer, which executes all the smart contracts. The backbone of all this is Ouroboros, which is the consensus protocol running on Cardano.
"Ouroboros is the first provably secure proof of stake protocol, and the first blockchain protocol to be based on peer-reviewed research." — Cardano
However, the big problem with Cardano is that there are no active smart contracts on it at all. That hopefully will change this summer with the Goguen hard fork scheduled for later this summer.
Ethereum's big problem
While Ethereum is the most used blockchain in existence, even recently trumping Bitcoin in terms of network usage, it also has a big problem.
Ethereum 2.0… that's the problem.
Ethereum 2.0, or the transition of Ethereum to a proof of stake blockchain is like rebuilding an airplane while it's already in flight. Meanwhile, Cardano is just getting ready to take off using a much slower academically rigorous approach.
In a recent interview, Lex Fridman called Vitalik out for this:
Lex: "You're trying to upgrade an airplane while it's flying."
Vitalik: "I think soft forks are also like upgrading a network while it's flying."
Lex:' Yeah but, those are smaller upgrades… [falls away from the microphone laughing]
It's worse when you realize Ethereum wanted to implement PoS in 2014 and still hasn't gotten around to it.
Sure ETH 2.0 will be great. ETH 2.0 will have a shard chain architecture; it'll use a Proof of Stake consensus mechanism called Casper; it'll even scale to 100,000 transactions per second and have lower gas fees.
But we still have to wait and see if the Ethereum network can pull any of this off without violently shaking up the entire network (or adding more delays).
Round 3: Community
Here's a look at the social media stats:
Cardano
r/Cardano: 536,432 Subscribers
Charles Hoskinson's Twitter: 538,000 Followers
Transactions Per Day: Roughly 35,000
CoinMarketCap Trending: #17
Ethereum
r/Ethereum: 1,031,926 Subscribers
Vitalik Buterin Twitter: 2.1 Million Followers
Transactions Per Day: Roughly 1.5 Million
CoinMarketCap Trending: #11
Ethereum is an active network with the first-movers advantage over Cardano. It's no surprise it absolutely kills Cardano here.
Although you have to give it up to ADA for coming late to the party and still putting on a show.
Round 4: Ecosystem
Ethereum has the largest crypto ecosystem on the market including thousands of altcoins, dApps, NFTs and highly trustworthy stablecoins like DAI.
Here's a quick breakdown:
DeFi: Uniswap, Aave, MakerDAO
NFTs: Rarible, Opensea, CryptoKitties, CryptoPunks
Games: Alien Worlds, Axie Infinity, Decentraland,
Utility: Metamask, Chainlink, VeChain, Brave Browser, DAIhe mighty Ethereum ecosystem.
Now let's talk about smart contracts on Cardano…
DeFi: SundaeSwap (In development), OccamFi (In development; also one of the ugliest UIs I've ever seen) Cardstarter (In development)
NFTs: Nonexistent
Games: Nope
Utility: Wait, you're still reading this part?
Even though Ethereum is making a huge upgrade mid-flight, they are lightyears and lightyears ahead in terms of an ecosystem.
It's like comparing a less technical Nintendo Switch with a bunch of awesome games to a heavy-duty computer with no software.
Final Round: Tokenomics
ADA vs. ETH. Let's do this.
One of the key reasons why Cardano and Ethereum quickly rose through the ranks is due to their sound tokenomics. Moreover, those tokenomics are getting better within the next few years.
Cardano has a token supply of 32 billion with a max supply of 45 billion. Every 4 to 5 years the token reserves will halve just as in the Bitcoin halving cycle. ADA therefore is a deflationary token.
Cardano's staking averages out to around 7.31% APY and there is no minimum amount needed for staking ADA.
More than 70% of the Cardano network stakes tokens making it the most staked blockchain on the market.
Ethereum has a circulating supply of 116,571,867 tokens with no maximum supply. Its inflation rate is about 4% per year which is expected to be the same in ETH 2.0.
One neat update coming later this month to Ethereum is the London Hard Fork, or EIP-1559. This update will burn ETH tokens after every transaction, in turn, creating a potential deflationary atmosphere for Ethereum.
Deflationary Ethereum = Skyrocketing Price Potential.
Staking on Ethereum isn't as easy as in Cardano as you need 32 ETH to run a node on the network. Furthermore, your Ethereum is locked away for a year before you can retrieve your funds.
However, you can now stake ETH through popular exchanges like Coinbase and Gemini.
The Winner (Fatality)
"The engine doesn't make a BMW a BMW. It's a part of it, but you need a whole ecosystem, a whole collection of things. "— Charles Hoskinson
There's a clear winner here. But in case you're scratching your head let's recap…
Founders: We've never been in the same state, and yet Vitalik Buterin is one of my favorite people on the planet. However, Charles Hoskinson has a much fuller picture of what it takes for a project to succeed. He's a businessman, entrepreneur, marketer, and tech wizard. The above quote aptly reflects this. Winner: Cardano
What's Under the Hood: Cardano is a fully blinged-out Gulfstream G150 waiting to lift off. Meanwhile, Ethereum is Spirit Airlines desperately trying to become a luxurious jet mid-flight. Cardano is PoS, it's more scalable than Ethereum, and it's technically superior to Ethereum 1.0. Winner: Cardano
Community: Despite Ethereum's first mover's advantage, Cardano amassed one of the most impressive communities in crypto. Yet it's not enough to overcome Ethereum's massive network and all of its partnerships. Winner: Ethereum
Ecosystem: Cardano has no ecosystem. Go home. You're drunk. After the Goguen update, hopefully, we'll finally get a better idea of what applications on Cardano look like. Winner: Ethereum
Tokenomics/Price Potential: ADA and ETH are extremely economically sound tokens with built-in deflationary mechanisms. However, since ETH is hardwired to deflate based on network usage and inflate when it needs to it becomes 'ultra sound money' as Vitalik recently claimed.
Bonus Points: In the long term (like 5 to 8 years+) Cardano can catch up to Ethereum. Especially with their newly announced ERC20 converter (which allows ETH developers to effortlessly bring their projects to the Cardano network).
For now, the winner is undoubtedly Ethereum.
Godspeed Cardano and Ethereum! Make the world a better place.
Ever since I was a child it was my dream to become a financial advisor. Unfortunately, it never came true. Therefore I am not a financial advisor and you should do your own research and not just listen to random people on the internet. Nothing contained in this publication should be construed as investment advice.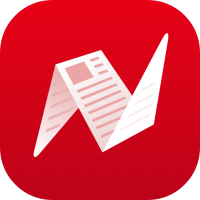 This is original content from NewsBreak's Creator Program. Join today to publish and share your own content.