Look around you. Do you notice anything weird?
No?
I see it. I first observed it during those brutal COVID-19 lockdowns. It's a miracle, actually… It's the fact that everything works — and that it works all the time!
The fact that our supermarkets are always stocked with essential goods (besides toilet paper). The fact that we can trust these goods to come from reliable suppliers (besides AliExpress). And the fact that everything in our houses— besides my toaster — works 99% of the time.
Our world is one giant supply chain.
Everything is always in motion. It's beautiful. But it only takes one failure to topple the whole system, as we saw with the Ever Given disaster or COVID-19.
Maximizing the efficiency of our supply chains — and stress testing them for points of failure — is paramount for the future of humanity. VeChain, the number 20 cryptocurrency by market cap, hopes to revolutionize this system.
Behold the Mythical 'Enterprise Blockchain'
VeChain is an enterprise blockchain built on Ethereum, which means it's much more centralized than traditional cryptocurrencies. Sorry, didn't mean to say the C-word.
Essentially Vechain's development is guided by a central committee of seven members and various stakeholders with voting authority. It's like a board and shareholders.
As I recently wrote in regards to XRP, a little centralization isn't always a bad thing. It's pragmatic and much more realistic.
"Neither a total centralization nor a total decentralization would be the correct answer, but a comprise and balance of both would." — VeChain development team
Proof of Authority (and why it's more scalable)
Proof of work, stake, history… and now PROOF OF AUTHORITY.
Oh my.
The upshot is PoA acts like Proof of Stake, but only allows the aforementioned small network of committee members to validate transactions on the blockchain.
However, because VeChain is less decentralized it's much more scalable. Moreover, it can better react to real-world data without having to hard fork its blockchain.
Strong Partnerships and Growing Ecosystem
Since 2015, VeChain has partnered with Travela, Walmart of China, H&M, Bright Food, DNV GL, BMW, and joined China's Animal Health and Safety Reliance, to name a few.
There's even a potential Salesforce partnership at play. Some consider that to be the most important partnership in all of crypto.
And in terms of Chinese regulations, VeChain is one of the few cryptocurrencies that is endorsed by the government.
That means it's 1.3 billion citizens can invest in VeChain without any worries.
How VeChain Would Improve the World
What VeChain does best is to enable manufacturers to spot exactly where there's a problem in the supply chain.
VeChain uses smart chips (with built-in RFID technology, QR codes and NFC chips) to produce data on the blockchain. Every time a code is scanned it produces a block.
It makes the supply chain transparent down to the last detail.
Walmart of China has used VeChain to bolster its traceability on a large scale. They even allow customers to scan desired products and acquire detailed information including geographic location, product inspection, logistics process, and much more.
In a world where data has greatly improved our lives, VeChain looks to take the supply chain to its next theoretical level.
The Takeaway
With the tragedy of the Ever Given a few months ago, it's obvious that innovations in the supply chain are desperately needed in the global economy.
In order to grow as a species, we need better data — and we need to use it ethically and morally.
Hopefully, VeChain can accomplish this. I believe they can.
My only issue with the project is too much centralization. However, if VeChain is able to manage the Ying and Yang of decentralization/centralization then they can truly make the world a safer place.
Ever since I was a child it was my dream to become a financial advisor. Unfortunately, it never came true. Therefore I am not a financial advisor and you should do your own research and not just listen to random people on the internet. Nothing contained in this publication should be construed as investment advice.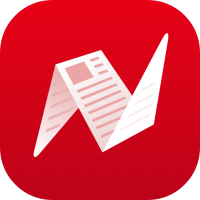 This is original content from NewsBreak's Creator Program. Join today to publish and share your own content.