Photo by Humphrey Muleba on Unsplash
This week was the first time I publicly admitted that I have been suffering from depression, anxiety, and a specific form of OCD.
Saying "anxiety" and "OCD" wasn't too scary — as they tend to be exonerated as the loud, hyperactive sibling of high-performance and perfectionism.
"Depression", on the other hand, was a mouthful.
The stigma around this word risks birthing preconceptions — the likes of:
If you're depressed, you're always sad;
Depression turns your smile upside down;
Depressed people are antisocial;
or my personal favorite: Bah, humbug.
Indeed, the worst a depressed mind can be greeted with is its own lack of existence. 'Well, if I'm not depressed, am I just broken?'
This, and a few other dozen reasons, is why I felt houseflies in my stomach before posting my Mental Health Awareness Day statement online. Subsequently, 20+ likes equipped me with the reassurance that I had not become a social pariah discarded in the dirty laundry basket of life.
Thus, I have decided to set myself a yardstick in the spirit of breaking mental health conventions.
At the moment, being happy means not feeling horrible.
How many times have we heard from overpriced healers, and Instagram handles that happiness is subjective? Well, here it is once more, in sheep's clothing:
Happiness is different for each different human in each different moment of their lives.
And right now, I am both happy and depressed.
Depression is invisible.
It has no color. No smell. No texture.
This allows it to seep into the day-to-day easily.
I've been blessed with loving family members, a catsitting day, regular income, and increasingly good health in recent weeks. I almost couldn't tell that the world was burning.
I remember receiving a couple of welcome emails from a writers program that I'd been hoping to get into. After the initial rush of excitement, subsequent emails left me ever so mildly… informed.
I felt informed.
No heart acceleration, jitters, or even a suppressed smile.
This, on cue, provoked worry —
'Why am I not excited? Am I not grateful? Do I not know that other writers would break coronacurfew to get into this program? What's wrong with me?'
Years of therapy and spiritual grounding have taught me to follow these thoughts up with non-judgemental reflection. Thus emerged a new species of self-love: I call it the Feeling Paradox.
The Feeling Paradox
A combination of physical, mental, or otherwise ineffable sensations, where no two sensations can ever be mutually exclusive.
The mind and body love paradoxes.
It's why you desire the last slice of pizza, even if your belly is full.
It's why you think you're still in love with the ex who treated you like yesterday's trash (the kind you promise yourself you'll throw out, but you don't, and suddenly there are flies everywhere).
The mind encapsulates the Feeling Paradox when you're depressed.
There are days when everything appears bleak, and you don't understand why on earth a supposed higher power is putting you through this misery called "life."
There are also days when anything other than takeaway is too hard, and the Japanese place throws in a bowl of miso soup, free of charge.
There are moments, maybe even hours at a time, when life isn't just liveable — it's actually nice.
Does that mean depression went away?
No.
It's just taking a short coffee break.
I've recently come across the concept of "atypical depression".
People with this condition can feel temporary jolts of glee after positive events and tend to have eating and sleeping patterns that don't conform with "melancholic" depression.
Some psychologists have also started using the phrase "smiling depression" to describe people who put on a smiling face to the world despite their mental suffering.
And then there's "high-functioning depression" — my friend of many years. Some can go to 6:00 am yoga, run a company, and bake banana bread at the weekend while drawing very little pleasure from their lives.
For me, seeing depression multilaterally is healing.
Some of my deepest fears are linked to being controlled or put in a box. So, being able to experience both depression and happiness simultaneously releases my mind from limitations.
Apparently, I'm in good company. From data gathered between 2010 and 2014 in the US, it looks like young adults are more likely than older ones to report a happy mindset (Pew Research), whilst also experiencing higher levels of depression symptoms than their '80s counterparts (Jean M. Twenge).
Now, these incongruous answers might not be reported by the same individuals. But I find it believable that our perception of happiness and depression changes over time. Or even on the same day.
Mental health is not a linear journey.
Living with depression and enjoying life's throwaway moments is like being out at sea on a raft.
You can't control the weather.
When it's stormy, you give 110% of yourself to stay afloat and keep yourself from drowning.
When it's sunny, you put sunscreen on and enjoy the ripples. But there's the knowledge that there are still sharks lurking underneath.
Things may look calm, but all is not what it seems under the surface.
Yet, I do not see depression as an illness.
I've recently begun to educate myself on the pitfalls of describing neurodiverse conditions, such as autism, as "illnesses." There's an argument that people with such traits may receive systemic responses, including unequal education and work opportunities, condescending behavior, or social segregation if regarded as a disadvantage.
Similarly, I wonder whether depression, as a neurochemical set of symptoms, is, in fact, an "illness".
I gauge we're at a point where, as a collective, we're still trying to treat depression by "getting over it."
Particularly for males, where the global suicide rate is twice as high as that of women, at 14 deaths per 100,000 people, we are barely at the point where we can verbalize that something doesn't feel quite right.
In such conditions, classifying depression as an illness clarifies that you're not just making up stories to get attention. There are actual chemical substances which, under certain conditions, either allow you to enjoy life — or don't.
That said — I hold the potentially unpopular opinion that, at its core, depression is no more an illness than autism or dyslexia.
Yes, some days are unbearable, and some could hardly be counted as days, considering the number of hours spent in bed.
However.
When I take a shower, that's a victory.
When I find a way to watch the rain while eating lunch, that's another victory.
When I don't feel completely horrible, that counts as happiness.
My wellbeing standards have not shifted 180 degrees; they have transcended dimensions — ever since I pulled out all the stops to prevent myself from slipping away.
It would be overly fastidious (and a lie) to say I am grateful for living with depression.
Rather, I am conscious of the fact that I can never go back.
I have both gained and lost.
And that's yet another instance where the Feeling Paradox is chasing its own tail in a dizzying, yet fascinating dance.
The author is not a mental health practitioner and this article is not intended to be used as medical advice. If you or someone you know may be suffering from a mental health condition, please speak to a medical practitioner or local support groups.
Samaritans (UK) — 116 123
National Suicide Prevention Lifeline (US) — 1–800–273–8255
Follow me to see more articles like this.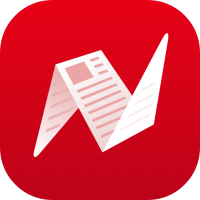 ...