I started college late in life. From day one, I had to have a full-time job.
I don't regret going to college. But I do wish that I had went to college immediately following high school. It would have allowed me to focus more on college than work.
Here are some of the things I wish I was able to do before diving into the 9 to 5 'adult life.'
#1. Volunteer or work abroad
I love to travel. I have only traveled outside of the United States once. I went to Canada. I was too young to really remember it. Though, I have been to 25 different states. I wish I would have taken the opportunity to study, work, or volunteer abroad.
Once you start your career, it is hard to find time to travel often. . When you first land a job, you usually don't get that much vacation time to play around with.
The great thing about volunteering or working abroad after graduation is that it looks amazing on your resume. It is something most people will enjoy, but it also doesn't have any negative effects on your future career prospects. Not to mention it could possibly give you entry-level experience in a field that it may otherwise be hard to get into.
You can discover international volunteer opportunities through organizations like the Red Cross, Peace Corps, or Habitat for Humanity.
Double check what countries offer a work visa, so you know where you can travel and work. As of right now, Ireland, New Zealand, and Australia allow U.S. citizens to stay and work temporary jobs.
#2. Teach English abroad (or in the U.S.)
This kind of adds on to the first option. Each year, teaching English abroad is one of the most common international jobs landed by Americans.
Many countries are eager to have their citizens learn English. This is partly because the English language dominates global business, especially international trade. Countries that are heavy in the export business, such as Asia or Latin American, love to have their citizens learn English.
But it doesn't have to just be limited to teaching English abroad.
During the pandemic, I actually moved from Annapolis, MD back to Baltimore County, where I grew up. I was in search of a new barber. Barber shops had just reopened with limited capacities, so I was being pretty selective. Long story short, I found a barber.
While this gentlemen didn't know English very well and he also had to bring his kids to work every day because he was in a custody battle. The barber shop let him go. However, I thought he was the best barber there and that he took great pride in his work. He opened up shop at his house, so I continued going.
This man slowly shared to me his struggles, especially in regards to learning English. So, I shared with him some tools, such as Duolingo and google translator. I also shared with him how to find classes on Coursera that teach English for speakers of other languages.
When I message him to schedule an appointment, I start an actual conversation and I send the English and Spanish version to him. It is helping me learn Spanish, but also helping him learn English.
When I left the barber shop yesterday, he told me he is going to share with me how his breakfast date goes on Sunday. He is going on a date with someone who only speaks English while he is still learning English. It is very rewarding to be a part of someone's learning experience.
There are amazing opportunities to be of service and help people at home and abroad. Teaching a language, such as English, can make a huge difference in someone's life.
#3 Find an internship
Diving right into work after spending years in college doesn't sound too appealing to me. I had no choice, but to work during college. If I had a do-over, I feel like an internship would have been ideal.
An internship gives you the opportunity to get experience in your field. However, it isn't as taxing as jumping into a full-time job is.
While many internships are unpaid, there are some that offer compensation. There is also sometimes the option of picking up part-time work and/or living with your family while you complete your internship. There also international internships as well, if you want to travel and choose this option.
If you do not have any experience in your field, this is a great idea because an extra few months of experience can make the difference between you or 'John/Jane Doe' getting that entry-level position at your dream company.
Or an internship could be used to explore different career options. Many people graduate and still aren't exactly sure exactly what they want to do in life. Give yourself a chance to figure it out.
#4 Study at the postgraduate level (or just take a gap year)
Nowadays, I hear all the time about a college grad deciding to stay at home with their parents a little bit longer. Sometimes, the reason behind this is because they want to pursue postgraduate studies. It can be a rewarding experience to pursue further studies.
While some career areas, such as a Law and Psychology actually require you to study at higher postgraduate levels, not all careers do. It is important to discuss this with your career services department or people already in your field. You don't want to waste your time if it isn't going to help your career prospects.
Courses can be expensive and some are unnecessary for specific jobs, so don't pursue postgraduate studies if you just want to stall from getting a real job. It would be wiser to just take a gap year if stalling is your only motive. A gap year could be less expensive. This route would also allow you see the world, learn different languages, experience new cultures, and network.
You could even combine the two and pursue your postgraduate studies abroad! Just don't expect jobs to be lined up for you when you get back. You still have to put in the footwork regardless of the route you take.
#5 Become an entrepreneur
I put this at number 5 because this is only an option for those that are up for a real challenge. Being an entrepreneur takes a lot of work. Going the entrepreneurial route takes a lot of self-discipline and perseverance.
There are some universities that actually have programs geared towards diving headfirst into the field of entrepreneurship. For example, Massachusetts Institute of Technology has the Entrepreneurship Development Program that will help you learn how to build a successful technology-based company. Coursera is also a great place to find courses in entrepreneurial studies.
Whether or not you decide to stick to the entrepreneur route, you will learn a lot of valuable skills. For example, entrepreneurs need to be decisive, innovative, flexible, resourceful, risk-taking, and persistent. The skills it takes to be an entrepreneur, even for short period of time, are skills that are highly sought after by employers.
In the words of Lin-Manuel Miranda,
"My dear TERRIFIED graduates, you are about to enter the most uncertain and thrilling period of your lives."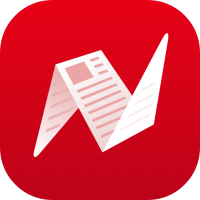 This is original content from NewsBreak's Creator Program. Join today to publish and share your own content.