How can you have good mental health?
I am sure that is a question many people ask.
I know I asked it for a long time.
Good mental health is the ability to do certain things, such as:
Learn
Feel, express and manage all of your emotions
Form and maintain healthy relationships with people
Cope with change and uncertainty.
Laugh and have fun
Deal with stress
People who have good mental health usually also have:
A sense of peace
High self-esteem
Work-life balance
Purpose
A strong desire to live
You cannot be truly healthy without also having good mental health as well. Good mental health allows you to have the ability to handle all of the things life is going to throw at you. It lets you face the setbacks in life head-on.
Mental health influences your life. It influences how you feel, think, and behave every day. To have good mental health isn't just the absence of mental health issues. It is about having positive characteristics present as well.
How can you work on having good mental health?
Start by being open with your feelings. Having the ability to talk about your feelings will allow you to practice good emotional health, which benefits you mentally as well.
This is not a sign of weakness like some people may believe. Talking about your feelings allows you to take control of your well being. It allows you to cope with your problems before they become worse. Keeping things inside (suppression) usually doesn't end very well.
It is also very important to stay active and eat well. Exercise can help your self-esteem, among other things such as sleep quality, concentration, and well being. It is necessary to give your brain nutrients to stay healthy and have good mental health function. Your mental health benefits from a good diet just like your physical health does.
Don't drink too much alcohol or use too many substances that alter your mood. No one can have good mental health if they drink like an alcoholic.
If you are struggling with addiction, alcoholism, or mental health issues, ask for help. No one is perfect. We all struggle. I have two years clean from alcoholism and addiction. I also deal with anxiety and depression on a daily basis.
I live in recovery and I participate in talk therapy weekly. People change. People grow. You don't have to face anything alone. So don't.
What about relationships and mental health?
It is very important for your mental health to have supportive friends and family. Your network can help you deal with the different stressors of life.
You don't have to be a social butterfly to build healthy relationships. I am a very introverted person. I have still developed a small, yet very supportive network. I go to them for everything. The great thing about having a network is that someone is going to understand what you are going through. It is impossible for one person to fulfill all your needs. Each friend is going to fulfill a different role in your life.
It is important to be at least a little social to have good mental health.
Friends and family also offer a unique perspective on things, especially the things going on inside of your head. Having a network offers people that can keep you grounded and help you solve your problems. Facing all of our problems alone can cause us to make mountains out of molehills sometimes.
Keep in touch with the people you love. It will benefit everyone's mental health.
The importance of unplugging and taking a break
Unplug from the world for a few minutes every day. We all need a change of pace sometimes. Even just a few minutes to let go and unwind each day.
Regular breaks are so important to your mental health. We need to relax and listen to our bodies.
This can also mean just doing something you are good at or that you enjoy. Or maybe doing some yoga or meditation to calm your mind and focus on your breathing.
Find what gives you some purpose and a sense of accomplishment. When it comes to mental health, it is important to boost your self-esteem regularly.
Don't forget to laugh every day!
Embrace all of your emotions. We all experience a varying degree of emotions each day. They let us know the things that are healthy and not healthy in our lives. Pay attention to your emotions. Don't keep them trapped inside because that will negatively affect your mental and emotional health.
Be good to yourself because you have to live with yourself every day. Treat yourself with kindness and compassion.
We are all different people. That's okay. Accept yourself for who you are. The more you gas yourself up, the more self-esteem you will have to face life's challenges.
Practice empathy for others and you will feel better about yourself too. In the same way it is important to be kind to yourself, it is also important to be kind to others.
Some things you can do immediately if you are feeling down:
Get out of the house — just being out in the world and around other people will make you feel better.
Go for a walk and smile at everyone you pass.
Call a friend or a loved one — maybe ask to meet for coffee or a meal.
If you don't have anyone close to call, reach out to a coworker, neighbor, or try reconnecting to an old friend.
Join a social group that meets on a regular basis to hold yourself accountable.
Do some form of exercise — even just walking. But be consistent with it.
Practice relaxation through yoga, meditation, or breathing exercises.
Change your diet — less caffeine, alcohol, trans fats, sugary snacks, carbs, and fried foods.
Sleep more and on a schedule.
Get a pet.
Volunteer.
Seek professional help.
Remember, you are not alone.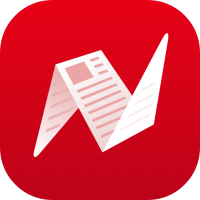 This is original content from NewsBreak's Creator Program. Join today to publish and share your own content.