There is a common misconception that being productive means you can get everything done in a short period of time.
You can fill your to-do list up every day, create a morning routine, and apply every tip you read on the internet, but still fail to get anything done.
It takes more than just reading books like The 4-Hour Workweek or The 7 Habits of Highly Effective People to be productive.
I can relate to feeling like you have done everything and still can't seem to accomplish anything. It sucks. It is a terrible feeling to disappoint yourself over and over again.
It's not that these books don't offer great tips. Or that productivity tips and tools don't work. It is that you haven't changed your mindset. You haven't made a change to your daily routine.
The right habits can save you so much time and energy. However, having the wrong habits can lead you to endless disappointment.
It's not always easy to admit when the things you are doing aren't working, but it is necessary to grow as a person.
Here are some of the changes that I have made to be more productive in my daily life.
#1 Make sure you are taking breaks.
It does not help your productivity level to feel overwhelmed every day. It is crucial to take breaks, especially if you work from home.
I try to get away from my desk regularly, meaning at least once or twice an hour. I am not saying taking multiple ten minute breaks every hour. But going outside for a minute or just walking around can make a huge difference.
It can do so much for your productivity to just take a second and breathe. Be present in the moment. Sitting down for a long period of time is so bad for your health.
Breaks can help you process and retain more information. By taking a step back, we can get a better view of the bigger picture. You may be so focused that you are putting all of your time and energy into the wrong things.
Something that has helped me with breaks is that my work is broken down into smaller mini-deadlines. This allows me to see all of my work in a much more achievable way.
Try taking a 5-minute break every hour to make your health and productivity priorities.
#2 Free yourself from distraction
The most highly productive people know exactly how to eliminate distractions from their environment. Doing this will allow you to focus only on essential tasks.
You can do these things immediately to help eliminate distractions:
Clean up your desk. You don't need non-work related things to occupy space on your desk.
Stop checking your email multiple times throughout the day. This will cause you to lose focus. Don't even leave the tab open unless you are expecting an important message. Create a routine for when you are going to check your email.
Take calls and meetings only on a priority basis. Voicemail exists for many reasons.
Keep your notifications off while you are working. Social media is an unnecessary distraction during the work day.
Prepare your work day in advance, so that you are ready to go each day.
A clean workspace leads to a more productive work day.
Sometimes using headphones can help you from being distracted by outside noises.
#3 Don't be afraid to ask for help or to delegate
The best way to maximize your time is to ask for help when you feel it is necessary to do so. You can delegate tasks to others, so that you can give your full attention to your most essential tasks.
It is very limited thinking to believe you always have to do everything on your own. Be humble and allow other people to help you.
It is also important to take feedback and use that to move forward. How can we grow as people if we don't admit when we are wrong and learn from it?
#4 Focus your time on what matters the most
Every night I make a list of the most essential tasks to get done the next day. I review this list when it is done. Then, I read it when I start my day.
The less-is-more approach can lead to better results. If you are constantly looking at how much you need to do to get to where you need to go, you will be overwhelmed. Then you might try to get all these things done immediately.
You are not a robot. Focus on what is time-sensitive first and move forward from there.
Doing this has allowed me to grow on my small gains, resulting in the motivation needed to continue being more productive every day.
#5 Take care of yourself first
How are you going to be productive if you feel like crap?
We all need energy and motivation to be productive on a day-to-day basis.
Focus on taking care of your mental and physical health. Making sure you get enough quality sleep is critical to this.
I know I am far more productive when I take time to sleep well and eat breakfast in the morning. Make sure you eat lunch and dinner too. Drinking enough water will help your productivity far more than chugging coffee. I promise you that from personal experience of doing both.
If you really want to help your productivity through self-care, have an exercise routine. Striving to be healthy and stay healthy is critical to productivity.
Productivity doesn't just happen.
Without changing your daily life, you probably aren't going to increase your daily productivity.
If you apply these basic productivity tips, I promise you will start to see some changes in your daily life.
Take breaks.
Eliminate distractions.
Ask for help or delegate tasks.
Focus on essential tasks.
Practice self-care.
What are some things you have had success doing to increase your productivity?
Follow me to see more articles like this.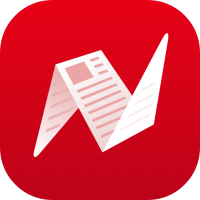 ...
This is original content from NewsBreak's Creator Program. Join today to publish and share your own content.