Alligators in Colorado? It is almost as strange as sand dunes in the middle of the Rocky Mountains. But yes, there is a Gator Park located vey near the Great Sand Dunes National Park. This area of southern Colorado is certainly unique.
The Great Sand Dunes National Park is in the middle of a very diverse landscape of grasslands, wetlands, conifer and aspen forests, alpine lakes, and tundra. Surrounded by the Sangre de Cristo mountain range, these tallest sand dunes in north America are remote, and surprising. The snow melt off and Medano Creek feeds a natural underground reservoir. The water supplies a nearby tilapia farm turned alligator farm, as well as natural hot springs.
Alamosa is located just a few minutes away. And, Salida and Buena Vista are an hour or so to the north. It is one of our favorite of the four Colorado National Parks.
About Colorado Gators Reptile Park
Colorado Gators Reptile Park began as a Tilapia farm. They originally procured some alligators to help dispose of the Tilapia waste. The gators thrived in the geothermal waters. Eventually people started sending them rescue alligators, and reptiles too. It is now a popular tourist attraction home to tortoises, iguanas, poisonous snakes, and giant snapping turtles in addition to alligators and tilapia.
Visitors pay an entry fee and then start their tour through the park. After checking out the huge turtles and tortoises there is the opportunity to hold a baby gator and have your photo taken with it. Visitors also can hold snakes and feed and pet the tortoises.
From there you check out snakes, reptiles and birds, including parrots. There's a greenhouse with aquaponic fish tanks. Then wander until coming to an area where the huge 500 pound alligators are housed. Wander to the end of the property to see a couple of rescue wolfs.
There was one alligator housed there who came to them from Summit County. Some people had gotten it as a pet and had no idea that it needed to eat the bones of animals for calcium. They were just feeding it chunks of meat. When it was finally sent to the reptile park to be saved, it couldn't even open its mouth to eat because it was so calcium deprived. He was named Mr. Humphrey after the large hump on his back caused by the calcium deficiency.
The alligator from Happy Glimore is also housed here, as are many others. There are also many different kinds of snakes and other varieties of reptiles and turtles.
The end of your alligator park tour takes you to a gift show where there are lots of great souvenirs as well as some interesting displays.
If you have day in the area, this is a unique stop.
While in the area, in addition to the Great Sand Dunes, also be sure to visit the Great Sand Dunes Swimming Pool. The waters are from the natural hot springs and there's a slide feature in the back area of the pool for the kids. Nearby Zapata Falls is a fun hike to see a waterfall in a cave.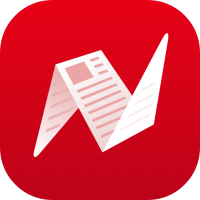 This is original content from NewsBreak's Creator Program. Join today to publish and share your own content.