The Centennial State has an endless amount of breathtaking sights for you to take in. Especially during the month of October. Not only is the changing of leaves spectacular to see. But you'll also find many wonderful smells, tastes, and fun activities that are perfect for the whole family. Here are more places to visit and things to do in the month of October while you're in the great state of Colorado.    
Where to Visit in Colorado, During October 
There are so many places worth visiting in Colorado during the month of October, but these are a few of the most popular places and activities that you won't want to miss. 
Adore the Changing of the Colors
The autumn season is arguably one of the best times to visit Colorado. The aspen trees and massive groves that put on their colorful spectacle during that time. It is highly recommended that you visit the towns of Gunnison and Crested Butte. Then go out on a hike in order to see some of their truly incredible scenery. Here are other mountain towns that you can witness Colorado's beautiful autumn foliage. 
Take a Drive
Colorado is home to some spectacular mountain passes that provide particularly scenic landscapes in fall. As these do tend to be at higher altitude, the leaves may start to change earlier. But even in October the views from these can be breathtaking.
Two of our favorite mountain passes are Red Mountain Pass and Independence Pass.
Whether you drive a mountain pass, there are plenty of iconic mountain peaks in Colorado, And, many different ways to experience them.
Ride a Train
October in the mountains of Colorado is beautiful time of year to take a scenic train rode. Catch what is left of the leaves changing color, along with a possible dusting of snow on the mountain peaks. Be sure to check out Colorado train rides in the autumn for amazing views.
Any of Colorado's Corn Mazes
Picking a pumpkin out of the pumpkin patch and getting lost in a corn maze is especially a popular activity to do throughout the country during the fall. Colorado is no different. There are many family-friendly farms scattered all throughout the state. Your family will love to visit these that have all kinds of games, activities, face paintings, tractor rides, refreshments, and much more waiting for you.  
Pumpkin patches also abound. Be sure to visit one to choose your pumpkins for Halloween.
Witness Elk Bugling 
When a bull elk is searching for a mate, they let out a strange bugling sound that can be heard a great distance away. There's no other sound in all of nature that is quite like it. It only takes place around mid-September until early October. 
One of the best places to witness this strange yet fascinating phenomenon is in Estes Park. The annual Elk Fest is a free festival that's also worth checking into while you're there. You'll find bugling contests, arts and crafts, live music, kids activities, elk exhibits, and their beer garden.   
Ride a Horse
This is also perhaps the best time to enjoy the beautiful Colorado scenery on horseback. There are wonderful places to horseback ride in Colorado.
Apple Picking
Sweet and juicy delicious apples are ripe for the picking when fall rolls around. There're many apple orchards to choose from in the state that allow the public to pick their own apples. Ya Ya Farm and Orchard is located about 36 miles north of Denver and is one of the most popular orchards in the state.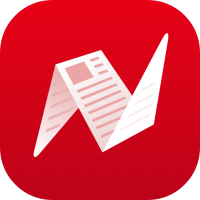 This is original content from NewsBreak's Creator Program. Join today to publish and share your own content.