If you're heading in or out of Colorado, you could end up at one of the many airports in the state. While some states only have one or two airports, Colorado actually has many, with flights coming in and out at all different times of the day. Each different airport may have easier access to different areas of the state.
Clearly Denver International Airport is the largest airport with the most flights. But it may be worth while to consider flying into a smaller airport that will get you closer to your ultimate destination, particularly during snowy times of the year.
There are actually over seventy Colorado airports. However, many of these can only accommodate small private aircraft. Here's we'll focus on the airports with more commercial flights.
Denver International Airport
The Denver International Airport is the largest airport in Colorado located on the east side of Denver. You can get to it from Pena Boulevard. It's known for its immense size, but there's much more that the airport has to offer than just space. The building is home to several fantastic restaurants worth visiting before or after a flight. If you want something quick, you can grab a bagel at Einstein Bagels. If you'd rather have a meal with drinks, you can stop at the Blue Sky Bar, Cantina Grill, City Pho or even splurge on a steak at Elway's. There's also a few spots to get a cup of coffee if you need a pick-me-up. 
It's easy to get to the correct gate while in the Denver International Airport because of the prominent and noticeable markings displayed at each one. A convenient tram takes you to one of the three terminals. The airport is large. But you won't get lost.
There's interesting art to be found on the way into the airport, as well as throughout. In fact, the airport has received international recognition for its pubic art collection and Colorado-inspired rotating exhibits. So, if your flight arrives at a certain time and you'd like to see what this airport has to offer, consider getting dropped off a bit earlier to have time to browse around.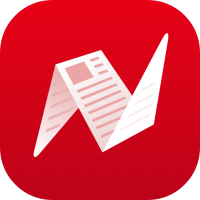 Colorado Springs Airport
Several airlines fly in and out of the Colorado Springs Airport each day, including American Airlines and United Express. It's one of the commercial business airports in the state of Colorado.
While you're there, you'll see security patrolling the area to ensure that guests feel safe throughout their visit. While it's a small airport, that isn't bad because it makes it easier to find the correct gate that you need to go to for your flight. In addition, the friendly staff members are courteous and helpful, making the experience of being at the airport much more enjoyable.
While you're waiting for a flight, you can enjoy the incredible scenery as you watch flights taking off and landing at the airport. 
The Colorado Springs Airport is home to several fantastic restaurants, including Mountain Vista Grille & Bar, The Airplane Restaurant, and the Bristol Brewing Company. These are just a few of the spots you can visit when you want to grab an alcoholic beverage, cup of coffee, appetizers, or a full meal!
Grand Junction Regional Airport
The Grand Junction Regional Airport offers several commercial flights each day. It is also home to charter flights. In addition to Denver direct flights include large airports such as Los Angeles, Phoenix, Salt Lake City and Dallas.
Tailwind Concessions operates the restaurant in the Grand Junction airport offering "grab and go" sandwiches, as well as a leisurely hot meal in the on-site restaurant.
Eagle County Regional Airport
Not far from Vail, you'll find the Eagle County Regional Airport in Eagle County, Colorado. There is just one single runway at this airport, making it much less crowded than other airports in and around the state. It's normal for people to end up at this airport when traveling to Vail for skiing, snowboarding, and other fun outdoor activities. 
Checking in at the airport is simple and easy. The terminal was recently completely remodeled. It is currently awaiting the arrival of a new food and beverage vendor. So, come prepared with your won snacks and water bottle to refill.
We may be biased. But we think this is the easiest airport in Colorado to get in and out of. Thanks to the Pandemic, there are actually more flights in and out of EGE this summer and the prices have come down a bit.
Aspen/ Pitkin County Airport
The Aspen area also has an airport that offers plenty of commercial flights and is easy to get in and out of. The convenient parking lots do fill up quickly during peak season. But you can easily see on their website how full they are.
The restaurant at the Aspen airport is Jedediah's, serving flavors of the Old West. They offer "grab and go" sandwiches, wraps, and bowls, as well as more enjoyable sit-down meals. Breakfast burritos and burgers, are popular at Jedediah's.
Insider Tip: This airport provides easy access to one of our favorite family ski resorts, Snowmass.
Telluride Regional Airport
A small public airport in the San Miguel County area of Colorado, the Telluride Regional Airport is the perfect spot to land when you'd like to end up just minutes away from beautiful, large mountains to see and explore. The airport offers stunning scenery. You can watch as flights slowly land in front of you.
Along with the view, you can grab a bite to eat and relax until you're ready to get on your flight. The observation lounge provides a welcoming and comfortable experience for all guests. You can use the WiFi, grab a bite to eat, and even check out the gift shop to grab some gifts before you head out.
Yampa Valley Regional Airport
The Yampa Valley Regional Airport, found in Routt County, Colorado, takes passengers to many places, including the Northwest Colorado area. While it's smaller than some of the major airports in the state, it's still spacious enough for visitors to feel comfortable while awaiting their flights. 
This airport actually also offers some Southwest Airlines flights.
You can watch the planes coming and going or even check out some of the amenities offered to visitors. The 3 Wire Bar & Grill Restaurant is a popular dining area located at the airport. It's an excellent spot to grab food and drinks before your flight. You might even meet some new people who are just as excited to travel as you are!
Colorado is home to many airports, some of which are larger than others. Whether you're traveling for business or pleasure, you might end up at one of these airports when you're heading in or out of Colorado. Some of these spots have restaurants, bars, and other great shops for you to visit and check out while you're waiting to get on a flight. But most importantly, if you can avoid a drive on I-70 during ski season by flying into a smaller, closer airport there's a good chance you'll be grateful for that choice.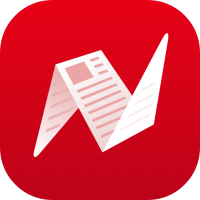 This is original content from NewsBreak's Creator Program. Join today to publish and share your own content.