If you are a hiking and climbing enthusiast, you'll want to try an unforgettable experience like no other in Colorado. Home to some of the most amazing via ferratas, more and more via ferrata Colorado options seem to pop up each summer. Just this year, one opened at Arapaho Basin. These are a unique opportunity to scale a sheer cliff wall with a guide in a safe environment.
Some of the Via Ferratas are for more experienced climbers. Therefore, it's essential to know about your options and the differences between them before deciding which ones you'd like to try.
Royal Gorge Bridge & Park
Head over to the Royal Gorge Bridge & Park to check out the Royal Gorge via ferrata. It's an adventure that will surely get your adrenaline pumping.
If you're scared of heights, this could really challenge you, standing hundreds of feet above ground level. I just looked up as I proceeded and it didn't bother me at all. This is the thrill you need in your life.
You can take a guided tour with an experienced and skilled climber who will make sure you're on the right path and get through each obstacle as smoothly as possible. Don't forget to wear your safety gear, including the amazing sticky shoes. Expect to see insanely beautiful views.
Insider Tip: The Royal Gorge is located just outside of Canon City, Colorado. There are so many fun things to do here, be sure to make a long weekend of it!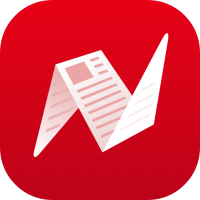 Mount Evans
Found in Denver, Colorado, Mount Evans is one of the newer via ferratas accessible to the public. The cliffside tour lasts for three hours and gives tourists the chance to enjoy impeccable views from their position on the mountainside.
Although it's a thrill, this option is best for experienced climbers. However, if you think you've got what it takes, you can have the time of your life climbing, enjoying the stunning scenery, and then zip-lining down at rapid speed to quickly reach ground level.
Manitou Springs
Go to the Cave of the Winds Mountain Park to enjoy the Manitou Springs Via Ferrata. Although this via ferrata is still new to the area after officially becoming available to the public in 2018, it's already received rave reviews from climbers who enjoyed the experience.
You can head out on your journey with a guide to get you through it while you take thousands of steps at elevated positions. See some beautiful limestone cliffs, gorgeous trees, and the water from Manitou Springs. Then, after doing all that hard work of climbing to get to an elevated position with stunning views, you can zip-line your way down to the ground while wearing a safety harness for protection.
Telluride
If you're not afraid of a thrilling adventure, Telluride is another excellent via ferrata in Colorado. It's a bit over two miles long, with many stainless steel cables installed for climbers to use. You can attach your lanyard to these cables while maneuvering around on the mountainside to ensure your safety as you explore.
Telluride is known as a challenging via ferrata because of its narrow ledges and terrain. It's not for those scared of height or anyone lacking climbing experience. It's an excellent trek to take if you know what you're doing and are willing to head out on the journey with a guide who can help you along the way.
AVA Granite
Found in Buena Vista, Colorado, the AVA Granite Via Ferrata is a fun, simple, and enjoyable option for you to consider. Even if you're still getting the hang of climbing, this is a great spot for you that will leave you with more experience.
You'll get to scale the cliffside, take in all that fresh air, enjoy the scenery, and make your way to the top. Along with scaling the cliffside, you're going to come across suspended bridges at different heights, leaving you with breathtaking views of the area. If you don't have a fear of heights, this is an excellent choice.
After climbing and making your way to the top, take advantage of the free fall while wearing your harness. The adventure will undoubtedly get your heart beating fast.
Arapaho Basin Via Ferrata
Arapaho Basin offers a full-day tour ascending 1,200 feet to a 13,000' summit with stunning, 360-degree views. Or, visitors can choose a shorter adventure with the goal of reaching an old mine shaft to learn more about the history of the area. After getting geared up adventurers take a chairlift ride on Black Mountain Express. From there, an off-highway vehicle drives you to the base of the East Wall where there's a short hike up to "School House Rock."
This is the newest via ferrata in Colorado, just having opened summer of 2021.
Would you climb a via ferrata? Have you? Tell us in the comments below!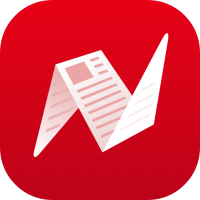 This is original content from NewsBreak's Creator Program. Join today to publish and share your own content.