Weather events the past two summers have impacted travel through one of the major east-west highways across the United States. Last summer Interstate-70 closed for several days while the Grizzly Creek Fire burned through the area. The burn scars left from that fire, combined with unusually heavy rains on July 29 caused severe damage to the interstate and shut down the highway.
The highway was destroyed at Blue Gulch area, at Mile Marker 123.5. While this is the area that has kept the highway shut, Colorado Department of Transportation had massive cleanup to do to clear thousands of tons of debris from 13 different mudslides in the area.
"Clearing and ultimately re-opening the I-70 corridor through Glenwood Springs is our top transportation priority. This corridor plays a vital role in our state's economy and for many Coloradans traveling to get to work, school, and homes along the western slope. CDOT and State Emergency Operations have made tremendous progress in cleaning up and removing tons of mud and debris that have completely blocked off access to this roadway," said Governor Polis. "As the state recovers from this incident and reopens this corridor Saturday afternoon, we will continue to need strong federal partners in the Biden administration and our federal delegation."
Local residents, local businesses and truckers have anxiously been awaiting news of when the route will reopen.
The closure has impacted local residents who commute between Eagle County and Garfield County. There are alternate roads between the two areas. But some of these roads are mountain passes requiring four wheel drive vehicles that are frequently shut down when ill-equipped vehicles and drivers get themselves stuck.
Truckers and road trippers have had to go hours out of their way on safe alternative routes or risk getting stuck on mountain passes.
So it is very exciting that earlier today Governor Polis and Colorado Department of Transportation Executive Director Shoshana Lew observed the extensive damage, as well as tremendous repair and debris clearing efforts performed by CDOT and announced that Glenwood Canyon will reopen Saturday afternoon.
This reopening will likely be limited to one lane each way.
"The tourism industry is vital to Glenwood Springs' economy. I-70's closure due to fire last year and mudslides this year, certainly impacted all segments of business in our community. We are so grateful to the governor and CDOT for their valiant clean-up and repair efforts," said Lisa Langer, Director of Tourism Promotion at Visit Glenwood Springs.  
Locals and tourism entities are certainly grateful to CDOT for their work to reopen the highway and get customers back into local businesses.
Drivers should visit www.codot.gov/travel/glenwoodcanyon for updates and information on alternative routes.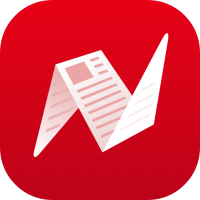 This is original content from NewsBreak's Creator Program. Join today to publish and share your own content.