Electric bikes are really starting to pick up momentum, not only in largely-populated cities but also in mountain vacation destinations. Electric bikes have become a new mode of transportation for hunters. They are enabling mountain bikers to get further into nature and make it up hills that might have been too much without a little extra power. And, they are enabling people to get around their towns or cities without a car. Electric bikes Colorado are trending. Here's what to know.
Colorado is home to several up and coming electric bike manufacturers. One is based in our hometown of Eagle, Colorado. QuietKat electric bikes have actually been around for a few years. They first became popular with hunters. Now anyone with extra disposable income rides them around town. They are the top of the line brand. And, one of the best electric bikes for off road adventures.
But there are plenty of other great electric bike manufacturers even more reasonably priced. In fact, a bill has been introduced to offer a tax rebate of 30% of the bike's price back. No telling if and when that will pass. But it is possible that soon these electric bikes may become mainstream.
If you don't want to invest in one without having ridden it, you may want to find a local tour company. There are a few spread throughout the state of Colorado. Just like horseback riding, this is a great way to see the impressive mountains from a different perspective.
Here's what you need to know if you are still wondering what an electric bike is?
Colorado Electric Bike Tours
Colorado has a handful of ebike tours scattered all throughout the state that can add to your trip. Several of its vacationers even mention that making the decision to go on an ebike tour was one of the most memorable moments of their entire trip. Here are a few electric bike tours in Colorado to consider when visiting with your family. 
Amp'd Adventures
With Amp'd Adventures, you and your family will have the chance to take an ebike tour through the Garden of the Gods in Colorado Springs. When you no longer having to worry about uphill climbs and windy conditions, you'll be able to enjoy the park in an exciting whole new way. 
The company even provides a Bike-n-Brew tour where you'll have the chance to try some of the delicious local craft beers. Not only do they provide ebike rentals, but they even have different models that you can take home with you.    
ExperiencePlus! Bicycle Tours 
For nearly half a century now, ExperiencePlus! Bicycle Tours has offered award-winning bike tours all around the world, including right in Fort Collins, Colorado. They have several different styles of bikes available. Their friendly and knowledgeable staff, along with customizable tours ensures that you're sure to find one that's right for you. 
Boulder Tour Company 
Visitors and locals alike can attest that there's no better way to experience Boulder, Colorado, than on an ebike. It also doesn't matter what kind of shape you're in. With Boulder Tour Company, they offer several different guided tours and private tours, along with their popular Sunset Brewery tour.  Riders must be at least 14 years of age. Tours take roughly 3 hours, with snacks, water, sunscreen, and helmets provided.   
Pedego Electric Bikes Golden 
Located directly west of Denver, you will find the Pedego Electric Bikes in Golden, Colorado. There are several local bike trails that have fabulous views in Golden. This makes electric bikes a no-brainer and an exciting way to visit the area. 
They offer single rider and tandem bikes. As well as Fat Bike rentals that you can tour with during the winter. Helmets and locks are included for each rental. Ad they have plenty of electric bikes to choose from that you can finance. Pedego Electric Bikes is closed on Tuesdays, and runs Wednesday through Monday from 10 am to 5 pm.   
Pikes Peak Bike Tours 
Does descending 7,000 feet down one of Colorado's most famous mountains sound like a thrilling adventure? At Pikes Peak Bike Tours, you have the opportunity to ride on a number of their popular tours. These include biking Pikes Peak, the Garden of the Gods, their Gold Camp bike tour, 
Moonlight tour, and several other exciting ones.  Riders must be at least 6 years of age. You can expect about a 3 to 5 hour tour while you're there. Whichever tour you choose with the company, your family will be in for an epic journey that they will never forget. 
There's no better way to explore the state of Colorado than with an ebike. You'll be closer than ever before to nature and amazing scenery. And you won't be left feeling exhausted after doing so. If you've already been on one of Colorado's ebike tours, which one did you go with? And how was your adventure?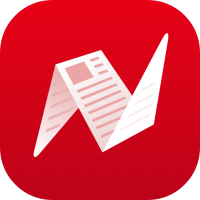 This is original content from NewsBreak's Creator Program. Join today to publish and share your own content.