When considering a wine tour, you may think of Napa Valley in California or Bordeaux in France. But did you know that there are two American Viticultural Areas (AVAs) in Colorado? So where are the vineyards in Colorado? These AVAs are Grand Valley and West Elks. The Grand Valley, which includes the Palisade area is the largest wine region in the state. But we actually had the opportunity to visit a unique winery in the Royal Gorge area last month. Wineries are located throughout the state.
You might be surprised at how many wineries there are in Colorado. Home to more than 150 licensed wineries, the Centennial state is a surprisingly fantastic destination for a wine tour. 
Plus, it isn't as crowded as Napa making it a more laid back experience. With a cool evening climate and over 300 days of sunshine, Colorado has the ideal weather to support a thriving wine industry. These wineries are the second highest in elevation in the world, just behind Argentina.
What Makes a Good Colorado Winery?
Wine production in Colorado goes back as far as 1890 when Governor George A. Crawford planted 60 acres of grapes near Palisade. Now with more than 25 wineries, Palisade is the fervent center of Colorado wine country.
Colorado contains a couple areas of federally designated AVAs. One is Grand Valley where the town of Palisade resides. The other AVA is West Elks, home to Hotchkiss and Paonia and around a dozen wineries. 
Plan a Visit to a Nearby Colorado Wineries 
The best time to visit Colorado's wine country is in September, during harvest season. The weather is perfect and the wineries are hopping. Not to mention, Palisade holds its annual wine festival, Colorado Mountain Winefest in September, too.
Looking for some of the best wineries in the state to visit? Here are a few to get you started:
Holy Cross Abbey, Canon City
Located in Cañon City, Colorado the winery at Holy Cross Abbey has the most charming back yard where they hold wine tastings. Here you will find interesting wines, history and storytelling.
The Holy Cross Abbey was built in 1926. It was originally was home to a boys' school, a farm, vineyards and a dairy. Then in 2000 a winery was added to the operations. If you have the chance to visit, be sure to ask for Sally and ask to hear the story of the exorcism. If you are lucky maybe she will share a few other stories with you too.
The wines regularly win awards, and are fun to taste. The entire experience is lovely. Be sure to stop at the store and purchase some wine or other fun art to bring home with you.
Insider Tip: While in the area don't miss out on white water rafting Royal Gorge!
Colorado Cellars, Palisade
Colorado's largest, oldest, and most award-winning winery is Colorado Cellers. It was established in 1978 in Palisade, Colorado. They produce more than 30 types of wines and dozens of wine-based food items. They were pioneers in their natural growing techniques and minimal processing.
Snowy Peaks Winery, Estes Park
For a sampling of the best of what Colorado has to offer try a tasting flight and choose five wines off their full list. They also offer a variety of delicious foods to pair with your wine made by Colorado artisans.

Carlson Vineyards Winery and Tasting Room, Palisade
Another family-owned winery that features award-winning wines also located in Palisade, Colorado. Their goal is to create fine wines that are friendly, unpretentious, and affordable.
Two Rivers Winery and Chateau, Grand Junction
Built in its entirety in 1999 on 15 acres of land, Two Rivers may be fairly new, but they are popular in Grand Junction, a hub of Colorado wine country.
Hermosa Vineyards, Palisade
Producing wines not in bulk but in limited quantities, their goal is to be the best winery in Palisade, not the biggest.
Balistreri Vineyards, Denver
Balistreri wines do not contain additives or sulfates, nor are they fined or filtered. Known for producing only 100% natural wine,
Plum Creek Cellars, Palisade
Colorado's oldest, continuously active winery, Plum Creek wines are not only available in the tasting room, you'll find bottles in liquor stores and restaurants all over the state.
Bookcliff Vineyards, Palisade & Boulder
Enjoy award-winning wines and breathtaking views at this Boulder vineyard. The Boulder location offers guided tours with wine tasting and tastes of chocolate and cheese. Feast in the Vineyard is a four course dinner with wine pairings on the Vista above the Palisade tasting room in September.

Vino Salida Wine Cellars, Poncha Springs
Producing craft wines and mead unique to Colorado, Vino Salida Wine Cellars offers a winery tour and tasting. On their wine maker's tours visitors sample a variety of handcrafted wine (or mead) paired with locally sourced antipasti.
Ten Bears Winery, Laporte
Specializing in using all Colorado grown grapes, Ten Bears opened in 2007 and uses a Winter Hibernation Process and French Oak Aging to create delicious wines.
Infinite Monkey Theorem
Infinite Monkey Theorem does not have a Colorado vineyard. But it does make its wine in Denver, as well as Austin, Texas. They make good wine, and even bottle it in cans. While not a traditional attribute of wine, it makes it perfect for taking on the river or camping.
Which of these wineries do you plan on putting on your "must do" list?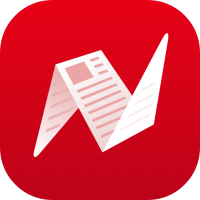 This is original content from NewsBreak's Creator Program. Join today to publish and share your own content.