White water rafting the Royal Gorge.
(Photo courtesy Echo Canyons River Expeditions.)
It just so happens that Colorado is one of the best white water rafting destinations in the entire country. That's because the two famous rivers, the Colorado and Arkansas River, amongst several other waterways provide the perfect opportunity for the thrilling sport. 
As early as spring until late October, rafters can't wait for their chance to ride the rapids while witnessing spectacular views. 
The state of Colorado has around 30 white water rafting outfitters to choose from, but the following are some of the best that you will find. Continue reading to find out more on companies that you should consider white water rafting with when you're visiting Colorado. 
Aspen White Water Rafting
Suitable for Every Skill Level
If you're searching for an amazing and exhilarating way to spend your family vacation, I'd encourage you to check out Aspen White Water Rafting. For over 25 years, the rafting company has provided a scenic fun-filled experience that's exciting and safe for all different skill levels. Advanced rafters will enjoy Hell's Half Mile, Entrance Exam, and the Slaughterhouse Falls. 
But don't let any of this scare you away though. The Aspen White Water Rafting also has beginner and intermediate excursions, offering you a milder ride in comparison. The company offers half-day and full-day trips that start out at $103, which includes snacks, safety gear, and a round-trip shuttle service to Aspen. 
Echo Canyon River Expeditions-Family Float
Suitable for Every Skill Level
It's hard to do things as a family when the age cut-off is typically 6 years of age when it comes to white water rafting. Yet this relaxing adventure down the Arkansas River is so calm and peaceful, that your 4 and 5-year-olds can get in on the action as well. 
At Echo Canyon River Expeditions your trip will last about 3  hours (90 minutes out on the water) and come to around $80 a person. That also includes light snacks and transportation back. 
If this sounds like something that would put you and your older kids to sleep, they also have Royal Gorge white water rafting trips that have faster rapids, along with zipline tours.   
Insider Tip: Royal Gorge is one of our favorite day trips from Colorado Springs. Find out why!
Mountain Waters- Piedra River 
Intermediate to Advanced 
The Piedra River cuts through a long and rugged canyon, providing white water rafting rapids suitable for both intermediate and expert rafters. The Upper Box is considered to be the tamer of the two, while the Lower Box has more Class IV rapids, including the Eye of the Needle and the Meat Grinder Rapids. 
Mountain Waters is located in Durango, about 25 miles north of New Mexico. Prices start out at $200 a person, which includes lunch, equipment, and transportation. The age requirement is 12 years of age for the Upper Box and 14 for the Lower Box. 
Noah's Ark Colorado Rafting & Aerial Adventure Park 
Suitable for Every Skill Level
Operating since 1983, Noah's Ark has been providing a fun and thrilling water trip adventure for families for quite some time now. They're located in Buena Vista, about 2 hours from both Denver and Colorado Springs. 
Your raft will set out through the beautiful Brown's Canyon and you'll have the options of their half-day ($81 adults, $71 youth ages 6-12) or full-day rafting experience ($115 adults, $105 youth ages 6-12). Children must be at least 6 years of age. 
If you're still looking for more excitement and other things to do, Noah's Ark also has rock climbing, hiking, fishing, along with their aerial adventure course that features 7 different zip lines. 
Insider Tip: Be sure to check out some of the other fun adventure parks in Colorado!
Echo Canyon: Royal Gorge Rafting 
Immediate to Advanced
Head out into the 1,000+ deep Royal Gorge where you will be rafting down the rapids of the Arkansas River with Echo Canyons River Expeditions. They're one of the best white water rafting experiences in the state, especially because of their professional and entertaining guides and incredible scenes that you'll never forget while you're there, including the rapids of Sunshine Falls, The Narrows, and the Sledgehammer. 
Insider Tip: Be sure to stay and play in the adjacent Canyon City Colorado!  
White Water Rafting- Double Shoshone Rafting
Suitable for Every Skill Level
For those of you that consider yourself to be more athletic and in good shape, the Double Shoshone Rafting that White Water Rafting LLC offers may be right up your alley. They can be found in Glenwood Springs, about 1 hour outside of Vail. 
You'll immediately run into some spectacular rapids, a few referred to as Baptism, Tuttle's Tumble, Tombstone, The Wall, along with Maneater. Once you make it to the end, you'll be brought back around for a second go at it, where it's even more challenging. Trips last between 1 ½ to 2 hours.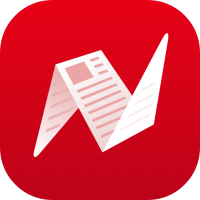 The rafting company also has half-day and full-day trips as well, along with rapids that are much calmer than what you'll find on their Double Shoshone tour. The minimum age requirement is 5 years old. They also include shuttle rides with their pricing. 
There are so many white water rafting tours that you can take when you're visiting the state of Colorado, but these are guaranteed to be amongst the best. You'll have a friendly and knowledgeable guide, amazing views, and plenty of exciting moments that you and your family will never forget. If you've been on any one of these white water rafting tours before, which company did you go with, and how was your experience?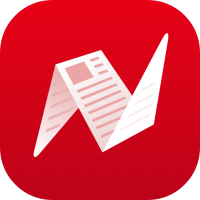 This is original content from NewsBreak's Creator Program. Join today to publish and share your own content.