One of Colorado's beautiful state parks closed June 20th, 2021 when a wildfire broke out. Dry weather and difficult containment terrain resulted in a Type I Incident Management Team being called in and hundreds of firefighters initially working to contain the fire. Subsequent wet conditions bought time and the local Type 3 team took back management of the fire on July 4th.
Currently the fire is 68% contained, at 3,792 acres with smoke still visible. The fire will continue to be 68 percent contained because firefighters are not building containment lines in the rugged area on the southern end of the fire. It is not safe to put people on the ground in this area so it will be monitored instead.
The burned area as well as roads and trails that lead into it are closed. Expected containment still is set for August 1, 2021 according to the forest service. Updated information at https://inciweb.nwcg.gov/incident/7562/.
But, we locals couldn't be more excited. The park reopened today for both camping and day use!
This is one of our favorite Colorado lakes. Set with the backdrop of the Gore Range, it is basically in our backyard. Once you arrive to Eagle it is still a good half hour or so drive, part of which is on a dirt road. It is fairly rustic. The lake has a hiking trail around it that is about a mile long. So, it is a small lake. It is beautiful and on weekdays often quiet. Bring a paddle board, duckie or other type of non-motorized boat. You can fish and enjoy paddling on the water.
I, for one, will be very glad to be able to bring my paddleboard and duckie back out to the lake for some peaceful lake time.
We can be grateful to all of the fire fighting teams who worked so hard to get the park to be safe for our use again.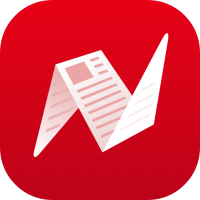 This is original content from NewsBreak's Creator Program. Join today to publish and share your own content.