Durango and Silverton Narrow Gauge Railroad
(Photo courtesy Durango and Silverton Narrow Gauge.)
If you're planning a trip to Colorado to view some spectacular mountain scenery and wildlife, keep in mind that there are a handful of different ways of doing just that. Of course, you could always take the car, hike on foot, or enjoy some whitewater rafting at some point. But there are also several different Colorado train rides to consider as well.
Every single one offers a unique experience that sets each of them apart. Some of them you'll find entertainment, dining opportunities, and in some cases, travel over incredibly high bridges. Here's a little more of what you can expect on some of the best train rides in Colorado.
Is there really anywhere better than the mountains of Colorado to enjoy scenic train rides? Here's where you can see Colorado's Rocky Mountains from this unique perspective of riding the rails.
Insider Tip: During the winter several of these railroads offer Polar Express rides in snowy Colorado.
Colorado Railroad Museum
The Railroad Museum is more than that, offering train rides taking guests on a loop around the Museum's 15-acre Rail Yard, for 15 to 20 minutes. Train rides are offered for a small fee in addition to your Museum Admission: $4 adults, $2 ages 2-17 and seniors.
The Colorado Railroad Depot Museum houses two changing gallery spaces featuring the colorful stories of the railroads serving Colorado for over 125 years.Here you can see model trains, a Lego train exhibit and more!
Cripple Creek and Victor Narrow Gauge Railroad
Ride the Cripple Creek & Victor Narrow Gauge Railroad on a century-old steam locomotive and be transported back to the gold mining days of Colorado. The railroad runs three coal-fired two foot Narrow Gauge Locomotives. The lines head south out of Cripple Creek, past the old Midland Terminal Wye over a reconstructed trestle, past many historic mines and terminates near the deserted mining camp of Anaconda, then returns back to Cripple Creek.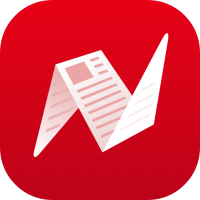 Cumbres and Toltec Scenic Railroad
You may find it surprising that the Cumbres and Toltec Scenic Railroad may look slightly familiar to you. That's because it's been used in a number of movies, including Indiana Jones and the Last Crusade. It boasts as the longest coal-fired, steam-operated narrow-gauge railroad in the country. (64 miles)
Built back in 1880, this railroad is located on the southern border of the state and then heads over into New Mexico. Prices vary depending on the car that you decide to ride in, as well as the trip. There are also Military and Senior discounts available.
Insider Tip: This railroad is conveniently located betweek tow of our favorite places: Great Sand Dunes National Park and Santa Fe, New Mexico. Be sure to include it on a road trip to the area of the country.
Durango and Silverton Narrow Gauge Railroad
The Durango and Silverton Narrow Gauge will take you past some gorgeous mountain scenery through the San Juan National Forest and to remote places that you can't travel and see any other way. It too was also built back in the 1800s, where very little has changed since then. You're looking at about a 45-mile trip, and we recommend that you sit on the right side of the train to get the best views. Prices vary depending on which class and seating you choose, while kids ride free.
Insider Tip: If you make it to Durango, be sure to check out all of these other fun things to do!
Georgetown Loop Railroad
Built back in 1884, the Georgetown Loop is one of the most popular train rides in all of Colorado. It may only be a 3-mile train ride, but you'll travel past wilderness and mountain scenery, around 2 loops, and across 4 bridges, including the Devil's Gate High Bridge. It's open 7 days a week up until October 15th, with prices for adults being between $49-$59 and $44-$54 for children ages 6-12.
Leadville, Colorado and Southern Railroad
Climb aboard the Leadville, Colorado and Southern Railroad for a 2 ½ hour trip that not only has epic views, but you'll travel past 2 of the largest mountains in the entire state of Colorado. We encourage you to make the trip in the fall, where you'll see stunning foliage and scenery when you're making your way through the San Isabel National Forest. Ticket prices range from $37 for adults, $20 for children, where 3 and under are free.
Pikes Peak Cog Railway
Located in the beautiful Pikes Peak area of Colorado Springs, this popular Colorado railroad is underwent major renovations and just reopened in May 2021.
Rio Grande Scenic Railroad
Out of Alamosa, Colorado guests ride this rail over historic La Veta Pass to take in the scenery of the Southern Rockies. Visit the quaint town of La Veta, view wildlife, and learn a little Colorado history. Ride through tunnels over high mountains May through October.
This area of Colorado is also home to Great Sand Dunes National Park and offers very unique mountain vistas with a base of stunning sand dunes. Also an International Dark Skies certified destination.
Royal Gorge Route Railroad
Mountains aren't the only thing that you can visit while you're in Colorado. How about taking a trip down into a gorge? Located out of Cañon City Colorado, the Royal Gorge Train ride is one of the more luxurious train rides. It's open year-round and has a fantastic dining onboard experience that makes the trip even more special. The trip is 24 miles, lasting for about 2 hours. Tickets range from $44-$69 for adults, and $39-$64 for kids depending on which class and the car you choose.
There are over a dozen Colorado train rides to choose from, but these are a handful of some of the best. They offer several amenities, entertainment, and special preferences to their riders that make each experience unique and one that you'll never forget. If you've been on one of Colorado's railroads before, which one did you take and how did your family enjoy it? Tell us in the comments below!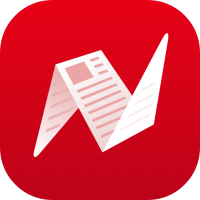 This is original content from NewsBreak's Creator Program. Join today to publish and share your own content.