The Royal Gorge is located in a stunning area of Colorado, yet accessible to the cities. It is just a short drive from Colorado Springs, and just outside of Canon City, Colorado. Just seeing the Gorge is a must-do activity. But there's actually several ways and view points from which to take it in.
Visit the Royal Gorge Bridge & Park
The Royal Gorge Bridge's construction was finished in 1929. It was intended to be a tourist attraction. But I wonder if the envisioneer, Lon Piper, could have ever foreseen what it would be today. It remains the tallest suspension bridge in North America at 1,053 feet from the top of the bridge towers to the Arkansas River below.
The bridge itself is impressive. But the heart racing, adrenaline inducing activities is what may have visitors most excited. After a couple of visits it is interesting to see how a fear of heights manifests differently in different people. The swaying of the bridge itself makes some need to talk a bit faster. Others, like me, find it challenge enough just to sit in the zip line. Yet others may feel their heart race as they scale the walls of the gorge with Via Veratta. I do believe that you have to be just a little crazy to get on the Royal Rush Skycoaster, swing over the gorge.
White Water Raft the Royal Gorge
The Arkansas River cuts right through Cañon City and flows through the Royal Gorge with 1000 foot sheer cliffs on either side. For a milder whitewater river rafting experience take on the Bighorn Sheep Canyon experience with Echo Canyon Rafting. And, for a more thrilling ride take the Royal Gorge rafting trip taking you through class III to V rapids such as Sunshine Falls, Sledgehammer, and Boat Eater.
White water rafting doesn't just provide an adrenaline rush but it is also the best way to cool down on a hot summer day. And, you will see the gorge from a really interesting perspective. We saw old water systems, watched a train go by and looked up 1000 feet at the Royal Gorge Bridge as we rafted under it. We passed by a funicular that is under repair after a fire a few years back.
The Echo Canyon guides are experts at navigating the river, communicating to you how to navigate the rapids and keeping you entertained. It was a real treat getting to experience this natural wonder with such great company.
Rock Climb Via Feratta
Via Feratta is a rock climbing system that was created during World War I to help troops who were not expert rock climbers to be able to climb cliffs. Steel cables and rungs are secured to the cliff so that you can safely climb an otherwise dangerously steep cliff.
I saw this activity when we visited Royal Gorge on a day trip from Colorado Springs last summer. I actually though to myself, "What kind of crazy people scale the walls of a 1,000 foot cliff?' Well I guess, me. When I was offered the opportunity as a part of a press trip I figured it was one of those bucket list items that I would regret not doing.
It was not nearly as scary or difficult as I thought it would be. You are harnessed in to the climbing system the entire time. And, you can choose different levels of difficulty of routes. We chose an easier route.
Wine Taste at Holy Cross Abbey
The winery at Holy Cross Abbey has the most charming back yard where they hold wine tastings. Here you will find interesting wines, history and storytelling.
The Holy Cross Abbey was built in 1926 and originally was home to a boys' school, a farm, vineyards and a dairy. Then in 2000 a winery was added to the operations. If you have the chance to visit, be sure to ask for Sally and ask to hear the story of the exorcism. If you are lucky maybe she will share a few other stories with you too.
The wines regularly win awards, and are fun to taste. The entire experience is lovely. Be sure to stop at the store and purchase some wine or other fun art to bring home with you.
Insider Tip: Colorado is home to more than 100 wineries!
Visit the Gold Mine Rock Shop
I have to admit that this wouldn't have been on my list of must-see attractions in Cañon City. My expectations were quite low so I was blown away. As soon as we stepped in the store, I said, "Wow!" That was before perusing the store and stepping out back where even more rocks are organized. Here you'll find everything from semi-precious stones to minerals and gems, and even fossils.
We are no rockhounds but thought this was such a fun place to visit. And, our kids would have loved it even more than we did. Here is where we found them souvenirs. We selected some artistic jewelry made from semi-precious stones for our daughter and a mining bucket filled with shark's teeth, arrowheads, and lots of fun stones for our son.
Bike or Hike the Trails
We did not bring our bikes, or build in time for a hike. But I would for the next visit. Cañon City and the Royal Gorge area are clearly an amazing place for outdoor adventure. In 2010 Fremont Adventure Recreation was launched to promote a culture of community and healthy living through human-powered outdoor recreation.
The views and stunning natural Colorado landscape has always existed. But the trail systems are getting better and better. From the 7-mile easy and flat Arkansas Riverwalk Trail and newer Royal Gorge Park Trestles to the more strenuous trails found in Temple Canyon Park there's sure to a trail for every ability. And, many are dog friendly. Be sure to pick up a Recreation and Trail Guide booklet.
Ride the Royal Gorge Route Railroad
Riding a train is always a fun experience. But aboard the Royal Gorge Route Railroad you can take in up close views of the Royal Gorge while relishing a three-course dinner. We enjoyed this experience with a large group. But it was very clearly a popular date night activity. And, I can see why.
You can pass your time dreaming out the window, savoring your dinner or trying local craft brews or wines. Or get up and walk out to the viewing car to take in the sunset or rafters paddling by on the river just below the train. The scenery is beautiful and you do feel like you stepped back in time in these historic railroad cars.
Visit the Royal Gorge Dinosaur Experience
This museum houses science-focused interactive dinosaur displays, full-scale dinosaur fossil casts, hands-on exhibits with real dinosaur fossils. But perhaps more important to the older kiddos is the multi-story ropes course surrounded by lifelike, moving skinned animatronic dinosaur exhibits. There is something here for every age.
Drive or Hike Skyline Drive
A short one way loop over looking Cañon City and the mountains beyond, this is well worth a short detour. We did it on our way out of town and it was the perfect end to a fun and beautiful weekend.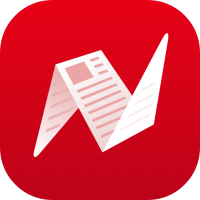 This is original content from NewsBreak's Creator Program. Join today to publish and share your own content.