Shoshone Chutes at Glenwood Hot Springs Pool.
(Photo by Liana Moore.)
You can find numerous water parks in Colorado perfect for cooling off and keeping the kids entertained on hot summer days. The larger water parks are found in Denver and Colorado Springs. But there are also a handful of smaller ones in the suburbs, and even in the mountains.
Sopris Splash Zone at Glenwood Hot Springs Pool
The Sopris Splash Zone is included in regular pool entry to the Glenwood Hot Springs Pool. There is no additional fee to use the new water features. The area consists of three basic areas: Shoshone Chutes, Hanging Lake and Grand Fountain.
Shoshone Chutes at Glenwood Hot Springs
The Shoshone Chutes reminds me of the Aqua Duck aboard the Disney Fantasy, one of Disney Cruise Line's premiere experiences. The Shoshone Chutes ride mimics the Colorado whitewater rafting experience, but in a safe and warm environment.
The ride takes about three minutes for the entire experience. There are definitely whitewater like moments. And, you may spin about a bit. Or, you may even flip your tube and have a hard time uprighting yourself. But it is all in a safe environment.
Hanging Lake
Named after the famous hike in Glenwood Canyon, this area has cascading waterfalls and three fun slides for the kids. A special pool decking is soft and springy. A pergola providing shade is a popular area for families with young children.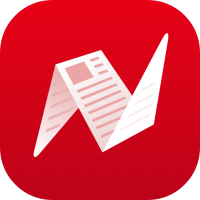 Pirates Cove Water Park
The Pirates Cove Water Park is in Littleton, Colorado. It is a seasonal outdoor park with dozens of different rides and entertainment options available for people of all ages. If you would like to have an unforgettable experience with your family, the Pirates Cove Water Park is the place to visit. 
The Lagoon
The lagoon is a leisure pool where you can spend most of your day. The Lazy River is a family-friendly attraction. If you want to spend time on a tube while gliding through the water, make sure to check it out. There are also multiple water slides in different sizes. You can have fun going down each of these slides to have an exhilarating experience during your trip.
Relax & Enjoy
Private cove cabanas are available for those who would like to have a private area to relax and enjoy their time. If you want to avoid the crowds, a cabana is worth renting. You can fit up to eight people in the cabana. There are lounge chairs, dining tables, and slides available in the cabana. When you want to grab something to eat, the Barnacle Cafe is open and serves fresh food to guests. The cafe offers chicken tenders, fries, and homemade cookies.
Water World
Water World is another water park that is not too far from Denver. You will find it in the Federal Heights area of Colorado. You can buy tickets or season passes. There are several attractions available for people of all ages, including family-friendly rides and thriller rides that are sure to make you scream. 
Big Top Express Gondola 
The Big Top Express Gondola is a must-ride. You can enjoy the sights around you while riding in it. Ride in a tube on the Cimarron River for a relaxing experience with your loved ones. Get your heart racing with the Mile High Flyer. It is a thrilling ride that will leave you laughing and having a great time.
Water World Rides 
Some of the other rides at Water World include Monkey Business, Pirate's Plunge, Silly Shores, and Skyline Speed Slides. After spending hours having fun, you might find yourself feeling thirsty and hungry. If so, stop by one of the many eateries on the premises, including 3 Ring, Coconut Point, The Watering Hole, and Cowabunga Pizza. 
You can find everything from smoothies to ice cream, pizza, burgers, chicken tenders, and so much more. If having a full day of fun is a priority to you, this is a must-see attraction.
Island Kingdom Water Park
The Island Kingdom Water Park at Elitch Gardens is a popular amusement park in the Denver area. There are thrill rides, family rides, and rides for young children who would like to have some fun, too. You can rent both single and double tubes to use when going down slides and gliding along the lazy river.
Thrill Rides
The thrill rides will keep your heart racing while giving your stomach butterflies. Some of the best thrill rides at the park include Mega Wedgie, RipQurl, Tube Top, and SlideZilla. If you would prefer to take it easy, some of the best family-friendly options include Castaway Creek, Commotion Ocean, and Splashdown.
So Much to Do!
While the water park is a huge deal on its own, there is much more to do while visiting the Island Kingdom Water Park. After spending hours in the water under the sun, you can stop at one of the dive-in movies, play games at the arcade, or even grab a bite to eat.
Great Wolf Lodge Colorado Springs
This indoor water park located just south of Denver in Colorado Springs packs the best of a water park into a smaller (50,000 sq ft) indoor space. Great Wolf Lodge has water features for all ages, an arcade, bowling alley and attached hotel. There's a wave pool that everyone can enjoy, a toddler water plan area with slides just their size, and then big slides for the more adventurous. There's even a fort for the young at heart to have water wars. All of this fun can happen on a snowy Colorado day, or hot summer day.
Colorado is home to some of the most fantastic water parks. If you would like to have fun getting wet under the sun while swimming, riding around on tubes, and participating in various water-related activities, visit one of the parks.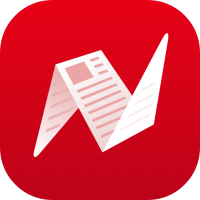 This is original content from NewsBreak's Creator Program. Join today to publish and share your own content.