Toy Story Land at Disney World at night.
(Photo by Liana Moore.)
Our family has made a couple of trips to Walt Disney World in Orlando, Florida. Each trip was, hot, exhausting, memorable and thrilling! The heat and exhaustion are so worth the memories you create.
But there are some ways to make it easier on your family — from booking in advance and staying on property, to simply choosing the hotel property right for your family. So, where to stay at Florida's Disney World?
There are many wonderful Disney hotels. Here's the low down on Disney's Animal Kingdom Lodge, the Cabins at Disney's Fort Wilderness Campground and The Fountains Orlando.
Disney's Animal Kingdom Lodge
We stayed here as a part of the Toy Story Land media preview and dedication, and stayed at the Jambo House. Disney does theming so well. They don't miss a detail.
Stepping into Disney's Animal Kingdom Lodge you feel as though you are on an air conditioned luxury safari. The architecture and decor exude African culture. You may find a drum circle or artifacts in the lobby. The lobby connects to the atrium area that opens to the savanna with giraffes, zebras, gazelles and more roaming.
Lodging at Animal Kingdom Lodge Jambo House
We were upgraded to a room with views of the savannah, as well as a double bed and bunks for the kids. It is a pretty special view to take in the majestic animals from the room's balcony. The rooms do contain mini refrigerators and a coffee machine, lots of toiletries including sun soother. And room service is just a phone call away.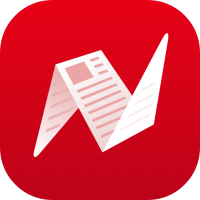 Dining at Animal Kingdom Lodge Jambo House
Our family took advantage of most of the dining options here. All of the restaurants had American food, but also several items with African flavors. Upon arrival we had lunch at the quick serve restaurant, Mara. It was good, quick and easy. We enjoyed the breakfast buffet at Boma. Our kids really enjoyed the exotic juice and my husband enjoyed breakfast items with African influence.
I had evening events both nights we were here, so didn't get to join my family for dinner. The evening they returned from Disney's Blizzard Beach water park they ordered room service, which they thoroughly enjoyed. The first night they managed to get into Jiko without reservations by being willing to sit at the bar. The kids were exhausted and our daughter had just lost a tooth. She was anxious about eating. Their server, Taylor, was a life saver. She soothed our daughter's anxiety and helped keep our preschooler in line.
Service & Activities at Animal Kingdom Lodge Jambo House
We found the service at Animal Kingdom Lodge impeccable. The front desk agent was attentive, making sure we had a room we liked. After my daughter lost her tooth I called the front desk thinking they might have a button for it. A few minutes later they delivered a stuffed animal and note that the tooth fairy had dropped it off.
The pool was fun, with a water slide and a cast member conducting games for the kids. Everywhere you went there were details to take in that made you feel as though you were on safari, but with amenities.
Cabins at Disney's Ft. Wilderness Campground
We really stumbled upon the Cabins at Disney's Fort Wilderness Campground. We discovered them while searching lodging online. Being from Colorado and not really liking lines and crowds we thought we would appreciate a return to nature and quiet when we returned to our room. Also, the cabins have more space than a hotel room. And, we loved the idea of driving a golf cart around the campground as well as the idea of taking the boat to Magic Kingdom. It was a good choice.
Insider Tip: If you book the Cabins at Disney's Ft. Wilderness Campground work $60-70 plus tax per day into your budget for golf cart rental and call 407-824-2742 anywhere from one month to three months in advance to ensure being able to reserve a golf cart. There is no information anywhere about this and it is just about the only thing you can't book through the My Disney Experience account or the Disney app. These will sell out. They only have enough golf carts for about a quarter of the sites available. The campground is large and spread out. You will not be able to drive your car to most of the amenities so if you don't rent a golf cart you will be waiting for buses (which do come pretty frequently). If you do miss out on golf cart rental, bike rental might be another good option.
Lodging at the Cabins at Disney's Fort Wilderness Campground
The Cabins at Ft Wilderness are a moderate level Disney property, while Animal Kingdom Lodge is a deluxe level. But we still found them very nice, clean, modern and comfortable. The kitchen was great as we could have some cereal before heading out in the morning or an afternoon snack of cheese and crackers. We didn't use the charcoal grill but I could see doing that if you were staying for more than a couple of nights. You would need to bring your own charcoal and lighter. I really enjoyed sitting out on the deck with a glass of wine the first night we arrived.
Pool at the Cabins at Disney's Fort Wilderness Campground
We were pleasantly surprised by the larger pool. It had a fun water slide, and even a snack bar with food available for sale. There were no pool towels available at the pool so you do need to bring your own, or bring bath towels from your cabin.
Dining at the Cabins at Disney's Fort Wilderness Campground
We thought the food options were pretty good. The first night I picked up To Go food from P & Js Southern Takeout, which was perfect. The second night we made reservations for the buffet at Trail's End restaurant. It was really good southern food enjoyable for both adults and kids.
Activities at the Cabins at Disney's Fort Wilderness Campground
We opted to head back over to Magic Kingdom rather than take advantage of Chip 'n' Dale's Sing-a-long, roasting marshmallows by the campfire or movies under the stars but it all sounded fun. We might just have to come back to experience it all.
Our favorite part though was the ease and enjoyment of taking the short boat ride back and forth to Magic Kingdom. That is the one park that you can access via boat. Buses transport guests to the other parks.
The Fountains Orlando, A Bluegreen Vacations Property
If you are visiting Orlando for Disney World only, you may be best served staying at a Disney hotel property. But… If you are visiting and plan to do the many other fun activities for families in Orlando then you may be better served staying off site. A 7-day Orlando itinerary could include Disney World, Universal Orlando, Sea World Orlando plus the Crayola Experience and Medieval Times. And, your family could also enjoy time just playing in a pool or water park.
Pool at The Fountains Orlando
Orlando is famous for its world-famous theme park attractions. But The Fountains Orlando has its own attraction that guests don't have to wait in line for: Bluegreen Wakoola Springs, a 75,000-square-foot tropical oasis featuring a massive zero-entry pool, two twisting water slides, interactive water fountains, a children's pool and hot tubs for parents to relax.
Villas at The Fountains Orlando
A property such as The Fountains Orlando is the ideal home base for a varied Orlando vacation itinerary, or a multi-gen vacation. The Fountains offers from one to three-bedroom villas perfect for large families, families just wanting more space and even multi-gen families. These all offer full kitchens for dining in, space for entertaining and the privacy of your own bedrooms and bathrooms. They even have washers and dryers if you don't want to overpack.
Entertainment at The Fountains Orlando
But the on-property entertainment also offers all members of the family. Parents can even get a night out to themselves! The Fountains offers a center for activities such as cooking classes, art and kids night out. The arcade with glow-in-the-dark carpet is also sure to be a hit. You can expect a variety of family-friendly fun from the moment you check in.
Where have you stayed while visiting Disney World? Tell us in the comments below!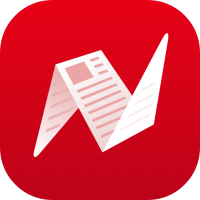 This is original content from NewsBreak's Creator Program. Join today to publish and share your own content.