Slackline competition this past weekend in Vail at the GoPro Mountain Games.
(Photo courtesy GoPro Mountain Games/ Jon Resnick.)
This past weekend GoPro Mountain Games kicked off what looks like it will be one of the most busy summers ever for Vail events. Headliner events are back and many of the smaller, more socially distanced events that were dreamed up last summer will also return.
Even just a couple of months ago, it was unclear exactly what the 2021 GoPro Mountain Games, or any summer events, in Vail would look and feel like. Ultimately the games were a celebration. Events, spectators and even concerts were back in full swing.
"To welcome people back to this beautiful community was a wonderful feeling," said Mike Imhof, President of the nonprofit Vail Valley Foundation which hosts the event in the second weekend of June in Vail each year (2020 was cancelled due to the pandemic). "This event marked the return of summer, of vitality, and of a full-fledged summer season for our local businesses and our economy."
According to organizers, tens of thousands of spectators came to Vail to enjoy the event over four days, and more than 2,000 unique pro and amateur athletes took part. Highlights of athletic competition included the victory of seven-time adidas Terrex 10K Spring Runoff champion Joseph Gray, a spectacular Junk Brands Pepi's Face-Off event, the ever-popular Orijen DockDogs events returning to Lionshead, a string of victories from whitewater queen Emily Jackson, nationally-ranked contenders battling it out in the TIAA Bank XC Mountain Bike races (plus a too-cute for words TIAA Bank Kids Bike event), and a spectacular year for YETI Catch Wars and YETI 2 Fly X-Stream fishing competitions, and a whole lot more.
The event's music was also a major attraction, not only with concerts at Solaris Plaza in the daytime, but also three evenings of concerts at the Vail Valley Foundation's Gerald R. Ford Amphitheater with sold-out shows from Yonder Mountain String Band June 10, and Bob Weir & Wolf Bros June 11 and 12.
The GoPro Mountain Games was just the start of the buzz of summer activity in Vail. Art festivals, beer, wine and food festivals, world class orchestral performances, farmers markets, outdoor sporting competitions and so much more are just around the corner. Be sure to check out all of the happenings at DiscoverVail.com.
On June 19, Vail's Epic Discovery will open its mountain top playground for scenic gondola rides, bike hauls, alpine coaster rides, tubing, and lots of other family fun.
All of the outdoor activities that visitors came for last summer will be just as spectacular from river rafting, mountain biking, stand-up paddleboarding and hiking to fly fishing and golfing.
Life as we used to know it has mostly returned to what it was. Visitors are advised to bring along masks for riding public transit as mandated by federal law. This includes the town's convenient and free bus system.
But many of the wonderful innovations we saw last summer will remain. Outdoor dining is plentiful, along with outdoor activities.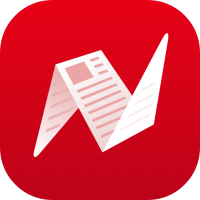 Will you be visiting Vail this summer? Tell us about your plans in the comments below!