Glenwood Hot Springs pool first opened to the public on July 4, 1888. Since then it has been known for its healing and relaxing natural mineral waters. Then in the summer of 2019 a fun new mini water park area was added, the Sopris Splash Zone. It is comprised of three basic areas: Shoshone Chutes, Hanging Lake and Grand Fountain.
While the hot springs pool is a fun experience year round, the Sopris Splash Zone is open on weekend weather dependent and then daily throughout the summer. Memorial Day marks the beginning of summer. So, it is now open daily for summer fun.
The Sopris Splash Zone is included in regular Glenwood Hot Springs pool entry. There is no additional fee to use these fun water features. Entry is on a first come, first served basis.
Shoshone Chutes
This water ride is akin to a Colorado whitewater rafting experience, but in a safe and warm environment. The Shoshone Chutes at Glenwood Hot Springs takes about three minutes for the entire experience. There are definitely whitewater like moments. And, you may spin about a bit. Or, you may even flip your tube and have a hard time uprighting yourself.
Kiddos must be 36″ tall to ride with an adult. Then kiddos over 42″ can ride on their own in a single tube, if they wish. But two adults can ride together in a double tube too. All kinds of options create slightly different experiences.
Hanging Lake
Named after the famous waterfall hike in Glenwood Canyon, this area has cascading waterfalls and three fun slides for the kids. A special pool decking is soft and springy. So much so that may eliminate my shouting to my six-year-old, "Walking feet, please!" A pergola provides shade and is a popular area for families with young children.
Grand Fountain
This is a fun splash pad during the day shooting water seven feet high. But in the evening it becomes an illuminated show fountain, with colorful changing lights and water moving in unison. It can be viewed both from the pool, and from the pedestrian bridge above.
What to Know
Bring your sunscreen, floaties, swimsuits and towels. They rent towels if you forget yours. And, they sell cute swimsuits and lots of other fun swim related accessories at the store located in the pool lobby.
The Grill at the Hot Springs sells flavored ice cream. Take a break with a vanilla cone flavored with root beer or cotton candy. It is the perfect break on a hot day of water fun.
Sopris Splash Zone is open 10 a.m. to 7 p.m. daily from Memorial Day to Labor Day, and mostly weekends after Labor Day until it gets too cold. Note: While it is fun to soak in hot mineral waters on a snowy day, it probably isn't as much fun to ride a raft to go down a water slide in the cold.
Be sure to bring change, quarters specifically, so that you can rent lockers.
Pool hours change seasonally. And, the pool is closed five days per year for maintenance so be sure to check the website before you go.
The Glenwood Springs area is home to several other natural hot springs, as well as an adventure park and great restaurants. It is a great family day trip or even vacation spot.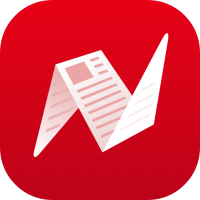 #HiddenGems