Vail, Colorado is a popular summer resort area. June really kicks off the summer season. Vail Village is quieter in June than it is in July. But there's still plenty to do. Find out our top picks of fun things to do in Vail this June!
GoPro Mountain Games
The Mountain Games kick off the summer season June 10th - 13th with athletes converging on town. From climbers, kayakers and mountain bikers to DockDogs, athletes come from close and afar to compete. Spectators come to cheer on the athletes and try their hand at some of the sports. Because the event organizers had to plan for a smaller event there won't be as many tents and vendors throughout the village areas. But there will be plenty of other entertainment.
Michael Franti Concert
Who is excited that live concerts are back? Michael Franti is just the one to get you back in the groove on June 4, 2021. With positive messages and upbeat vibes, he is a Vail favorite. Plus, as the ticketing website states, he is a globally recognized musician, humanitarian, activist, and award-winning filmmaker revered for his high-energy live shows, inspiring music, devotion to health and wellness, worldwide philanthropic efforts and the power of optimism.
Father's Day Float with Timberline Tours
For Father's Day Eagle area outfitter, Timberline Tours, offers a special float trip for fathers and their families. It is an easy float trip. Our six-year-old was able to go and enjoy it as much as we did. Floating down the river is a great way to take in Colorado's landscapes and enjoy family and friends.
Stand Up Paddleboard
Taking a SUP out on the water can be a serene way to enjoy nature. Did you know that you can stand up paddle board so many places now? If you don't have your own, then you should be able to rent one at one of the many beautiful alpine lakes throughout Colorado.
Visit Piney Lake
One of the most beautiful and special places in Colorado is Piney Lake, located at Piney River Ranch. The lake and ranch are accessed out of Vail about ten miles away on a windy dirt road. Here a pristine lake reflects the majestic Gore Range of the Colorado Rockies. Hiking, fishing, horseback riding, canoeing, paddle boarding and just taking in nature are ways to enjoy the area's beauty. Piney River Ranch officially opens June 21 though it is possible the road may be open prior to that.
Play in a Pool
Vail is home to several outdoor heated pools that are wonderful whether summer or winter. Many of these are hotel pools. So, try to choose a place to stay with a fun pool. But there are also a couple of public pools in the area. EagleVail and Eagle are both home to nice outdoor pools open to the public. And, go just a little further down the road and Glenwood Springs is home to relaxing natural hot springs.
If this isn't enough for you, be sure to seek out local hikes, or maybe some of the area bike parks. The play parks in Vail and Lionshead Villages are fun for the little ones too.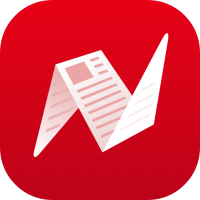 Have you visited Vail in June? What are some of your favorite activities? Tell us in the comments below!