Mining Museum Hall of Fame.
(Photo by Liana Moore.)
In addition to its history as a part of the Wild West, Colorado was also home to mining, railroads and even a few gangsters. It is an interesting place to explore history for adults and kids alike. These are some of our favorite historic Colorado spots.
Tour an Old Mine or Mining Museum
Visit Leadville, Colorado and spend some time at the Mining Museum Hall of Fame. Or, tour the Matchless Mine and visit the home where Baby Doe spent her final years. Colorado's mining history is enthralling.
Molly Brown House
Margaret "Molly" Brown's was an activist and philanthropist who was also known as "The Unsinkable Molly Brown" after surviving the sinking of the Titanic.  In the 1970s Historic Denver carefully restored this historic home to its original Victorian splendor. Molly Brown's story is a story of rags to riches and a woman who set out to make a difference.
Colorado Capitol Building
The Colorado Capitol Building in Denver offers free tours. You can learn about how capitol's original signature dome was made of copper, but was swapped out for gold in 1908 due to the copper's tendency to oxidize. You'll leave more informed about the work of the General Assembly and our unique Colorado heritage.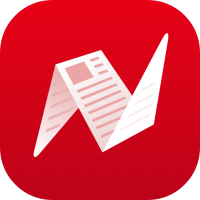 Denver Mint
More than 40 million coins are produced everyday at the Denver Mint. Here you will want to make reservations for one of their free tour to see an estimated $100 billion worth of solid gold bars.
Explore Denver's Union Station
Learn about the history of Denver's Union Station and then visit in person to experience what it is like now that it has been brought back to life. This historic train station originally opened in 1881 and once greeted nearly 80 trains per day. Check out the building's massive collection of custom Western art, as well as the independent Colorado retailers and restaurants that now occupy the historic building. Then on your way out play at the splash pad out front.
Check out the Oxford Hotel
The Oxford Hotel opened its doors in 1891. Stop in here to step back in time, or if you can spend the nights. A bow-tied doorman greets visitors. Authentic art and furnishings in the lobby welcome visitors with the grandeur of what you would expect from a historic hotel. A little yellow bird at the front desk and an antique typewriter on the stair landing adds to the historic ambiance. It is a charming hotel that makes one feel as though they have stepped back in time.
Visit Dairy Block
Dairy Block was home to the Windsor Dairy and Denver Firehouse #5, which boasted the first Ahrens steam-powered fire engine and hose wagon. Until then all fire trucks in Denver were horse-drawn. The brick station was the only three-story station ever built for Denver firefighters. The horse stables and engine bays were located on the main floor and opened up into what is now Dairy Block Alley.
Dairy Block has been revitalized and is home to one of our favorite hotels, The Maven. The soul of Dairy Block is the pedestrian Alley, which runs from 18th and 19th between Blake and Wazee Streets. It features more than 750 original art pieces created by emerging and established Colorado artists. And, you might just be able to find fun games to play in the alley from .
Visit Mesa Verde
Mesa Verde National Park is perched high in Southwest Colorado with spectacular views and a rich history. Rediscovered by cowboys of the American West, Mesa Verde offers a rare glimpse into the lives of the Ancestral Pueblo people who made it their home from A.D. 600 to A.D. 1300. The park boasts over 4700 archeological sites, 600 of which are cliff dwellings.  Kids are sure to love climbing the ladders into the cliff dwellings and stepping back into time.
Explore a Ghost Town
As home of the wild west, and a mining history spurred by the gold rush, at one point, Colorado had over 1,500 ghost towns that you could visit. Today, there are still around 640 ghost towns in Colorado. Many of these are old mining towns.
Ghost towns certainly have an uncanny mystery to them that makes you want to stop in for a visit. You may simply want to investigate and learn more of the history of what caused residents to abandon their homes and town.
From Alta and Ashcroft to Crystal and Independence there are plenty of intriguing Colorado ghost towns located in beautiful spots across the state.
Visit a Castle
Colorado is home to a variety of unique castles. A few of them are even historic. Be sure to check out Miramont Castle in Manitou Springs and Redstone Castle in the small town of Redstone, among others. Each of these castles offers a glimpse into different time periods of history.
Glenwood Hot Springs Pool
The Ute Indians were the first known people to use the hot springs. The Utes named the spring Yampah, which translates to "Big Medicine." They used the hot springs to fortify themselves before battle, for healing and spiritual enlightenment. The Yampah water has been touted to cure a multitude of ailments. In fact, at one point in history it was even bottled for sale. The pool first opened to the public on July 4, 1888.
Not only is it historic but also fun. The Sopris Splash Zone consists of three basic areas: Shoshone Chutes, Hanging Lake and Grand Fountain. It is full of splish slpashin' rip rapidin' fun. Then, of course there's the large mineral springs pool for soaking and playing.
Have you visited any of these historic places in Colorado? Are there others you would recommend? Tell us in the comments below.