Colorado is home to wonderful interactive museums and hands-on learning experiences for the entire family.As the school year comes to an end and you start thinking about planning family outings, these are some places you may want to add to your list to visit.
Denver Museum of Nature & Science
The Denver Museum of Nature & Science is ideal for kids ages six and up. You won't want to miss an IMAX film here. The films are entertaining and educational. They change out periodically, so check what's playing before you go. We learned how astronauts live in space, how the planet is changing and more.
Denver Aquarium
Generally the Denver Aquarium is great for younger kids, even though anyone can enjoy the colorful marine life and interactive exhibits. A family fun restaurant has walls made of a 50,000 gallon centerpiece aquarium. This state-of-the-art aquarium housing 500+ species offers interactive exhibits. Currently there's even a shark cage experience!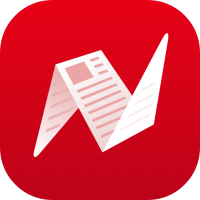 Denver Botanic Gardens
Ideal for all ages, the Denver Botanic Gardens is 23-acre park boating a conservatory with a variety of themed gardens. Mordecai Children's Garden is a place for children to explore plants and the natural world, through hands­-on experiences and play. It is also the perfect place to cool off in the summer, with a fun wading stream. Though our favorite time of the year to visit may be for the holiday lights.
Children's Museum of Denver
Best for babies up to kids about ten years old, the Children's Museum of Denver is a family favorite. A three-year old won't want leave the lifelike fire station by the entrance. A seven-year old will settle in at the market and kitchen to make new friends and play.
The Museum even offers kids cooking classes. Make sure to sign up for those as soon as you arrive. The play area outside is great for young ones, but older kids will also enjoy the new Adventure Forest.
Denver Zoo
One of the most popular attractions in Denver, the Denver Zoo is an 80-acre zoological garden. It is is home to more than 3,500 animals. It is all a majestic experience. But feeding the giraffes is certainly a highlight. And, younger kids will love the train that takes them throughout the zoo.
Cheyenne Mountain Zoo
This zoo located in Colorado Springs is a family favorite. There's the opportunity to really get close to the animals. The sky lift is especially fun. It offers a breathtaking birds eye view to see all the entire zoo.
Meow Wolf Denver Fall 2021
The town city of Santa Fe, New Mexico is home to the original MEow Wolf. Meow Wolf is an immersive art experience that encourages natural curiosity and brings alternate dimensions to life. It is an adventure park created from art. It is one of the most unique and most memorable experiences. And, it is coming to Denver sometime fall 2021. Sign up on their website to be notified when they have an opening date schedules.
Other Museums
For other ideas of fun museums to take your kids to check out our post on Best Museums for Art, Nature & Science.
What are your favorite museums in Denver for families? Tell us in the comments below!