(Great Sand Dunes National Park in southern Colorado. Photo by Liana Moore.)
Colorado is home to many, many beautiful national and state parks. Great Sand Dunes National Park may be the most unique of these parks. Situated in southern Colorado, surrounded by the Sangre de Cristo mountain range, these tallest sand dunes in north America are remote, and surprising.
The Great Sand Dunes National Park is in the middle of a very diverse landscape of grasslands, wetlands, conifer and aspen forests, alpine lakes, and tundra. The snow melt off and Medano Creek feeds a natural underground reservoir. The water supplies a nearby tilapia farm turned alligator farm, as well as natural hot springs.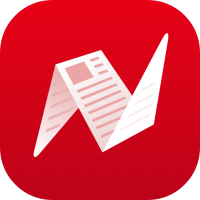 Medano Creek at Great Sand Dunes
One of the most unique features of Great Sand Dunes is Medano Creek. Starting early summer the seasonal Medano Creek runs through the base of the dunes. If you go in June after a big snow season you may have the opportunity to see the surge flow. This is an unusual natural occurrence when a stream flows in cadenced waves over the sand. Surge flow occurs when underwater sand ridges build up and then break every 20 seconds, sending down a wave. It feels exactly like ocean waves, except colder.
So will Medano Creek flow in 2021? According to the National Park Service website is has already begun a gentle flow.
As of April 2, snowpack in Medano Creek's watershed is slightly above average for this date. This means there will be at least some water in the creek this season, but the majority of annual snowfall occurs in March and April, so final snowpack totals won't be known until late April. A snowy April could boost snowpack further, while a dry, windy April will quickly reduce existing snowpack.
So, in answer, only time will tell what the flow of Medano Creek will be like this summer, and whether there will be surge flow. Our family has visited twice during June. And, once we got to experience surge flow. It really is a unique experience. People bring out floats, umbrellas and beach chairs and toys. It is like being on the beach. But in the middle of the mountains with a sandy beach at the base.
(There are several campgrounds in the Great Sand Dunes area. Photo by Liana Moore.)
Be sure to try your hand at sand sledding. Then visit the Great Sand Dunes National Park Visitor's Center on your way out of the park. There is an interesting short film about the sand dunes. It is a great place to cool off. There's also a back deck with spectacular views.
About Alamosa, Colorado
This area of Colorado is a unique place to explore. There are plenty of interesting things to do from visiting hot springs to experiencing an alligator farm. The area is home to Zapata Falls, one of the most unique waterfalls in Colorado.
There is a motel right at the entrance to the park. And, there are several campgrounds in the area. In fact, you can camp in the park itself with reservations April through October.
Colorado National Parks
Colorado is home to four national parks and several national monuments. Each one is unique and special. They all offer opportunites to get out in nature and experience a natural wonder.
In these special places you will find some of the country's best hiking, camping, wildlife spotting and more. From sand dunes to canyons these national parks in Colorado are also extraordinarily diverse.
Have you visited Great Sand Dunes National Park? Were you lucky enough to experience surge flow at Medano Creek? Tell us in the comments below!