(Views of the Gore Range from Piney River Ranch in Vail. Photo by Liana Moore.)
Summer is around the corner, which means that camping season is also. Our family doesn't love sleeping in a tent on the ground. But we do love the great outdoors. So, the next best thing to camping for us is glamping. There are plenty of great campgrounds around the state of Colorado with glamping tents or yurts. What could be better than arriving to your tent being set up and a real bed to sleep in under the stars?
Glamping in Colorado's beautiful Rocky Mountains comes in many forms. Here we've included glamping tents and yurts. But we do also have a complete guide to Colorado cabins.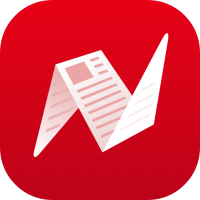 Snow Mountain Ranch in Granby
YMCA of the Rockies Snow Mountain Ranch, is one of our favorite Colorado glamping destination for families and groups. Not only does the property have a Yurt village for glamping, but also mountain cabins, campsites and lodge rooms.
Set near Rocky Mountain National Park just outside of Granby, the ranch offers spectacular mountain views and more activities than you could imagine. Here you will find the biggest dog park we've ever seen. One amazing playground, and a couple of smaller ones. There's zip lining, archery, horseback riding, mini golf, tubing, hiking, biking, and all kinds of arts and nature programs out of the activities center.
Royal Gorge Cabins
Royal Gorge Cabins are owned and operated by Echo Canyon River Expeditions, one of the oldest and largest tourism companies in the Royal Gorge region. The resort offers a variety of whitewater rafting adventures on the Arkansas River, full-service restaurant and bar, event space, luxury cabins and campsites in addition to the tents.
(The glamping tents at Royal Gorge Cabins, lit up at night. Photo courtesy Echo Canyon River Expeditions.)
Royal Gorge Cabins opened nine luxury cabins and four glamping tents in 2017. The tents proved so popular that four more were added in 2018, and more are planned.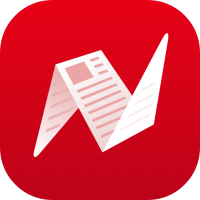 All tents are equipped with air conditioning, screened windows, private patio, chairs and a table, fire ring for a campfire, multiple electrical outlets and free Wi-Fi. Guests will find a variety of luxury touches such as furniture-grade stumps for seating around the fire, comfortable deck seating, desks, plush towels and luxury toiletries. Tents are located within steps of the community bathrooms and 8 Mile Bar and Grill. Upon arrival, guests will find campfire kits included with each nightly rental. Simple instructions are included so even first-time campers can take pride in building their own fire.
"The glamping tents truly struck a chord with our guests, and we quickly realized that we needed more," said Andy Neinas, owner of Echo Canyon River Expeditions. "It is a blast to stroll through the campground seeing people gathered around a fire, enjoying the views and relaxing with friends and family."
Piney River Ranch
(Glamping tent at Piney River Ranch. Photo by Liana Moore.)
Piney River Ranch may be our favorite serene glamping Colorado experience. This historic ranch is a bit of drive to get to but offers the most stunning views of the Gore Range from Piney River Lake. Both glamping tents and cabins are available for rent. All offer a fire pit for roasting s'mores and spectacular mountain views. Water and restrooms are located a short walk from the tents and cabins.
There's a restaurant on property with delicious food and beautiful lake and mountain views. Canoes and fishing poles are also available for rent here. And, there's horseback riding, Wildlife watching and great hiking trails complete the experience.
No cell phone service or WiFi here. So be prepared to disconnect. Dogs are welcome on leash.
Dunton River Camp
(Christy's Tent at Dunton Hot Springs. Photo courtesy Dunton Hot Springs.)
How about taking a trip to the restored ghost town and hot springs of Dunton, Colorado? The glamping experience at Dunton Hot Springs offers guests several options that range from rustic luxury log cabins to comfy canvas tents. It's even located in a stunning setting.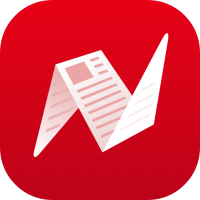 Dunton River Camp, also known as Cresto Ranch is a summer only tent camp. Here eight prospector or safari style tents sit on a 640 square foot wooden platform. Each tent has luxury amenities you'd expect from a hotel.
One of the only all-season tents, Christy's Tent, at Dunton Hot Springs has all the luxurious accommodations you'd expect. Your stay comes with a cozy king-size bed, gas stove, along with a modern bathroom, and a large shower. Don't forget about the view that you'll see on your front or back porch while looking up at the stars. Prices for these glamping options are a little steep, but certainly an experience to remember.
Dunton isn't just for glamping, but it is also one of Colorado's popular hot springs areas.