(The triple waterfall at Rifle Falls State Park. Photo by Liana Moore.)
Did you know that Colorado has many unique waterfalls? Some Colorado waterfalls run year-round. And, some Colorado waterfalls are seasonal with the snow melt off as winter ends. Those you will want to get out to see early summer.
If you hike with kids, a waterfall can be a great reward and hiking destination. Pack a picnic and enjoy the views and accomplishment of getting there by your own two feet.
Here are our favorite waterfalls in Colorado!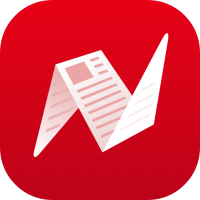 Rifle Falls State Park
With three trails that loop 1 to 1.5 miles through waterfalls, limestone caves and ponds Rifle Falls is perfect for families. A triple 70-foot waterfall flows at the base of the trail. From there it is a short walk to explore caves, a fish hatchery, the top of the falls and then around to even go behind the waterfalls. This is our family's favorite of the many beautiful Colorado waterfalls.
Camping sites located near the entrance to the park can be reserved in advance.
The parking lot does fill quickly on weekends, so it is best to get out early.
The drive is beautiful, through western Colorado farm land. There is no cell service as you near the park.
Dogs are welcome on leash on the main trail, but not on Coyote Trail and on the Colorado Division of Wildlife's Fish Hatchery at the upper portion of the park.
(Seven Falls in Colorado Springs. Photo by Liana Moore.)
Seven Falls
The only waterfall in Colorado to make National Geographic's list of international waterfalls, Seven Falls is particularly easy to get to. Purchase a ticket, shuttle in and then have less than a mile walk in. There are both stairs and an elevator to take you to a viewing platform for the best views of the falls. It is located on the Broadmoor property in Colorado Springs.
There are additional activities on site including a zip line and dining options (check hours before arrival as things look a little different in 2021).
There is a cost to entry. It does include parking and a shuttle. Dog on leash are welcome.
(Falls at Snow Mountain Ranch in Granby, Colorado. Photo by Liana Moore.)
Snow Mountain Ranch Waterfall Hike
YMCA of the Rockies' Snow Mountain Ranch property near Rocky Mountain National Park boasts a beautiful waterfall hike. You must either stay on property or get a day pass to access the hike.
The trailhead is a drive down a dirt road, with picnic tables at the trailhead. The trail is just over two miles round trip and is a fairly gradual slope on a wide path. Along the way you will find signs telling you about the wildlife, plants and more. The falls themselves are beautiful. Water rushing from above is always peaceful. Dogs on leash are welcome here. We spotted several families with young children.
(Hanging Lake in Glenwood Canyon. Photo by Liana Moore.)
Hanging Lake
Yes, this is a lake, but waterfalls rush down into the emerald green lake. This is actually the most difficult of the Colorado waterfalls to get to of our collection. Hanging Lake Trail isn't that difficult of a hike. But because of its popularity many people who aren't hikers tackle the trail and find that it isn't easy. The hike is 3.2 mile round trip hike with just over a fairly steep 1,000 foot ascension. The payoff is truly great.
Due to its popularity there is actually a reservations system in place to be able to hike the trail. The reservations opened up on April 1, 2021 and will likely go fast. You will want to book soon in order to hike Hanging Lake this summer.
No dogs are allowed on this trail doe to its sensitive ecosystem. There is no swimming in the lake for the same reason. As always, it is important to respect signage and protect these special places.
(Zapata Falls. Photo by Liana Moore.)
Zapata Falls
Located near Great Sand Dunes National Park, Zapata Falls is more of an experience than breathtaking falls pouring down from feet above. The falls themselves can actually be quite small depending on what time of the year you visit. But it is a really fun experience.
After a slow drive up a bumpy road it is a short half mile hike to a stream that leads up to caves where the falls come out. The water is snow melt off and it freezing. You have to walk up the river in the freezing cold water into a dark cave where the falls come out of a hole at the top of the cave, 25 feet above. The amount of water depends on the time of year and how much snowpack there was the proceeding winter.
The hike down affords beautiful views of the Great Sand Dunes. Leashed dogs are welcome.